Save 35% on the iOTA Flo 360 11.6-inch Touchscreen Laptop this Cyber Monday 2021
If you're needing a new laptop then consider the iOTA Flo 360 touchscreen laptop this Cyber Monday 2021.
Updated: Nov 29, 2021 11:09 am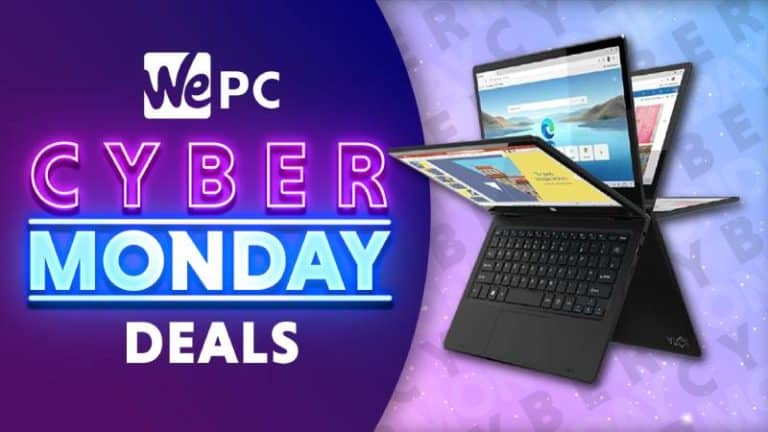 Black Friday & Cyber Monday Weekend is here! Grab the best deals at Samsung, Best Buy, Staples, HP, and Amazon today, and check out our top deals below.
Grab yourself your own new laptop this Cyber Monday. But why the iOTA Flo 360? Well if you're the type who looks having some versatility with your devices, then this 2 in 1 device will suit your needs. The 2-in-1 laptop offers you great portability and versatility in how you use the machine. With both the laptop layout with a keyboard and keypad you can type out all the words you need. Or you can flip the machine round to enjoy the touchscreen to use it for all other needs and with its lightweight design, you can do so anywhere.
*Prices are subject to change
iOTA Flo 360 11.6-inch Touchscreen Laptop
Save £70.99 on the iOTA Flo 360 11.6-inch Touchscreen Laptop
When it comes to laptops, everyone has different preferences. Performance, gaming, screen, or perhaps the weight and size. A lot of people, including myself, like our laptops to be easy to carry around. Not too heavy but still not sacrificing any display size or performance. Macbooks became renowned for being high performing but also quite slim and light. Since then, plenty of other laptops have been attempting to mimic, change it. But all in all, it certainly seems as though the general consensus is that people like slimmer computers. Those that aren't too heavy which makes for easier transport.
iOTA Flo 360 specs
| | |
| --- | --- |
| Series | Flex 110 |
| Brand | IOTA |
| Specific uses for product | Personal |
| Screen size | 11.6 Inches |
| Operating System | Windows 10 S |
| Human interface input | Touchscreen |
| CPU manufacturer | Intel |
| Special feature | Touchscreen, Portable, Light Weight |
| Colour | Black |
| Connectivity technology | Wi-Fi |
---