Best gaming chair for comfort 2023
Only the squishiest gaming chairs out there
Updated: Jan 17, 2023 4:08 pm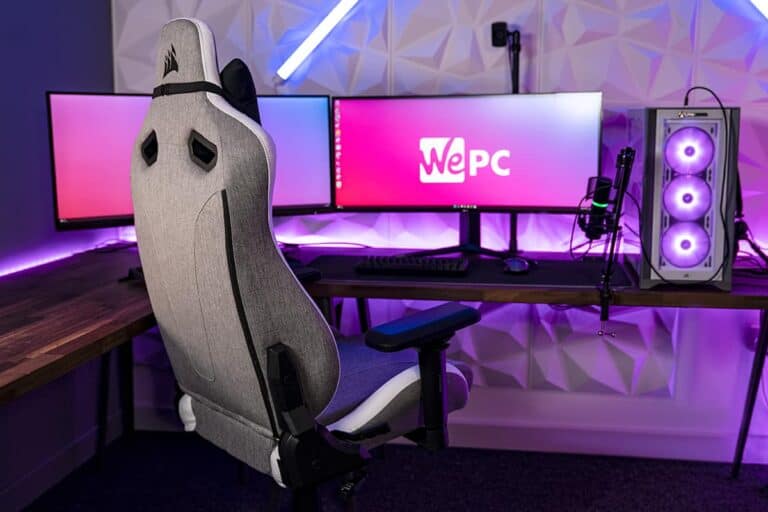 After all the talk of chairs for people with back pain, for tall people, for kids, etc, now we're finally going to find the best gaming chair for comfort and comfort alone in 2023.
This means we are going to throw ergonomics and back support to the wind, concentrating only on chairs you can sink into like a cloud, instead of being strapped into, like the ending of The Green Mile. F in the chair for John Coffey.
This isn't to say that we don't need certain features, however, as adjusting different aspects of the chair in question can increase comfort if not ergonomic efficacy. This means we'll need lots of adjustments, in addition to squishy cushioning. Additionally, an impressive recline angle wouldn't go amiss for the best gaming chair for comfort, either.
Best gaming chair for comfort: Secretlab Omega
Don't let the date fool you, the Secretlab Omega 2020 can still hold its own years later. In fact when trying to find the best gaming chair for comfort, we don't think the Secretlab OImega 2020 can be beaten.
Secretlab OMEGA 2020 Gaming Chair
Sitting Height
460mm – 555mm
When pitted against the latest and greatest titan, we do see some shortcomings, like the lack of fun magnetic accessories.
However, the seat base and backrest are far comfier to sink into, making for an effortless lounge gaming chair. Again, ergonomically inferior, but superior in sheer comfort.
Additionally, the Omega has 4D armrests, tilt-lock, and an impressive recline angle, in addition to included memory foam headrest and lumbar cushion. Remember that adjustability we mentioned? This is what we were talking about.
The second best gaming chair for comfort: Corsair TC200
When the Corsair TC200 rolled into the WePC offices, we were stunned by how comfy it was, after all, Corsair isn't typically associated with furniture.
Corsair TC200 gaming chair
Tilt angle range
90-180 degrees
Height adjustability
120mm
Despite a few shortcomings in the build quality areas, the TC200 probably has the softest seat base we've tested. So much so that it was claimed by a coworker before we even finished the testing process.
Ultimately, if you wanted the softest seat out there, you might just find the Corsair TC200 the best gaming chair for comfort.
---