Best gaming chair for PC 2023
Stay comfortable at your desk with the best gaming chair for PC 2023
Updated: Jan 6, 2023 3:39 pm
Today we're going to find the best gaming chair for PC players. After all, we've already found the best gaming chair for PS5, Xbox, and Nintendo Switch, so why not cap it off with the all-father, PC.
Additionally, this means we can fully concentrate on PC gaming at a desk, so for a change, we will feature no lounger-style gaming chairs on this page, instead going for pure ergonomics and comfort for desk usage.
So, let's take a look at the competitors and finally make a decision on the best gaming chair for PC in 2023.
Best gaming chair for PC: Secretlab Titan EVO 2022 Series
You knew we had to do it. The Titan EVO 2022 Series from Secretlab is our current best gaming chair for a reason, and as this page has no specific conditions, it's obviously won here too.

Secretlab Titan EVO 2022 Series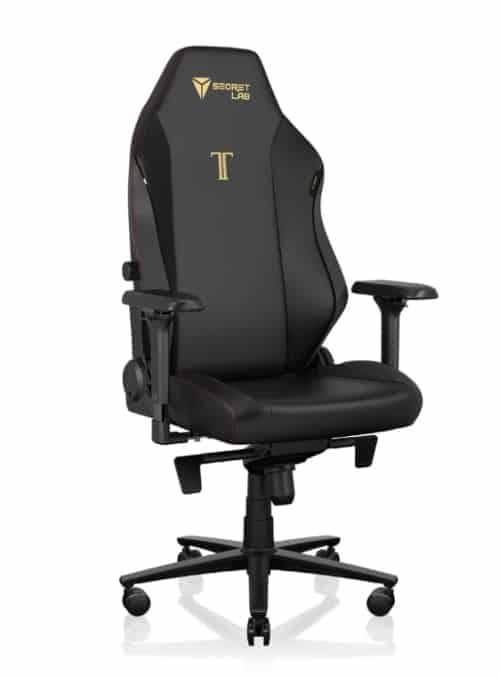 Height range (Medium Size)
Our favorite feature that makes it very good for use at a desk while PC gaming is the armrests. Yes, 4D is marketing fluff, but being able to perfectly match them to the height of your desk is really really handy.
This can cause far less aching, pain, or RSI-like symptoms over time, allowing you to keep gaming for far longer, which is of course the primary concern here.
Another primary concern is comfort and the Titan excels here too. Some might find the padding a bit firm initially, however, it softens up soon enough and you'll find it hard to sit on anything else after you've gotten used to it.
But what if you can't quite stretch to the Titan? Well, luckily our second choice is significantly cheaper, and you don't lose many features.
Second best gaming chair for PC use: Secretlab Omega
Before the Titan, came the Omega. There's probably a Greek reference in there somewhere, but we're too dumb to find it.
Secretlab OMEGA 2020 Gaming Chair
Anyway, you don't; get quite as much adjustment with the Omega and it doesn't have the same swathe of magnetic upgrades and accessories.
Instead, you get a chair at a far more affordable price point, and according to some, a more comfortable one too.
Also, if you're into more aggressive bolsters on either side of the seat base, you'll prefer this one too the bolsters will keep you secure, even in the heat of battle.
---