Pokemon GO Spheal Community Day – January 2021
With the Pokemon Go Spheal Community Day coming soon, here's all you need to know!
Updated: Dec 21, 2021 1:27 pm
It's nearly time for the Pokemon Go Spheal Community Day which is kicking off 2022. So what exactly are we expecting from it? Well naturally, it'll be like all other Pokemon Go Community Days, featuring a special Pokemon which will be appearing en masse during the day. Essentially guaranteeing you a 3-star Walrein!
So in this article we'll give you a quick guide on what to expect and how to get the best and strongest Walrein ready for your party!

Can Spheal be shiny?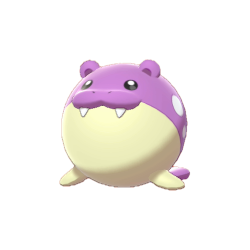 Your first question will likely be, can you get a shiny Spheal in Pokemon Go? Good news, yes you can! In fact you'll be very likely to get at least one during the Community Day. If not a few. But sadly, not all shinies are guaranteed to have good stats and some could be seen as a waste. But that's all the more reason to get involved in the Spheal Community Day. That way, you can bag yourself a shiny Spheal with at least some decent stats.
Walrein Best Moveset
So you've got yourself a good Spheal, with good stats and you've evolved it into a Walrein. So what are the best movesets for it?
The best moves for Walrein are Waterfall and Blizzard when attacking Pokémon in Gyms. This move combination has the highest total DPS and is also the best moveset for PVP battles.
Offense
Defense
Walrein Weaknesses and Counters
To make sure you know what to go up against, you need to know who to not go up against. Here are Walrein's weaknesses:
Fighting
Electric
Grass
Rock
Whereas, almost to be expected, Walrein is strong and resistant towards other Water and Ice type Pokemon.
So go get yourself your own lil Spheal!
---