Best modem router combo for gaming & more in 2022
A closer look at the best modem router combos for home and gaming scenarios
Updated: Mar 14, 2022 1:20 pm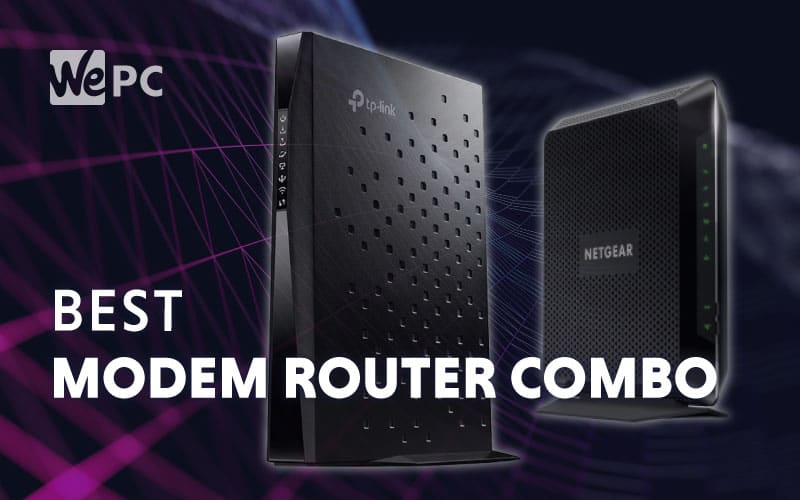 Thanks to the increasing speed of today's broadband, we can sometimes forget that choosing the best router is sometimes as important as the speed of your internet.
But speed is only one factor when it comes to a decent connection. You also have to consider signal strength/range, channel bonding, upload speeds, and how many devices it can effectively handle at once. What we're trying to say is, there's more to buying a router than what meets the eye.
If you currently own an old/stock router and you find yourself constantly experiencing a ton of issues, there is a good chance that you may have to upgrade. Assuming, of course, that the technicians didn't find any issues with your connection in the first place.
So, with all that said, let's check out some of the best modem router combos!
Our Top Picks
01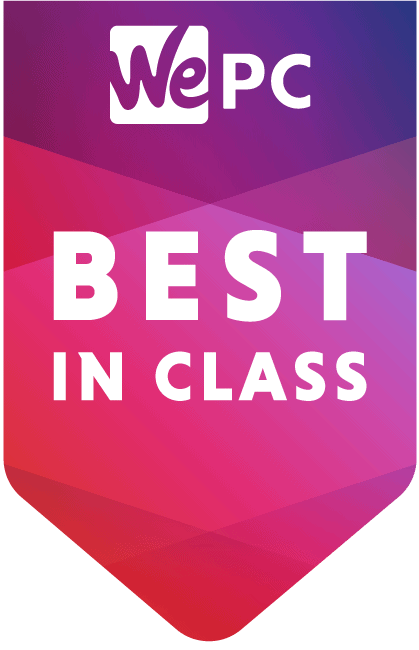 BEST OVERALL MODEM ROUTER COMBO
TP-Link Archer CR1900
02
BEST HIGH-END MODEM ROUTER COMBO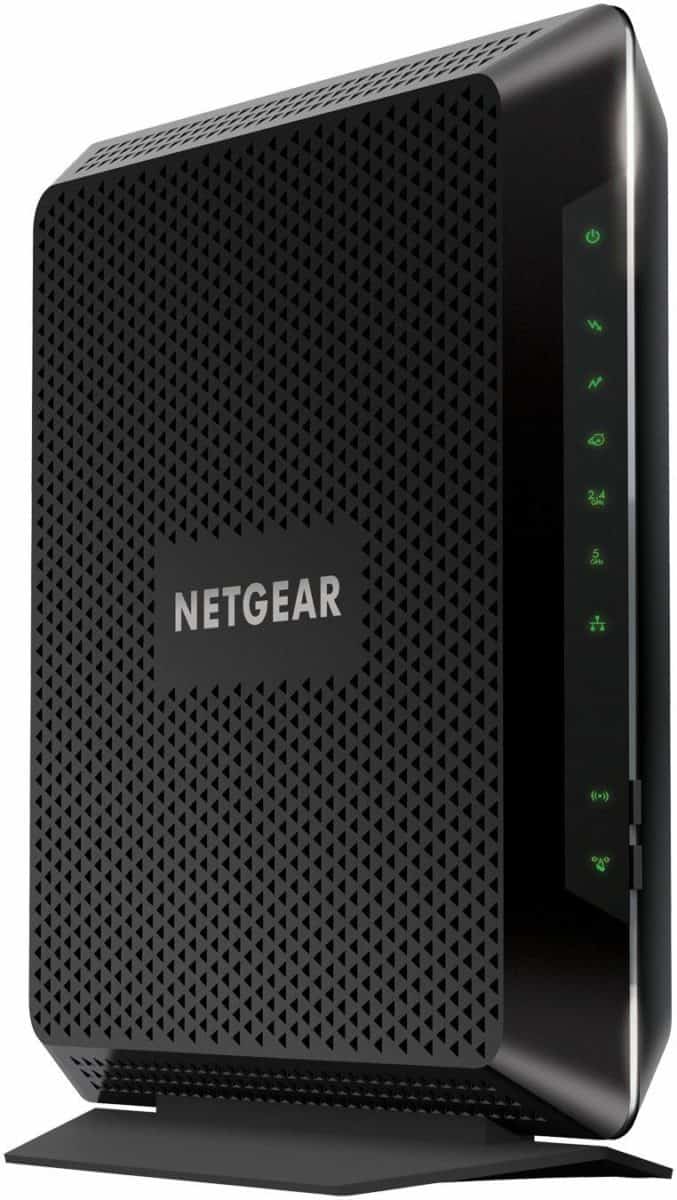 NETGEAR Nighthawk C7000
03
BEST MID-RANGE MODEM ROUTER COMBO
ARRIS Surfboard
How We Choose
Whether we're reviewing new monitors or the best GPU on the market, choosing the right hardware can always be a tricky task.
It requires hours of product research, performance benchmarking, and reviewing user feedback to get anywhere close to a definitive conclusion on what to recommend.
If you aren't tech-savvy and struggle to put the time aside to go through the above requirements, you may end up purchasing a GPU that isn't right for you.
Fear not though, friends! Here at WePC, we like to take the stress of research away, and transform the whole process into an easy-to-follow, complete buyers guide. That's right, our team of PC enthusiasts has done all the hard work for you!
How We Test
Testing the products we recommend is a huge part of the overall selection process in our best of guides. It's a way to make sure what we recommend is, without a doubt, the best option in its specific category.
To be sure a product is "the best," it must show excellent performance in our tests, and display better qualities and features than the competition it faces.
Most of the products we recommend here at WePC have gone through a strict testing process that involves everything from the price and performance, to build quality, efficiency, and aesthetics. Each product is pushed to the limit to see how it performs under intense stress to make sure it warrants our coveted top spot.
Doing this enables us to provide you with the most accurate review of how the product performs and, ultimately, whether it's worth your hard-earned cash.
Things to Consider
As we mentioned above, choosing any hardware within the technology sector requires knowledge, experience, and research. Since we're the ones who do the research and have the experience, all that remains for you is to use a bit of knowledge in order to choose whatever fits you best.
After all, there is no such thing as a modem router that works for everyone. Sure, the most expensive option may often be the best, but, if you can't utilize it, you're just wasting money for no reason.
Compatibility
ISP stands for Internet Service Provider – pretty self-explanatory. So, the very first thing that you need to do before buying a modem router is to make sure that it's compatible with your ISP.
Thankfully, most routers can work with most ISPs. But, there are always a few exceptions – which is why we'd recommend checking out each modem's description page where they mention what ISPs are supported – just to be safe.
Speed
There are multiple factors that affect speed. First of all, you need to know the speeds that your ISP provides. 50Mbps is what most people have nowadays – but it can go as high as 1000 (for the lucky few who can get it and are willing to pay for it anyway).
After that, you need a modem router that can match or exceed your connection's speed. If you plan on upgrading to a faster internet connection in the future, definitely get a router that can handle these speeds in the first place to save some money.
Band
At the moment of writing this article, we mainly use 2 bands: 2.4GHz and 5GHz. Each one has its own pros and cons.
2.4GHz is much slower but it also offers much better penetration and overall signal. 5GHz, on the other hand, is more than twice as fast – but it offers much less range and penetration.
That said, 2.4GHz can technically go as high as 600Mbps – which is still much higher than what most of us can get. But, if you're someone who can achieve more than that, you'll first need a device that can connect to such a router – after which you'll also need to make sure that you're as close as possible to the modem router. Ideally, in the same room.
Keep in mind that usually, even mid-range routers use dual-band connectivity. This means that they work in both 2.4GHz and 5Ghz at the same time and you can connect to whatever band fits you best.
Range
A router's range is very important as it theoretically tells us how far away from the router you can be and still connect wirelessly. If you can't get a signal, then your super-fast internet connection and expensive router will instantly become useless.
Unfortunately, there's not much that we can do to find the range of a router just by looking at various specifications on paper. Sure, more antennae may be better – but that doesn't tell us much about real-life results.
So, the best thing that we can do is trust in what reviewers say and share our personal experiences with you. Always keep in mind how large your house is before buying and what we mentioned about bands above.
Channels
Routers don't just download and upload everything in one batch. Instead, they split it into multiple channels for better overall results. If there's more data entering than what the router can handle, you'll start experiencing network congestion which leads to packet loss and other unpleasant things.
16×4, which is what you generally get with mid-range offerings, means that there are 16 channels for downstream and 4 for upstream. That's generally more than enough for most of us – but enthusiasts and people who share their connection with other users may want to consider 24×8!
The Best Modem Router Combo
In-depth Review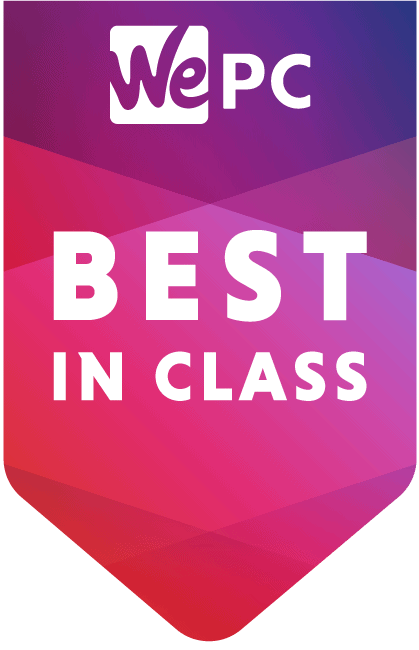 01
BEST OVERALL MODEM ROUTER COMBO
TP-Link Archer CR1900
Downstream speed
Up to 1000Mbps (On the 5GHz band)
Range
Should be fine for large houses
Bands
2.4 and 5GHz - dual band
PROS
Superb range
24x8 channel bonding
Lots of Ethernet ports
Dual Band
If money isn't a concern and your connection is pretty much as fast as it gets for consumers, this is quite possibly your best bet.
It has the whole package. Lots of channels, support for up to 1000Mbps of download speeds, dual-band support, great range, and it also works with almost every popular ISP.
As far as downsides are concerned, the only thing that we need to mention is probably the price which is obviously a bit high. Other than that, there have also been a few reports about TP-Link's customer support. But, the router itself is good.
02
BEST HIGH-END MODEM ROUTER COMBO
NETGEAR Nighthawk C7000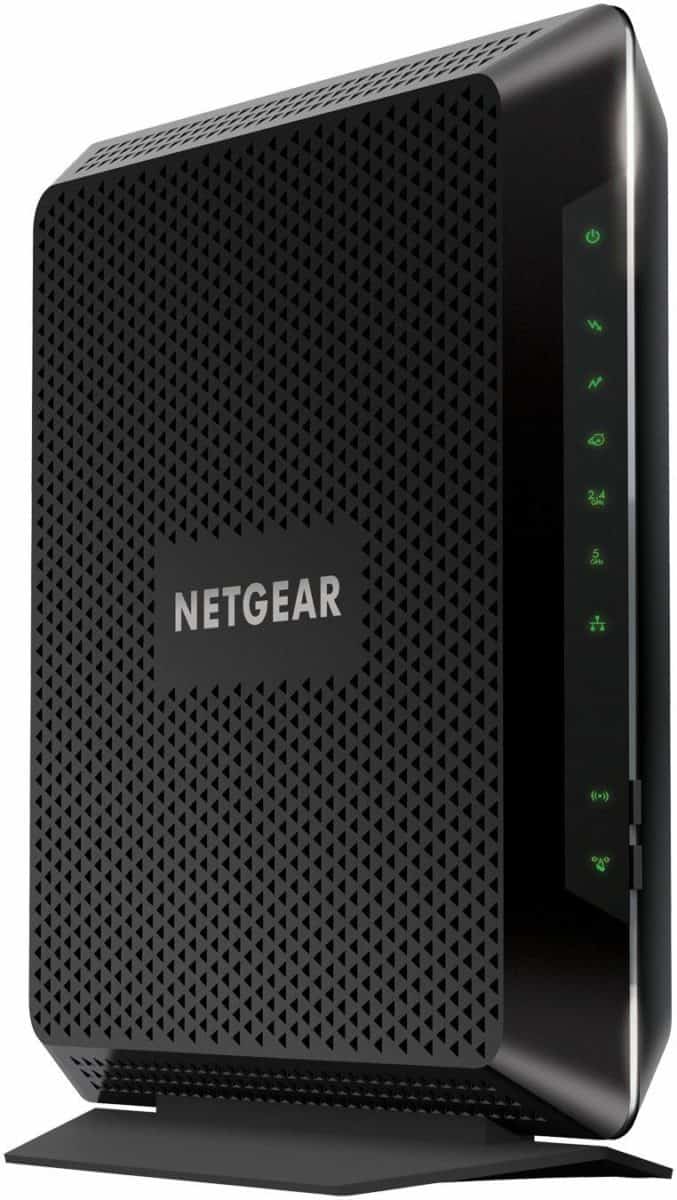 Downstream speed
Up to 400Mbps
Range
Ideal for large houses with multiple devices
Bands
2.4 and 5GHz - dual band
PROS
Probably offers the best range on this list
24x8 channel bonding
Lots of Ethernet ports
Dual Band
CONS
Not suitable for those who want ultra-high speeds
This is another great option that focuses a bit more on range rather than speed. Still, with that being said, most of us can't even reach half of the download speeds that this modem router offers.
So, all things considered, this is a suberb high-end option with the only downside being that it's a bit on the expensive side. And the situation gets even worse for those who want higher with the AC2200 or 3200.
Of course, if you can get your hands on a gigabit connection, then we can only assume that spending an extra 100 or 200 bucks isn't going to be a big deal.
03
BEST MID-RANGE MODEM ROUTER COMBO
ARRIS Surfboard
Downstream speed
Up to 300Mbps
Range
Decent for a medium house
Bands
2.4 and 5GHz - dual band
PROS
Relatively cheap
16x4 channel bonding
Dual Band
Good value
CONS
Range could be better (Can't complain at this price, though)
2 Ethernet ports are not enough for some
If you're more interested in a budget to mid-range offering, the Surfboard is one of the first options that you should look at. It's significantly cheaper compared to the rest of our options without sacrificing too much.
Sure, it has a lower amount of channels, it misses a couple of Ethernet ports, and its range is not as great either. But, then again, this is not targeted towards those who need that kind of stuff. This is more suitable for a small family with a decent connection – or a single enthusiast – we won't judge.
If there's one downside at this price point, then that's probably going to be the fact that the router only comes with 2 Ethernet ports. So, if you need something that comes with 4 LAN ports for as cheap as possible, check out our next option.
04
BEST VALUE MODEM ROUTER COMBO
Motorola MG7550
Downstream speed
Up to 375Mbps
Range
Decent for a medium to large house with a few devices
Bands
2.4 and 5GHz - dual band
PROS
16x4 channel bonding
Dual Band
Decent range
4 Ethernet ports without having to pay a premium
CONS
A bit too expensive for the 16x4 channels that it offers
Many modem routers that come with 4 Ethernet ports (Decent routers) can easily surpass the $200 mark. Not this one, though.
For a bit less than $150, you get 4 Ethernet ports, up to 375Mbps of download speeds, decent range, and dual-band connectivity. Not a bad bargain.
Some may find the 16×4 channel configuration a little lacking in the value department. Having said that, that's probably the price to pay for additional LAN connectivity and decent network speeds.
05
BEST BUDGET MODEM ROUTER COMBO
NETGEAR C3000-100NAS N300
Downstream speed
Up to 300Mbps
Range
Don't expect too much
Bands
2.4 and 5GHz (No dual band support)
PROS
Cheap
Good speeds for the money
Decent value
CONS
All-around weaker compared to the rest of our options
Cheap doesn't always equal bad – and this modem router is the perfect example of that. Sure, $85 (Depending on the time of purchase) isn't exactly a small amount to pay. But, when compared to routers that can easily surpass $200? That's as cheap as we'd go.
The good thing about the C3000 is that the maximum supported speed is at 300Mbps. On the opposite end of the spectrum, there is no dual-band support and that you're bound to an 8×4 channel setup.
Still, with these speeds and somewhat limited range, you should be fine just by leaving it at 2.4 GHz. If there's one downside, then that's possibly the bad technical support (According to all the buyers, at least).
Final Word
That's all for now. We hope that this guide helped you out in making a better decision. If you've got any questions or want to talk about anything at all, feel free to reach out to us and everyone else in the comments down below!
Other than that, you can also reach out to thousands of PC users in our community hub!
---