Nvidia 2070 Vs 2070 Super
In this article, we will be comparing the performance of the 2070 standard GPU from Nvidia, and the 2070 Super, which is designed to be a step up from the standard model.
We'll compare a range of performance metrics to help you decide both if one is definitively better than the other, and if so, which one. Elements like their architecture, VRAM, and resolution will come into play in deciding which of the two is more worth getting.
GIGABYTE GeForce RTX 2070 Super
MSI GAMING Z GeForce RTX 2070 8GB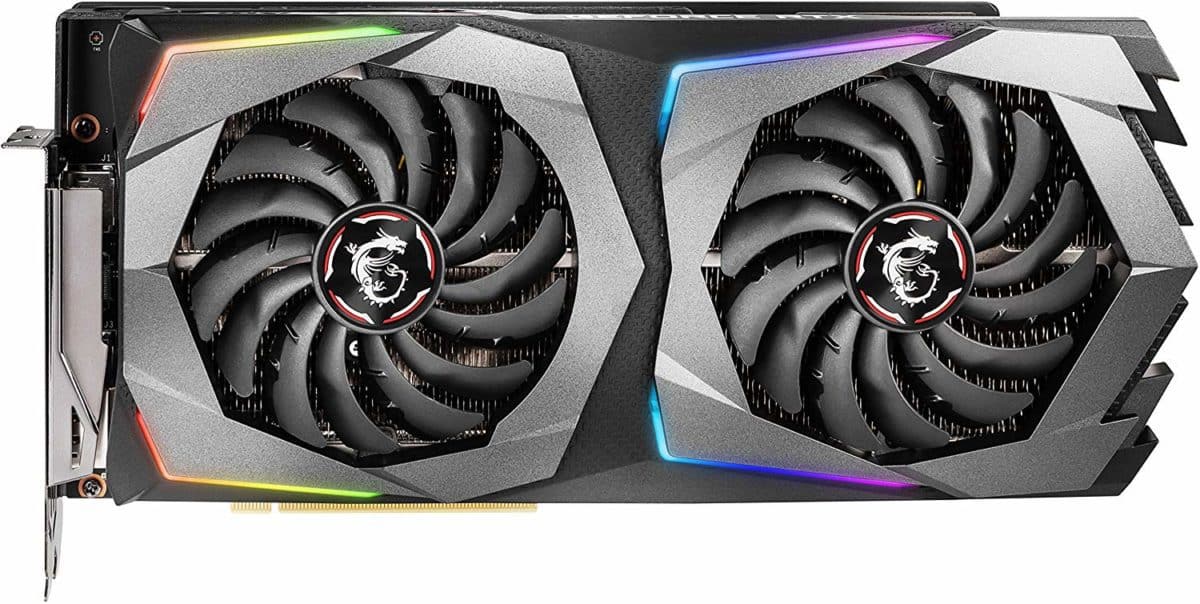 We expect the Super version to give better performance, better speed, better resolution. If it doesn't do that, there are questions to answer about how it justifies both its name and its price tag.
What's worth knowing in this comparison is how much better on a host of metrics the Super version is. That allows gamers to judge for themselves whether an upgrade to the Super version is worth it for them.
The bigger the performance gap between the standard 2070 and the 2070 Super, the more likely the Super is to attract gamers to buy it. If the gap is relatively small, gamers might well choose to hang on to their GPU dollars until either the Super comes down in price, or they can spring for a higher-end graphics card that gives them the enhanced gameplay they need.
Let the games begin!
Both the 2070 and the 2070 Super are built on Nvidia's relatively new Turing architecture.
That means in terms of fundamental architecture – in terms of mindset and design protocols – there's little if anything to separate them.
Is the Turing architecture in itself a big deal?
Pretty big, yes, for two reasons.
Firstly, it separates out the GPU's overall workload, allowing AI functions to be handled by dedicated tensor cores, and ray tracing functions to be handled by specialized RT cores.
What does that gain you? Dedication, focus, fluidity, and speed. If individual, dedicated cores are dealing with separate functions, there's less linear hanging around in the processing of visuals and gameplay. Fluidity and smoothness increases.
And secondly, the Turing architecture brings Turing NVENC to your party.
That's a new, faster way of encoding data so that streamers don't need to buy a dedicated streaming machine. Speed, processing power, fluidity and eyeball-melting potential – that's the promise of the Turing architecture.
The flaw in the plan is that the gaming industry has yet to fully embrace the Turing architecture and its opportunities, meaning there are relatively few games that really get the most out of the architecture. It's equivalent to owning a sports car and driving at 50. There will be games that blow your mind by getting the most out of the Turing architecture. They're just not here yet – which means buying a Turing GPU now is either aggressive futureproofing or spending money on a technology you can't yet utilize.
Clock Speed
2070
Base Clock – 1410MHz

Boost Clock – 1620MHz
2070 Super
Base Clock – 1605MHz

Boost Clock – 1770MHz
Memory Clock Speeds
2070
1750MHz, 14000MHz effective
2070 Super
1750MHz, 14000MHz effective
In summary, the 2070 Super seems to bring significant gains in both base and boost clock, but the memory clock speeds are identical. Also, if you run the math, the significant gains feel a little less significant – roughly a 14% increase in base clock speed, and around a 9% increase in boost clock speed.
While we're comparing the elements of fundamental architecture, let's just do a quick core-comparison, to see what your money buys you in terms of the Turing architecture.
2070
Tensor Cores – 288

RT Cores – 36
 2070 Super
Tensor Cores – 320

RT Cores – 40
 As with the base and boost speed results, there are significant increases in the Super's core numbers. But run the math and they show just an 11% increase in tensor and RT cores. 
 Given that they're built on the same architecture, by the same manufacturer, the fans and cooling options for these cards are also very similar.
 As sold, the 2070 should run up to anything between 70-80 degrees (maximum official figure, 79 degrees) under heavy load, while the 2070 Super rarely exceeds 71 degrees, even under intensive load (maximum officially recorded, 74 degrees). There will be varying factors to this, depending on the build of your set-up, the air-flow inside, and whether or not you already have additional fans or water cooling systems in place when you fit your card.   
If you want to overclock your system, then the cooler you can keep your GPU the more headroom you have to boost it. Aftermarket angled fans and water cooling systems will both work to help you lower the maximum temperature of your unit and your system.
While the 2070 has a maximum fan noise of 47.7dB as sold, the 2070 Super cuts a whole 2.1dB off that, at just 45.6dB.
The TDP on the 2070 is 175W, while the 2070 Super carries a TDP of 215W.
It's always worth being sure of the dimensions of your card before you pay for it, ship it, and try to fit it. Getting that wrong is both fundamentally a problem, not to mention a bit embarrassing.
2070
Length – 9"

Width – Dual slot
2070 Super
Length: 9"

Width – Dual slot
As mentioned, the Super is designed to be an upgrade to the 2070, so it's no surprise they're the same size.
That said, in terms of power connectors, while they both take an eight-pin connector, the Super also takes an extra six-pin.
Let's talk graphical turkey. Everybody wants to know where the power goes in terms of resolution. Let's take a look.
Base Clock Resolution/FPS
| | | |
| --- | --- | --- |
| Base Clock Resolution/FPS |   |   |
|   | 2070 | 2070 Super |
| Lighting | 128fps | 153ps |
| Reflection | 121fps | 156fps |
| NBody Calculation | 126fps | 132fps |
| MRender | 175fps | 182fps |
| | | |
| --- | --- | --- |
| Overclocked Resolution/FPS |   |   |
|   | 2070 | 2070 Super |
| Lighting | 146fps | 165fps |
| Reflection | 175fps | 205fps |
| NBody Calculation | 138fps | 141fps |
| MRender | 190fps | 201fps |
 Unsurprisingly, the 2070 Super maintains a consistent lead over the 2070. We knew or expected that to happen. What might surprise you is quite how small that lead is on certain criteria. Just 6fps per second faster on NBody calculation in base clock – and only 3fps on the same metric when overclocked.
When it comes to ray tracing, both the 2070 and the 2070 Super are ahead of the game, waiting for the industry to catch up and use the Turing architecture to its full potential.
The industry has yet to get there, meaning if it's ray tracing that's determining your choice of GPU, you're probably best advised to wait until the price comes down, as it probably must. But let's see what you get in terms of cores for ray tracing in the Turing architecture of both cards.
2070
Tensor Cores – 288

RT Cores – 36
2070 Super
Tensor Cores – 320

RT Cores – 40
Ironically, you get more of a core differential for AI – which might be of more immediate use to you – than you do for ray tracing. Take a look at the prices of each card right now, and ask yourself whether you're happy to pay the difference for four more RT cores that currently have little to do.
On VRAM, there's not a hair's breadth between the 2070 and the 2070 Super. Both get you 8GB of GDDR6 memory, giving you 448 GB/s of memory bandwidth.
That means both of these cards let you game at 1080p at exactly the same level and speed – and that's the minimum effective glitch-free 1080p gaming speed, with little if any scope for future-proofing.
Think about that for a second. There's no difference in VRAM between the standard 2070 and the 2070 Super.
Shouldn't there be? Considering the 2070 Super is an upgrade card, the degree to which it actually upgrades the performance of the standard card has been surprisingly low throughout – 11% here, 9% there. And in the area where it might be expected to pull conclusively away, the 2070 sits comfortably with a dead heat.
GIGABYTE GeForce RTX 2070 Super
MSI GAMING Z GeForce RTX 2070 8GB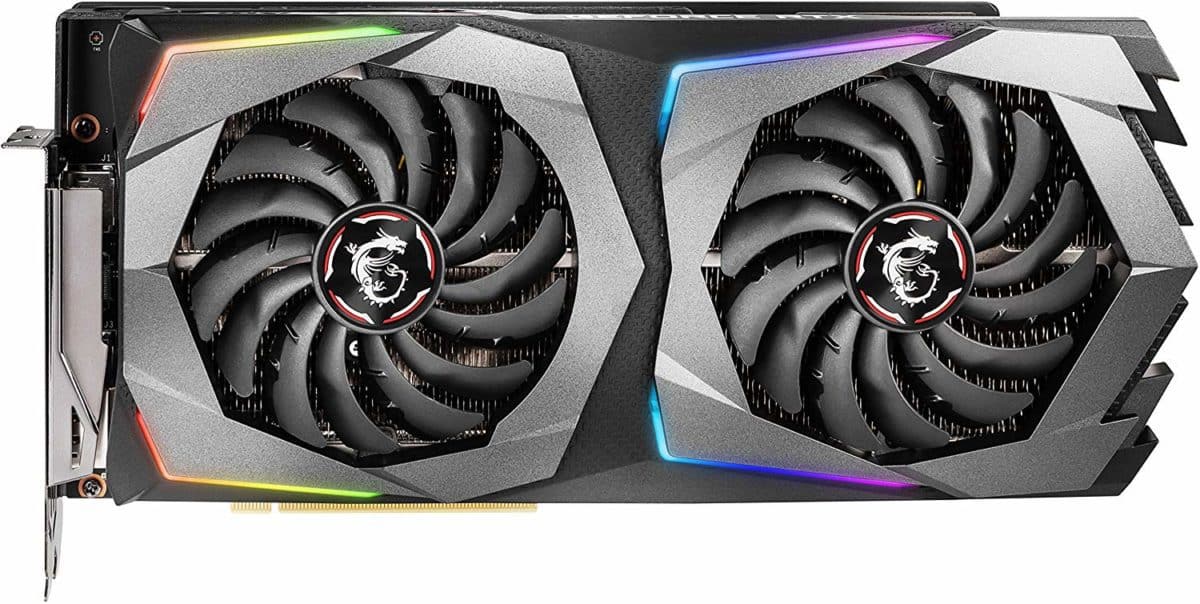 The question of which of these two GPUs is 'better' will depend on where you stand right now and how much money is in your pocket. If you're upgrading from a significantly lower or slower graphics card, then the question is whether the Super provides enough of an incentive to spend the money on it.
Overall, it seems unlikely – the areas where the Super excels right now don't translate into very much practical advantage. Sure, the extra RT cores will come at least a little into their own when the industry creates games that use the Turing architecture to its full potential. But before then, card manufacturers will likely have new variants released, pushing the price of the 2070 Super down to a more gamer-friendly point.
Of course, if you want to go for the upgrade right now, nothing will – or should – stop you from getting the more powerful card. But if it were our money, we'd probably feel that the upgrade was a little less than Super, and a little more of a Duper at the price.