Nvidia has been top of their game when it comes to releasing great quality GPUs. But, are Nvidia's Super graphics cards worth purchasing over their standard RTX?
In this article, we will be putting this to the test. We have benchmarked and reviewed the Nvidia RTX 2080 and RTX 2080 Super to find out which one comes out on top. We have taken a look at important specifications, such as fps, resolution, architecture, and VRAM.
EVGA Geforce RTX 2080 XC Gaming 8GB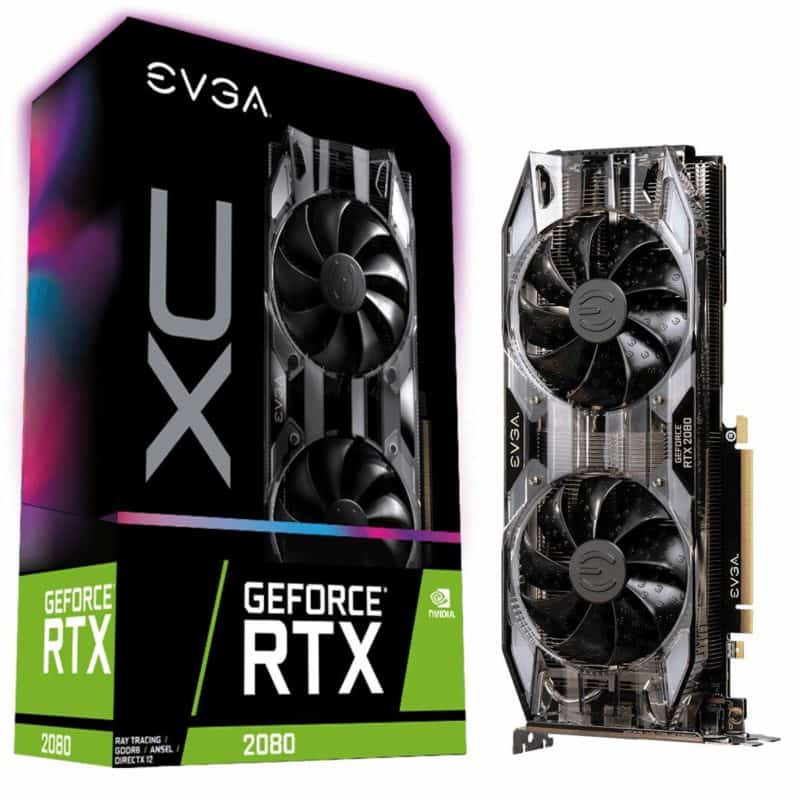 MSI GeForce RTX 2080 Super Gaming X Trio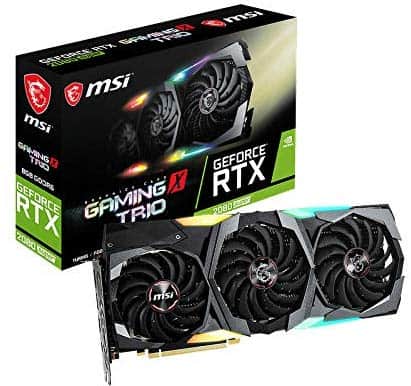 When it comes to graphics cards, Nvidia is a tough company to beat. They produce some of the best graphics cards on the market currently.
While they have only been in the gaming industry for a relatively short period, the rate at which they grew was impressive. They quickly rivaled more established companies such as AMD.
While companies such as AMD have upped their high-end GPU game in recent years to bridge the gap with Nvidia, Nvidia's GPUs remain on top.
It tends to be in the low to mid-range categories that competitors can match the GPU specs of Nvidia. Even in the low to mid-range categories, Nvidia's GPUs are impressive.
Nvidia is an innovative company that is always striving to use the best specifications possible, such as ray tracing and Turing architecture.
Here are the clock speeds for the 2080 and the 2080 Super:
2080 Super
Base Clock – 1650Mhz
Boost Clock – 1845MHz
2080
Base Clock – 1515MHz
Boost Clock – 1815MHz
The architecture of your graphics card is key. The better architecture, the better your overall performance will be. Architecture affects your overall performance and speeds in-game.
Both graphics cards use architecture exclusively created by Nvidia. This architecture is called Nvidia Turing. While their previous architecture, Nvidia Pascal, was the best on the market, the release of the Nvidia Turing has completely changed the GPU world.
This architecture is 6x faster in performance than previous Nvidia GPUs. It uses powerful and effective DLSS 2.0 AI-Enhanced graphics that are difficult to rival.
The next-gen shading, through the mesh shaders, adds crisper detail and image quality to gameplay. Nvidia Turing uses concurrent processing, which is equipped to handle next-gen gaming and the heavy workloads of more recent games.
This architecture is a big step up in GPU technological advancement. As both of these GPUs use this architecture, they will both future proof your build.
When looking at the clock speeds, the 2080 Super does have higher specifications and is an upgrade from 2080. However, the difference is very minimal.
The cooling system that your GPU uses is important, especially if you are considering overclocking. When you overclock a GPU, the heat output increases. Given this, you need to ensure you have a sufficient cooling system in place.
Both graphics cards have 13-blade fans and a vapor chamber. This cooling system is efficient. It allows for quiet running and will keep your graphics card very cool.
The maximum GPU temperature for the 2080 is 88℃ and 89℃ for the 2020 Super. There is very little difference between the two. The recommended power supply for each graphics card is 650W. They will both need the same amount of power to run.
The power consumption for both GPUs is 250W. When looking at potential cooling and overclocking, these graphics cards are near identical.
The dimensions of your graphics card are important. You will need to ensure that the graphics card is suitable for your build before purchasing.
While the majority of graphics cards are similar, there will be a slight difference between the models, which may impact which one you choose.
2080
Height – 4.556"
Length – 10.5"
Width – 2-Slot
2080 Super
Height – 4.556"
Length – 10.5"
Width – 2-Slot
The dimensions are the same and will not make a difference to your build if you choose either.
Taking a closer look at the interface, both cards use PCIe 3.0 x16. This was an interesting choice by Nvidia given that PCIe 4.0 x16 has been released. When future-proofing this is worth considering as PCIe 3.0 will eventually become outdated.
The resolution and fps of your graphics card is a key part of gaming. When you are deciding between GPUs, these are some of the more important specs to consider.
For example, if you have a 1440p monitor, but your GPU does not support this resolution, you will not be using the monitor's full capabilities. If you have a 4K compatible GPU, but your screen is only 1080p, the graphics will be limited by the monitor's resolution.
Both cards have 1440p resolution and are compatible with 4K gameplay. While the majority of gamers still game in 1080p resolution, the 4K capabilities are fantastic if you are looking to futureproof.
Let's take a look at the results we found when benchmarking each GPU. The effective speed of the 2080 Super was only 7% better in performance overall.
The average MRender for the 2080 Super was 9% faster than the 2080. The 2080 Super benchmarked at 197fps in comparison to the 2080's 180fps. The differences are very minimal.
When overclocked, the 2080 Super was 6% better in its performance. It had a 10% better reflection handling, at 253 fps. For the 2080, the reflection was 230fps.
While the 2080 Super did benchmark better, the differences are so minimal that the majority of people would not pick up on this. They both performed extremely well and provided impressive performance.
Ray tracing graphics cards are a fairly new entry into the gaming world. Nvidia's creation of the RTX cards certainly took GPUs to a whole new level.
Ray tracing allows the lighting in-game to look and feel more realistic. The ray-tracing works in real-time and this is down to the RT cores used.
If you are looking to future proof your build, ray tracing is certainly something to consider. Games such as Battlefield V and Control benefit from the use of ray tracing. If you play games similar to this, it is worth considering.
A good GPU should have at least 8GB of RAM to run gaming graphics with no issues. If you are looking to game at a 1440p resolution, you will need to consider a higher RAM than this.
The overall memory speed of the 2080 Super is 15.5Gbps and for 2080 it is 14Gbps. This speed is fantastic for gaming and far higher than the amount needed. Given this, gameplay speeds will not be an issue.
The standard memory configuration for both GPUs is 8GB GDDR6. This is currently the best memory configuration in existence as GDDR7 is yet to be released. This up to date spec is great when looking to future proof.
When comparing both graphics cards, while the memory speed of the Super is slightly higher, this difference is minimal. For this specification, both GPUs are impressive and some of the best on the market currently.
EVGA Geforce RTX 2080 XC Gaming 8GB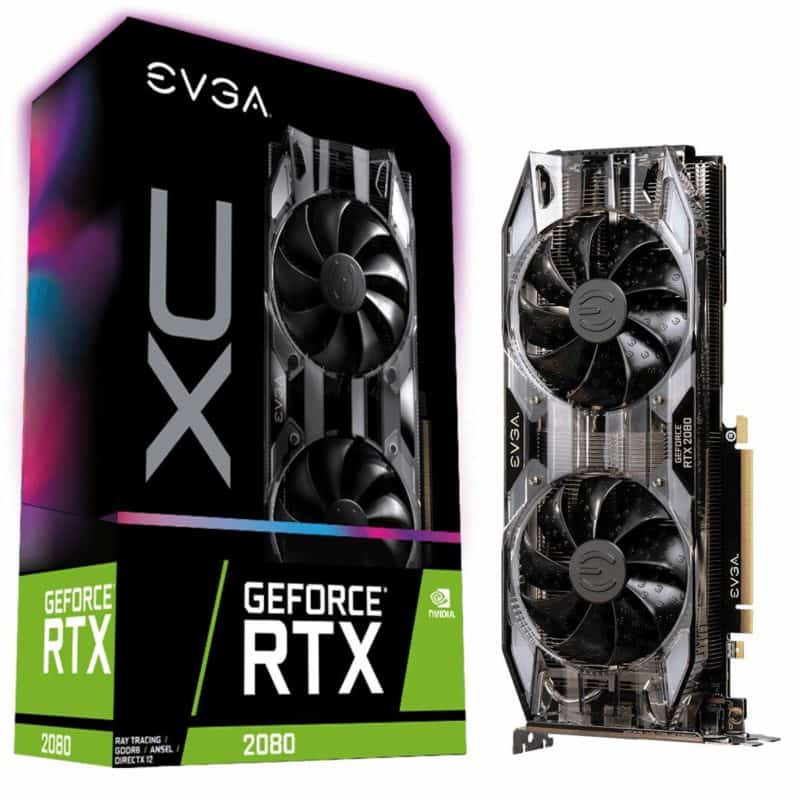 MSI GeForce RTX 2080 Super Gaming X Trio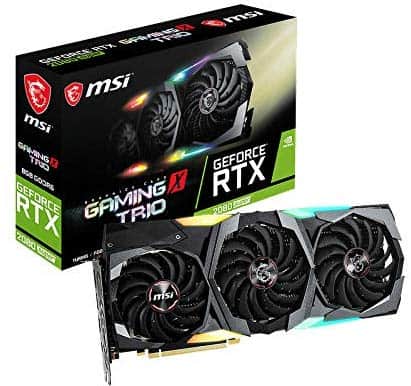 The 2080 Super is a slightly better graphics card. It has faster clock speeds, fps, and memory speed. However, the vast majority of gamers are unlikely to notice these differences.
If you already own 2080, there would be no need to upgrade to the 2080 Super. However, if you are looking to upgrade to one of the best cards on the market currently, the Super is a fantastic choice.
With its better specs, the Super does come with a price increase. As they both use the same architecture and resolution, if you are looking for the cheaper option, the 2080 would be a fantastic choice.
Overall, both are exceptional graphics cards that stand head and shoulders above their current competitors.