Is F1 Manager 23 Multiplayer?
Updated: Jul 20, 2023 7:05 pm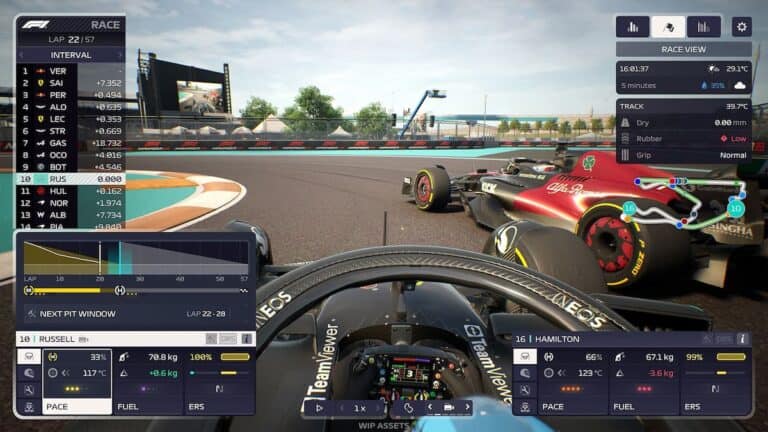 The latest racing management series is here, and many fans are wondering if F1 Manage 23 will be multiplayer. So, how will you build your legacy in the new season of sprint races?
Curious to learn if F1 Manager 23 will be next-gen or if it will be available on PC or PlayStation? The upcoming sports management game published by Frontier Developments will test your control and management as Team Principal. This guide will detail whether F1 Manager 23 is multiplayer.
Will F1 Manager 23 be multiplayer?
Unfortunately, at the moment, the Formula 1 racing management game, F1 Manager 23, will not have multiplayer features. F1 Manager 23 will be a single-player only. This was confirmed in a Tweet replied to a fan on the official F1 Manager 23 Twitter account.
Though the game will not be multiplayer, there will still be many new challenges coming your way at launch. Additionally, purchasing the Deluxe Edition on any console or platform will include an Exclusive Scenarios Pack that offers twelve unique challenges.
These will occur both on the starting grid and in race moment challenges. Of course, don't forget you will have four days of early access. In addition to these pre-order bonuses, you will receive three exclusive race moments, including the all-new Las Vegas Strip Circuit.
The new Race Replay Mode is a gameplay feature that brings your closer to the excitement and drama of F1. This new mode will allow you to relive key moments from the 2023 FIA Formula One World Championship. In this new game mode, players can take control of any team during the race from the 2023 season.
Of cours, you will also have the ability to fine-tune Racine Simulations. Refine racing lines, overtakes, incidents, and tyre temperature. In the intense world of Formula 1, hiring a Sporting Director suited for your team will make or break your pit crew. So, how will you manage their training and hone their skills to make a success of sprint events?
---