How to turn the Forza Horizon 5 narrator off
With so many incredible accessibility options in Forza Horizon 5, it can be hard to keep track of where to change them
Updated: Nov 30, 2021 3:08 pm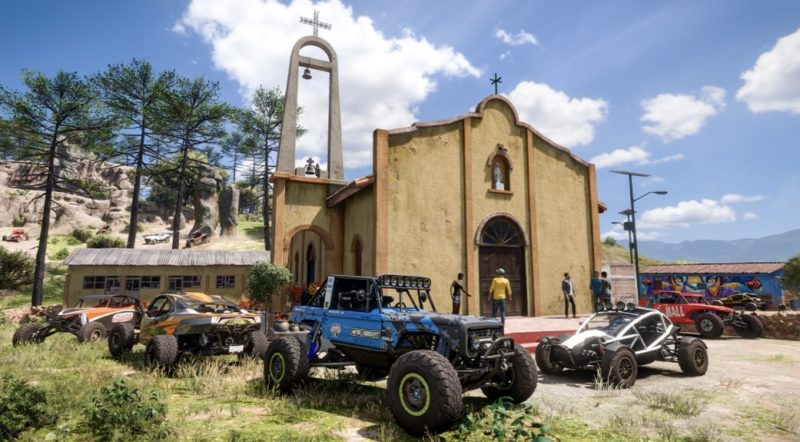 Forza Horizon 5 is changing the landscape of gaming, with a range of incredibly thought out accessibility options for the hearing or visually impaired. There are also a wide range of inclusive avatar customization options as well. Audio and video accessibility options are all togglable in the accessibility settings, including the narration.
How to turn off Narration in Forza Horizon 5
While cutscenes come with a variety of accessibility options, it seems narration is turned on automatically. This isn't the first Forza game with narration from the start, but you can turn it off if you'd rather have subtitles.
Open the settings menu
Navigate to Accessibility
Scroll to Screen Reader
Toggle Screen Reader to off
You can then, of course, turn the Screen Reader back on at any time if you feel like you are missing part of the Forza Festival experience.
Screen Reader Toggle not working
Some users have reported that toggling the narration off still doesn't actually stop it. This appears to be a PC only bug with no current fix. You could always try toggling the option on before turning your PC off and then turning it off again next time, but we have no indication as yet whether this will work.
Let us know in the comment if you have had this issue with toggling Forza Horizon 5 narration off and if you've managed to fix it!
While the game is being enjoyed worldwide, there have been reports of a number of bugs. Take a look at our full list of Forza Horizon 5 bugs and fixes if you are struggling with anything yourself. And let us know if you are experiencing any bugs that we haven't reported on.
---