Unlock Dialga and Palkia Origin Forms in Pokemon Legends: Arceus
They look like big silly horses
Updated: Nov 10, 2022 11:00 am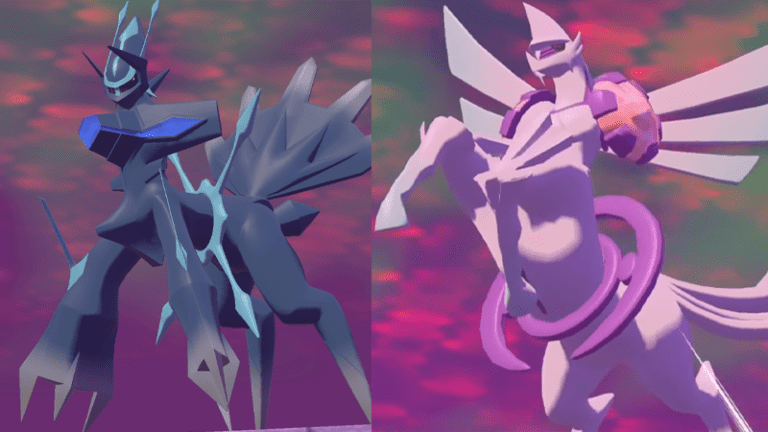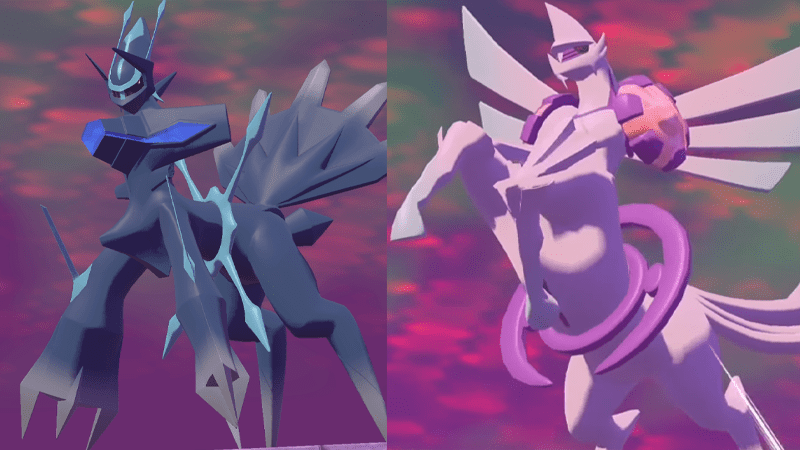 After beating the game, you'll notice that the Diamond and Pearl clan leaders have left the village, off to deal with their affairs.
However we need to speak to them one more time and then also do one of those weird, three-way battles where you're only allowed the singular creature. It's weird, but you'll be facing down two trios of Eeveeloutions, so don't really fret. Only one of each trio is of any significant level.
You'll find Irida back with her clan in the Alabaster area, so head over to the Pearl Clan's homes. Adaman is found near Lake Valor in the Crimson Mirelands.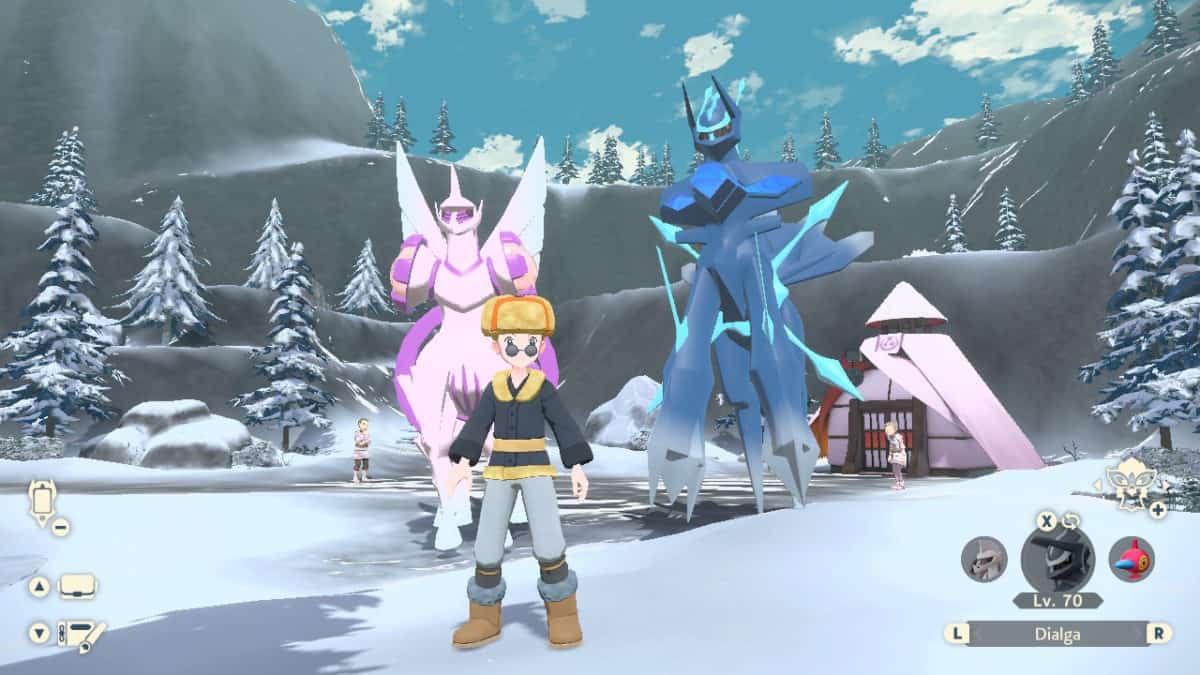 Beating both these trainers will give you the two crystals – Adamant Crystal and Lustrous Globe – that can then be used to transform both Dialga and Palkia into their final boss forms.
As far as I can tell, other than them being ridiculously tall, this is for show as I've had both creatures display no direct difference.
This is part of our ongoing Pokemon Legends: Arceus guide series, with everything to do with the game and more – including Pokemon Go – all living in our dedicated hubs for the games!
For more on Pokemon Legends: Arceus, be sure to check out our review of the game, as well as the many guides we're either working on or have published! If there's something you need help with, drop a comment below. 
---