Save Over $150 On a CYBERPOWERPC Prebuilt Computer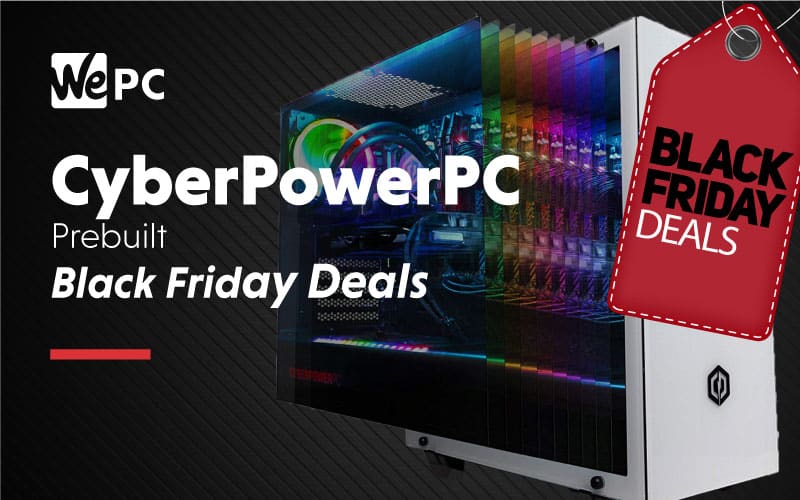 Black Friday is this week, but that hasn't stopped Amazon from releasing a few cheeky deals. With monitors, PC components, and well just about everything getting a deal, it was only a matter of time before we started seeing Gaming PCs getting a discount.
Black Friday Deals 2019
As mentioned, there are Black Friday deals flying everywhere, across a range of products. We are currently updating loads of pages with the best deals we can find, so you don't miss out! Heres a few of our top Black Friday deals pages:

CYBERPOWERPC Prebuilt Computer Black Friday Deal
The Gamer Supreme Liquid Cool Gaming PC from CYBERPOWERPC is on offer right now for just $1,829.99, down from $1,989.99. That's a discount of nearly 10% with a saving of $160!
This high-end gaming PC is one of the best you can buy for under $2000, and it is on sale! This PC features a powerful i9-9900K processor, which is multithreaded and has strong single-core performance. To back up the CPU, we see an RTX 2080 Super graphics card, which will destroy any game in any resolution. 

This prebuilt gaming PC doesn't just look great; it performs great too, and some of that is owed to its savvy storage solution of a 512GB SSD and a 2TB HDD.
Final Word
This PC is perfect for gamers with the budget, and $160 off is no small amount of money, so why not treat yourself! This PC is a bargain, and with Wi-Fi, a mouse, and a keyboard included, it's ready to go out of the box.

For more live deals and Black Friday updates, follow us on Facebook, Twitter, and check out our YouTube channel! Any questions? Why not head over to the WePC community to connect with fellow gamers.