International Women's Day celebrated in Fortnite
Yep, that's a heart-shaped moon in the sky *rolls eyes*
Updated: Mar 8, 2022 11:49 am
Today, March 8, marks International Women's Day across the globe, and Epic Games are celebrating women on and off the Island in Fortnite for the entire month of March.
Fortnite players will notice a slew of new additions to the game during March, most of which will be celebrating womxn. These started with the Tracy Trouble March Crew Pack, and the Naomi Osaka skins that were released to the Item Shop on March 3, 2022. From there, there's a change to the island's sky, new Lobby Music, and more Outfits still to come.
International Women's Day in Fortnite – Tracy Trouble Crew Pack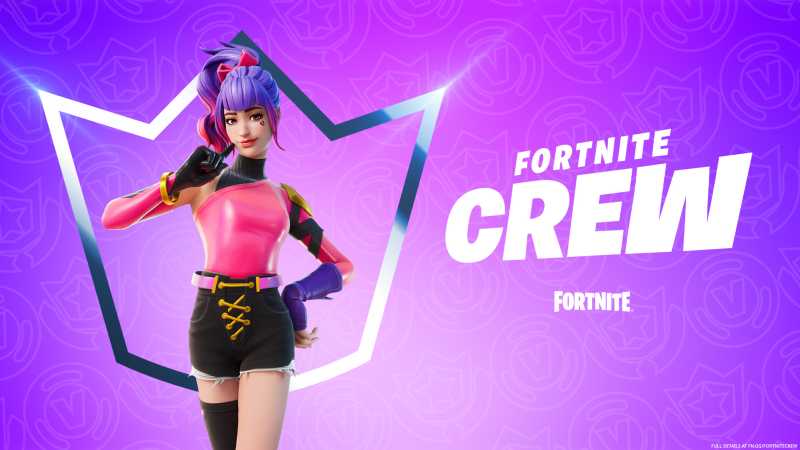 For the month of March, the Fortnite Crew Pack Outfit features Tracy Trouble, a pink and purple-haired vixen, and part of the Nobody's Princess Set. Those who sign up for Fortnite Crew this month – if you haven't already done so – will get Tracy Trouble as well as 1,00 V-Bucks and access to the Season 1 Battle Pass. If you already have the full Battle Pass, you'll receive a one-off 950V-Bucks refund instead – but only if you haven't already this season.
Fortnite's purple moon for International Women's Day
Another subtle little change to Fortnite Battle Royale in aid of International Women's Day can be seen in the sky. If you look up during the in-game nighttime, you'll notice that the sky is a different color, with pink and purple hues coming from a new, heart-shaped moon. If nothing else, it provides a rather nice aesthetic in-game for a few moments, especially when the pink moon starts to set and gives off an atmospheric glow.
Leelah and Halley Outfit bundle in the Item Shop
Two new Outfits are set to come to the Fortnite shop in the next few days, and you might have been waiting for these ones for a while. Leelah and Halley have popped up previously in surveys and other comms, and have been massively popular. The pair have now even appeared in official Fortnite International Women's Day marketing, promoting the new free Emote as you can see in the clip below.
This suggests the Best Friends bundle will definitely be available this month, but the duo have yet to appear, having not been released on March 8 as expected.
How to get free Items available in Fortnite now
There are also a few free items for all Fortnite players to get hold of in the Item Shop. As of March 8, 2022, players can redeem the Heart Sign Emote, as seen in the Leelah and Halley video, the Per Aspera Ad Astra Weapon Vinyl, the I Am Fearless Lobby Music and the Hop and a Wink Spray. All you need to do to get these four items is head over to the Item Shop in-agame, and redeem them, it's as simple as that.
We'll be keeping an eye on other things happening in Fortnite during the month of March, but you can also check out full details on the events happening at epicgames.com. There, you'll be able to find details about the female-creator-themed Creative Hub, as well as the Women of the Erena tournament.
---