What are Eula's birthday rewards in Genshin Impact?
Take advantage of Genshin's backwards birthdays, in which you get gifts from the celebrant
Updated: Nov 30, 2021 1:47 pm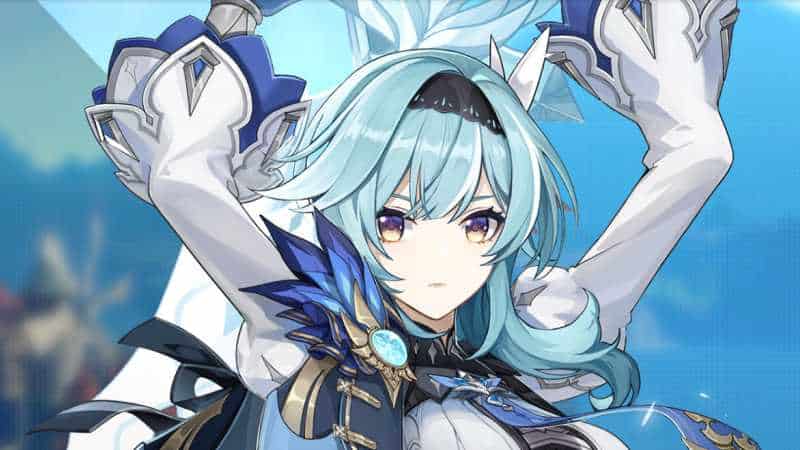 We love rewards when we play video games, and what better time to claim some freebies than someone else's birthday, right? (Unless it's yours as well, dear reader, in which case, happy birthday!)
As we know, Genshin Impact rewards players on a playable character's birthday, so let's check out what we can get from Eula on October 25th.
Happy birthday Genshin Impact's Eula
Even though Genshin Impact has now been out over a year, Eula was only introduced to the game in May, 2021, so this is her first in-game birthday. As such, let's take a look at what treats you can expect to receive when you open her birthday mail.
Genshin Impact birthday mail – Eula
On October 25th, Eula writes you a delightful letter inviting you to go skiing with her in celebration of her birthday. When Eula was introduced to the game, her story quest involved you following her Dragonspine. But while you don't actually go to the slopes of Dragonspine with her this time, you can instead collect two attachments from her letter.
Eula's Special Dish – Stormcrest Pie
Stormcrest Pie is a crescent-shaped pastry item which you can only obtain on Eula's birthday, or by cooking Moon Pie with her. There is only a chance, though, that Eula will create Stormcrest Pie when cooking in your presence.
The Stormcrest Pie can be consumed to increase all your party members' Shield Strength by 40%. It will also increase defense by 282 for 300 seconds. When in Co-op mode, other players' statuses will not be affected.
Eula's birthday rewards – Guide to Resistance
You will receive a Guide to Resistance as the second attachment in Eula's birthday mail. The Guide to Resistance can also be crafted from three Teachings of Resistance and 175 Mora, or obtained from Forsaken Rift on Tuesdays, Fridays and Sundays. Along with other Ascension Materials, the Guide to Resistance is required to level up the Traveler or a number of playable characters, including Eula. Finally, you will also need three of the Guide to Resistance talent books if you want to craft a Philosophies of Resistance book.
Genshin Impact – Labyrinth Warriors event
Eula's birthday coincides with the Labyrinth Warriors event in Genshin Impact, which is live right now. Take a look at our guide to the latest event in Genshin Impact.
---