How to fix the Genshin Impact failed to check for updates error code
We teach you a few solutions to fix the Genshin Impact failed to check for updates error.
Updated: Dec 7, 2021 3:55 pm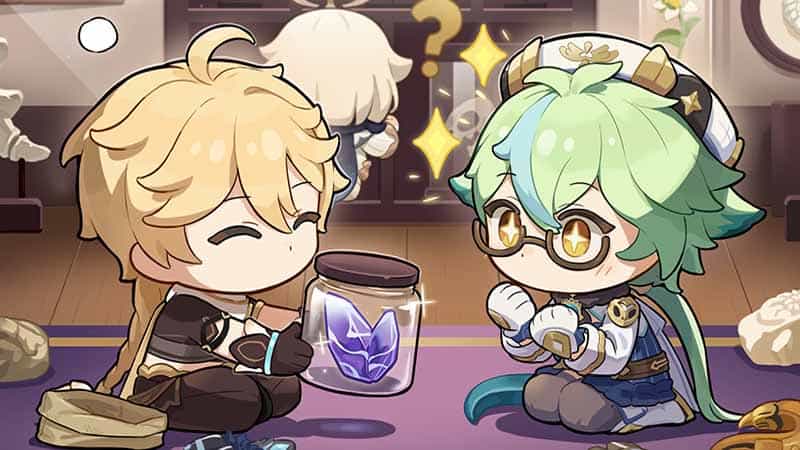 Genshin Impact is one of the most popular RPG games, with its monthly updates, new waifus and other chill and casual gameplay mechanics. However, like most online games as a service, there's always going to be hiccups every now and then. One of the most common errors players encounter while playing Genshin Impact is the fabled 'Genshin Impact failed to check for updates'.
Are you one of those experiencing the Genshin Impact failed to check for updates when you try to launch the game? Luckily, the community have had this many times too. The way to fix the error is through usual troubleshooting methods. However, one of the most prominent fixes actually has to do with erros relating to the game's launcher. Below we will go through all the methods that you can use to address the 'failed to check for updates' error.
How to fix Genshin Impact failed to check for updates error code
We will start with the first major fix that seems to work the most. The actual error appears to be a launcher bug, that has nothing to do with anything you are doing. The first thing you should try is actually to try and play the game without launching the launcher. If the error persists, chances are it is an error with the launcher and not your actual game, especially if there have been no recent updates.
To skip the launcher part, you need to head into your game's install directory and manual launch the game's exe. The game will launch as normal, and you'll simply log in how you would normally do so. Unless you have changed the instal folder of your Genshin Impact file, then you can find the directory at "This PC\Local Disk\Program Files\Genshin Impact\Genshin Impact Games\Genshin Impact.exe" in your windows explorer. It might look a little different for everyone though, but you get the gist of it.
Find that exe using the above directly pathway and launch the game. It should open up as normal, and you can try login. Rather than checking for updates, your client will try to direct you to the handshaking login server. If successful, you'll log in as normal. Although, if you do have a version mismatch, you won't log in and will need to try and find out why your launcher is not properly patching the game.
If you do actually need a patch, but your launcher is giving you the check for update error, it is likely to do with the C++ redistributable. You should try to install the Microsoft Visual C++ 2019 redistributable manually from Microsoft directly. It appears the client uses this code set to function, so not having your C++ redistributable updated correctly might also be causing this issue. You can find more details on the C++ fix over on this Reddit thread.
Other methods
If that method doesn't bypass the Genshin Impact failed to check for updates error code, then you'll need to troubleshoot your game. Chances are the game version is a mismatch, which means you'll need to work out why the route, or that you don't have an internet connection. You'll need to manually check if the game is going through your firewall correctly Everyone uses a different firewall / antivirus; we recommend finding a firewall guide on the internet based on what firewall you use. Alternatively, you can restart your OS and router to make sure it's not something your operating system or router is interfering with.
Hopefully, any of these major fixes addressed your problem. Good luck out there, and may Paimon bless you on your return into the game world.
---