Team Liquid claim World First Halondrus in RWF
Team Liquid claim yet another World First achievement in the Sepulcher of the First Ones.
Updated: Mar 14, 2022 6:13 pm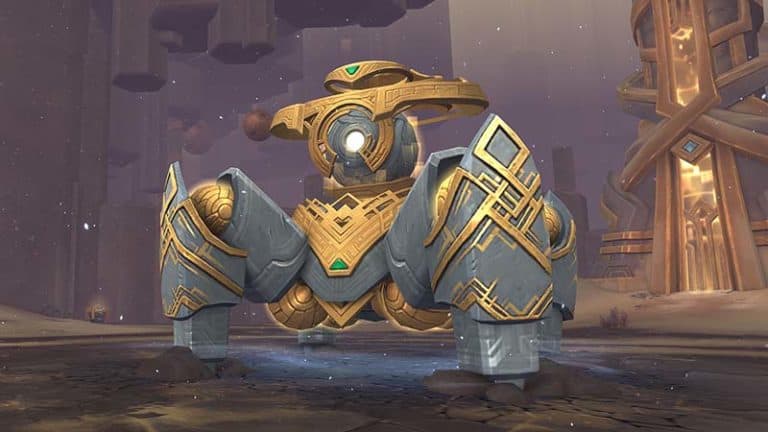 Team Liquid's WoW team, Limit, has claimed victory as the first guild to take down Holundrus, the giant robot crab boss, in the Race to World First event. Halondrus has been the first major wall in the Race to World First, and Liquid's kill adds more spice to the race.
The Race to World First has so far been rather spicy, with a  few twists in the tale. Most European and NA guilds have had to run a variety of split runs, M+ and bring alts in and try different strategies to take on WoW's Halondrus boss fight. For several days straight, most guilds have continued to wipe on the boss, with Liquid racking up 357 wipes on the fight. Meanwhile, Echo is nearing the 300 mark with a personal best pull of 14%, with SK Pieces shortly behind at 19.1% and 237 pulls, per Raider IO.
However, Team Liquid woke up on March 14, and gave the raid a few goes, clearing it within the hour of their new attempts. With the Holubndrus fight down, they now move onto new territory, Anduin. It is not quite clear how difficult Anduin is going to be. But, since it is one of the iconic flights of the Sepulcher of the First Ones, it would not surprise us if this is another big fight.
For those interested in watching the new mythic boss in the RWF race, you can catch the Liquid streams, such as Maximum's.
Over the weekend, they had proven to be the ultimate thorn in every RWF guild's side. The race's storyline was about the absolute long haul the boss was. In fact, Blizzard even had to nerf the boss by 10% HP to make the fight even somewhat doable. The fight's difficulty summoned a variety of memes, including personalised crab dance gifs, and a personal favourite, the crustation frustration.
With the boss down, the race is once again getting real.
---