COD Swastika display option to be given to players in Call Of Duty Vanguard
Having not put the Swastika in COD WWII at all, Vanguard will seemingly give players the option to choose for themselves
Updated: Oct 15, 2021 4:28 pm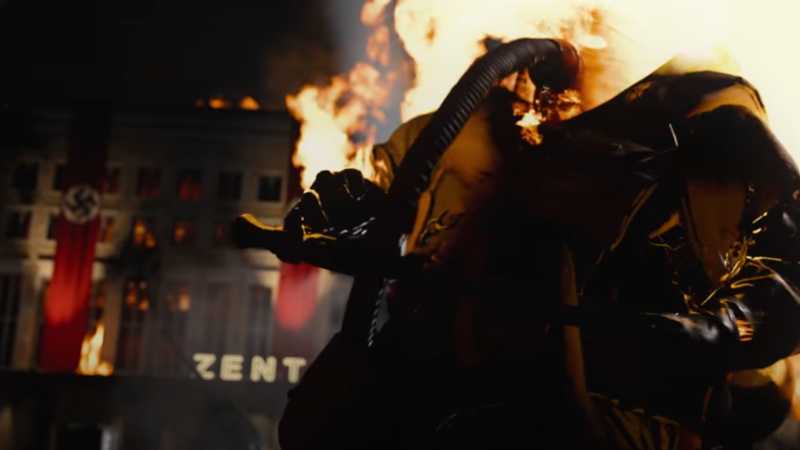 Obviously, the Swastika is a pretty emotive symbol, and its appearance in video games can be understandably controversial. With games based in WWII, though, it's an obvious consideration for game developers. Sledgehammer Games are no stranger to this, with both 2017's Call of Duty: WWII and upcoming Vanguard based in World War II. So will the Swastika appear in COD Vanguard or not?
Call of Duty Vanguard Zombies trailer
When the COD Vanguard Zombies trailer was released on October 14th, 2021, fans noticed that the Iron Cross was used as the symbol for enemy Germans, appearing on both human and zombie uniforms. This is nothing new in Call of Duty, as the Iron Cross replaced the Swastika in 2017's Call of Duty WWII.
This reveal also seemingly confirms what renowned leaker Tom Henderson suggested earlier this month, that players will be able to toggle the Swastika on or off. In the Vanguard Story Trailer from October 11th, you can see the Swastika in the background at 2:10. With both the Swastika and the Iron Cross now appearing in official Call of Duty Vanguard trailers, we can likely assume that the choice will be down to us.
Swastika or Iron Cross in COD Vanguard
Giving both options to the player seem like the easiest option for Sledgehammer Games to take, as deciding either way would likely result in controversy.
Some people believe that showcasing the Swastika in games like this is perhaps glorifying the horrific events of World War II, despite them being seen on the enemy. However, others consider that leaving the symbol out of the games is ignoring the lives sacrificed during the war. Sledgehammer themselves commented on the controversy themselves at the time COD: WWII was released. Speaking to Forbes, Michael Condrey was quoted as saying, "It's a fine balance of not glorifying the symbolism, while also not ignoring or shying away from this dark moment in human history."
This being said, it does seem like the logical option to now leave the choice in the hands of each individual player.
---