Choose your character — 5 Elden Ring classes revealed
The 5 classes have been announced by FromSoftware ahead of a Closed Network Test
Updated: Nov 8, 2021 1:24 pm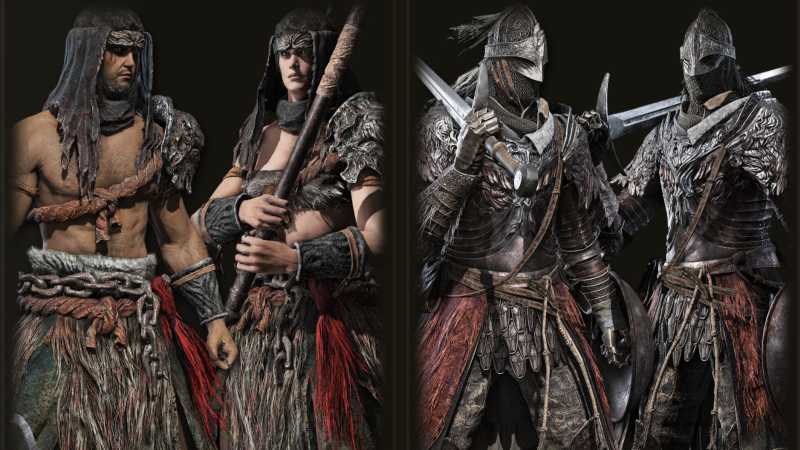 With an Elden Ring Closed Network Test coming to console versions of the game on the weekend of November 12th, 2021, FromSoftware have revealed the first five classes that will be available for your character. Lucky console players invited onto the CNT will be the first to test them out.
Elden Ring Classes revealed
The classes were announced on the official Elden Ring Twitter feed on November 5th, 2021, along with the caption "In seven days, these five brave Tarnished will cross the Sea of Fog." "Seven days" reveals that all five classes will be available to players selected to participate in the upcoming network test.
While we're not yet sure whether these will be the only classes available when the test goes live on November 12th, it is unlikely they will be the only classes to choose from when the RPG gets its full global release in 2022. Its predecessors, the Dark Souls series, have all had between eight and ten classes to choose from.
What are the five Elden Ring classes?
The five classes that have been announced so far are Champion, Bloody Wolf, Enchanted Knight, Warrior, and Prophet. While little information has been released about the classes, you can start to think about which you might be most likely to choose based on your combat preferences. For example, if you prefer to play as a magic-user, then the Enchanted Knight or the Bloody Wolf might be for you, while the Warrior might be a strong choice for fans of melee combat.
What little information we do have about these five classes is obtained from the Gameplay Trailer below, in which we have already seen the Warrior, Enchanted Knight and fearsome Bloody Wolf in action.
Alternatively, you might just want to choose based on style. For example, a number of fans have been getting very excited about the interesting design choices for the Prophet.
Whether you choose now or wait to get in and see the details first, one thing is for sure, with Elden Ring's excessive customization options as you get deeper into the game, your original class choice is unlikely to make a huge amount of difference to your long-term gameplay. Instead, your class will likely just determine your starter weapons and stats, with extensive changes able to be made as you progress.
Elden Ring Closed Network Test release time
Unfortunately, it is now too late to sign up for the Elden Ring Closed Network Test. From Software are now selecting which players will be invited to play, so if you did apply, keep an eye on your email for an invite. Sadly, though, not everyone who applied will get invited to the test.
Elden Ring global release date
Following multiple pandemic-related delays, Elden Ring does now have a release date. The world will finally get access to the George-R-R-Martin-written action RPG on February 25th, 2022.
---