Save $600 on the iBUYPOWER Trace MR Gaming PC at Best Buy
Best Buy slash prices on high-end gaming desktops
Updated: Nov 5, 2021 10:15 am
Everyday plays host to a new and exciting deal over at Best Buy, with the latest early Black Friday offer coming in the shape of a high-end iBUYPOWER gaming PC.
This high-end iBUYPOWER RTX 3080 desktop has just gone on sale and you can save an impressive $600 if it takes your fancy. While $2,599 might sound a bit pricy, you really do get good value for money with this prebuilt. It features a great 11th Gen Intel CPU, 16GB of RAM, and best of all, an NVIDIA GeForce RTX 3080Ti. What more could you want?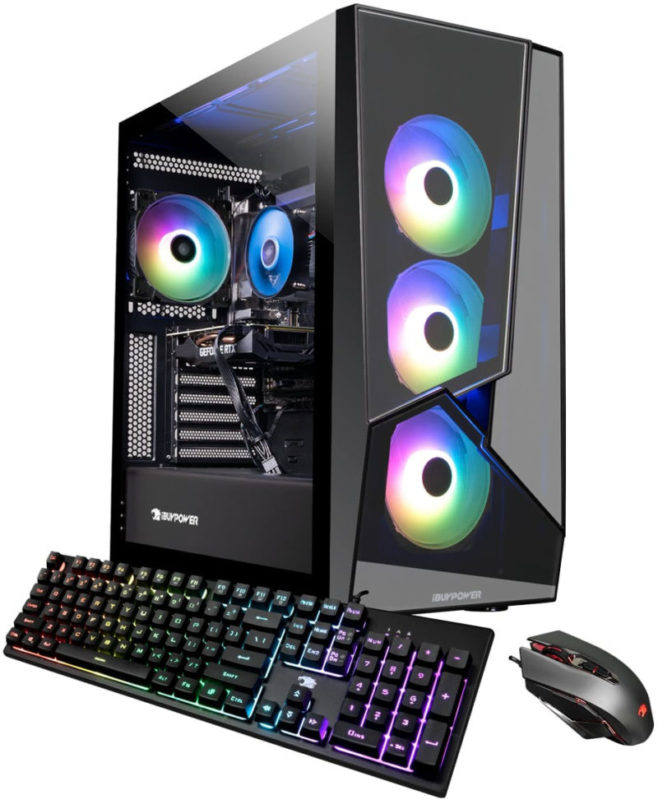 iBUPOWER Trace MR Gaming PC: Specifications
If you're looking for a great deal on a high-end gaming PC, look no further. The iBUYPOWER Trace MR ticks all the right boxes as far as gaming and workstation performance goes, making it an excellent all-rounder.
As far as specifications go, the Trace MR delivers excellent single-core and multi-core performance thanks to the 11th Gen i7-11700KF at its heart. Alongside this, the Trace MR also boasts 16GB of 3200MHz DDR4 memory, a 1TB NVME SSD, and NVIDIA's hugely impressive GeForce RTX 3080Ti.
That's right, a PC with a 3000 series GPU that actually showcases good value for money. Ultimately, that's what makes this PC so good. With the current shortage in stock levels, you literally can't find a GPU for love nor money. However, the iBUYPOWER Trace MR comes equipped yielded one in proud fashion – and at a great price too.
Where to buy the iBUYPOWER Trace MR Gaming PC
If you're interested in the iBUYPOWER PC then Best Buy is currently the best place to get it. With a tasty $600 saving, it's almost 20% off at the moment. Better still, with Best Buy's price guarantee, if this gaming PC drops between now and Black Friday, they'll automatically refund you the difference.
---