JGOD finds Pick Ten successor in MW3 early showing
Updated: Aug 18, 2023 1:56 pm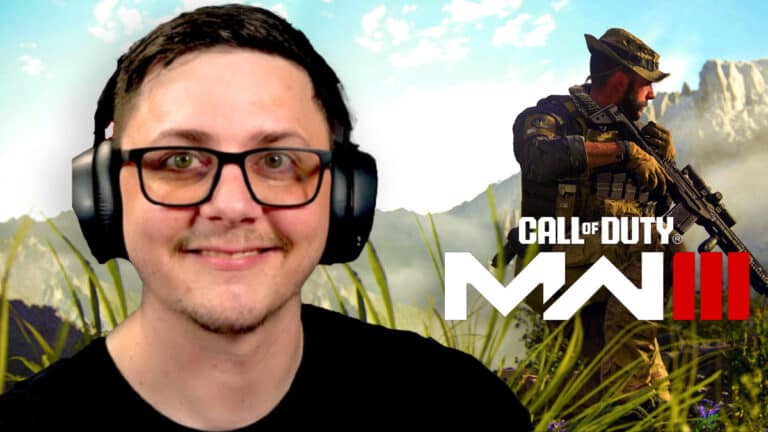 Call of Duty Modern Warfare 3 seems to be taking a note from Black Ops 2 and their popular Pick Ten system that essentially lets you customize a class by picking the 10 things that went into that class.
Today's Call of Duty wouldn't work well with the idea because of how customizable it is and how much attachments matter to each weapon. Due to this, players saw Pick Ten become Pick Thirteen in Advanced Warfare and then fade away.
JGOD recently got to see MW3 early and one of the new Create a Class features stood out to him as being Pick Ten but it worked with the new features of Call of Duty.
Call of Duty Modern Warfare 3 Create a Class Pick Ten
In Black Ops 2, the Pick Ten system was introduced, and it was improved and added to many subsequent Call of Duty games until it eventually faded in favor of the new Create a Class system. However, according to JGOD, it looks like Sledgehammer Games wants to incorporate that system back into MW3 when it releases.
To quote JGOD "They've really gone out of their way to make a modified system in the spirit of Pick Ten but it still allows you to build the weapons you want."
As JGOD describes it, you have different pieces of gear that count as your perk system (boots, helmets, vests, etc.), and depending on the item you choose, it may give you access to an additional gear slot. In this gear slot, you can hang gloves, wear armor, or a new headpiece, and you can benefit from the utility of your choice (more perks). There is a tradeoff, like not being able to run a tactical or lethal.
For our readers on Mobile, JGOD starts talking about the new Pick Ten at 10:22.
JGOD spoke about different vests and what they could give you vs what you could lose, but they were all hypotheticals to show that it has the flavor of Pick Ten without being a Pick Ten. So you can get the fun part of getting cool perks but you have to decide whether the perk is worth losing some other things, creating a healthy balance.
---