The new Nintendo Switch Lite, the handheld version of their top-selling console, will be released on September 20th, 2019.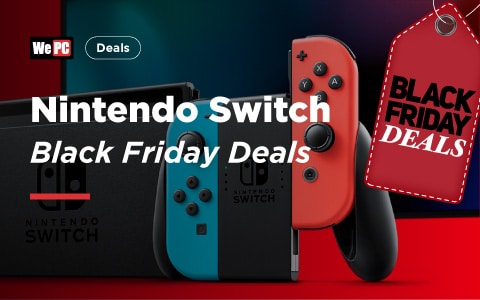 Up To 60% Off
Black Friday Nintendo Switch Deals
Top Deal
Nintendo Switch – Gray Joy-Con – HAC 001
If you've been waiting to get your hands on a Nintendo Switch, now's the time!
After reports surfaced earlier this year that Nintendo would be releasing two new versions of their best-selling Switch console, many were quick to speculate that one of these would be a handheld. And it looks like they were right! Nintendo announced yesterday that they would be releasing the Nintendo Switch Lite in September this year.
Nintendo Switch vs. Switch Lite
So, how are these two consoles different? Of course, the biggest difference is the size of the consoles. The Switch Lite has been designed as a handheld version of the Switch and has a reduced size to go along with this. The Switch Lite measures 3.6" high, 8.2" long, and 0.55" thick; compared to the Switch which measures 4" high, 9.4" long, and 0.55" thick. It also weighs less at around 0.6 lbs compared to the 0.88 lbs of the Switch. 
The screen is also smaller at just 5.5" compared to the Switch's 6.2". Both screens are LCD's and come with a 1280 x 720 resolution, so you won't lose out on the picture quality of your favorite games. 
This smaller console will still be able to play all your favorite Switch games – as long as they work in standard handheld mode. So, that means you can still enjoy those sweet titles Nintendo announced at E3 like Legend of Zelda: Link's Awakening and the hotly anticipated Pokemon Sword and Shield that releases at the end of this year. 
Aside from the portability factor, another big advantage of the Nintendo Switch Lite is the slightly extended battery life – pretty essential for a handheld console. While both consoles state that they come with around six hours of battery life, Nintendo predicts that the Switch Lite will come with around one extra hour of gameplay on a single charge compared to its predecessor. 
Nintendo Switch
Nintendo Switch Lite
Play Modes
TV mode
Tabletop mode
Handheld mode
Handheld mode
Compatible Software
All Nintendo Switch software
Nintendo Switch software that supports handheld mode
Size
4" x 9" x 0.55"
3.6" x 8.2" x 0.55"
Weight
0.88 lbs
0.6 lbs
Screen
6.2" LCD
1280 x 720
5.5" LCD
1280 x 720
Battery Life
6 hours +
3 hours game play
6 hours +
4 hours game play
How Much is the Nintendo Switch Lite?
As a smaller version of the Switch, and with fewer bells and whistles attached to it, you'd expect the Switch Lite to come in at a lower price point. And it does. With a retail price of $199, it comes in at $100 less than its big brother. But, you are losing out on some of the key functionality that has made the Switch so popular in the first place. There's no HD Rumble or IR Motion Camera, and it doesn't come with any dock, HDMI cable, or kickstand as it's not compatible with TVs. You're also limited in which games you can play as some of their big titles like 1-2 Switch, or Nintendo Labo won't be supported.
But, we can't really argue with any of this. It's a handheld console, so most of these exceptions are to be expected. What really matters is its portability, ease of use, and battery life – all of which it does better than the Switch.
Design
In terms of design, the Nintendo Switch Lite still looks pretty similar to the original console; the design is just different enough to make it unique. On the September 20th launch day, it will be available in three colors: yellow, turquoise, and gray. An odd choice not to include "safe" colors like black or white as it did previously with the Nintendo DS or GameBoy consoles, but definitely fitting into their more modern, youthful branding. 
As we get closer to Christmas and people begin thinking of what gifts to buy their gamer friends and family, they will also be releasing two limited edition designs – the Zacien and Zamazenta. These exclusive designs also coincide with the release of the latest Pokemon games; Sword and Shield.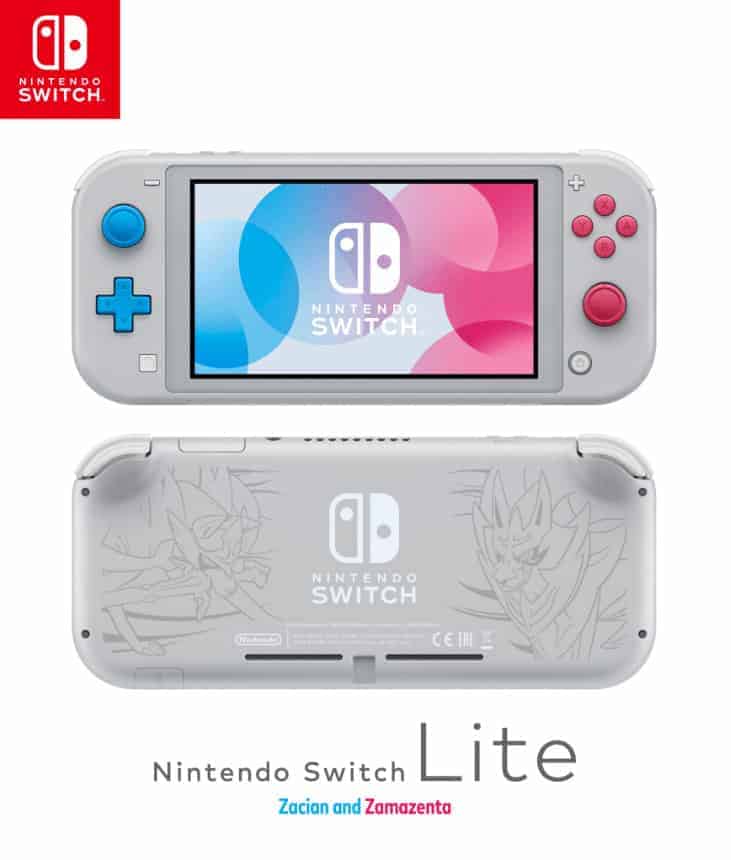 Final Words
It seems to me that the Nintendo Switch Lite is a great little console that will make playing Pokemon, Zelda, and all the other classic Nintendo titles possible on the go. While the Switch may have been designed to work both as a handheld and a static console, it always felt a little on the bulky side. This lighter, more slimline version should help to make these games portable once again. I know it will be on my Christmas list this year – Nintendo Switch Lite, I choose you!