noblechairs LEGEND gaming chair announced
A new contender for the throne...
Updated: Nov 10, 2022 12:03 pm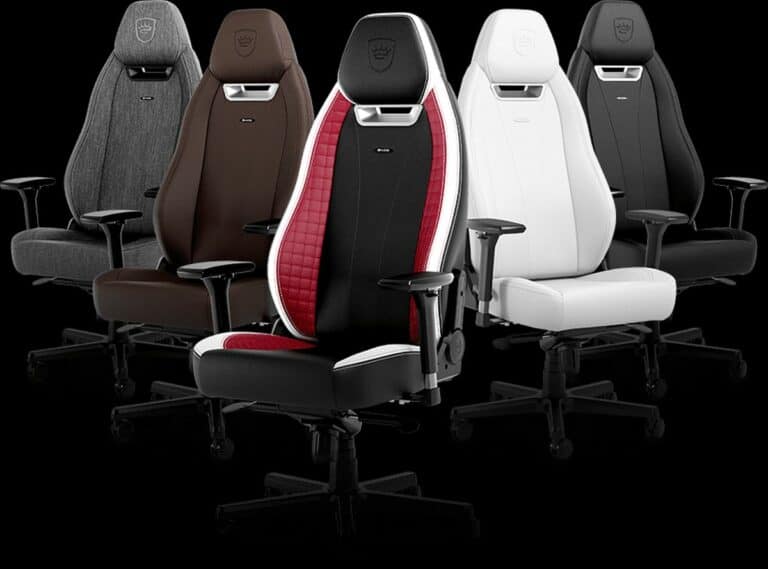 noblechairs have officially announced their next model of gaming chair, the LEGEND. the noblechairs LEGEND appears to take design cues from their other gaming chairs, like the noblechairs EPIC and nobles Chairs HERO.
Superlative naming conventions aside, noblechairs are among our favorite chair companies, having produced some of the best gaming chairs, a particular favorite of ours being the EPIC Copper Edition.
READ NOW: PSVR 2 release date & everything you need to know
Anyway, they've finally created a new one, and from the looks of it, this is going to be one spicy gaming chair.
noblechairs LEGEND gaming chair design and specs
According to noblechairs, they designed the LEGEND from feedback gathered from the community responses to their previous chairs.
This is particularly noticeable when you place the LEGEND in amongst the EPIC, HERO, and ICON, as you can see the shared traits start to become quite obvious.
The noblechairs LEGEND has a similar overall silhouette to their ICON chair and some of the improved ergonomics from the EPIC.
noblechairs LEGEND specs
New shape, inspired by the noblechairs line-up
Adjustable 4D armrests
Recline mechanism up to 125 degrees
Adjustable lumbar support and rocking mechanism
Supports up to 150 kg / 330 lbs
High-tech PU in black, white, and red that is easy to clean
While these aren't technically specifications, they are the closest we can get from the pre-embargo information we were given.
combining the positive aspects of previous products to create a superior follow-up is a design tactic we don't see nearly as often as we should in the gaming industry, with a lot of brands thinking that new is equal to innovative.
This often results in them dropping the ball on the fundamentals, so we appreciate noblechairs not trying to reinvent the wheel here. However, when it comes to aesthetics, they have been creative this time.
noblechairs LEGEND design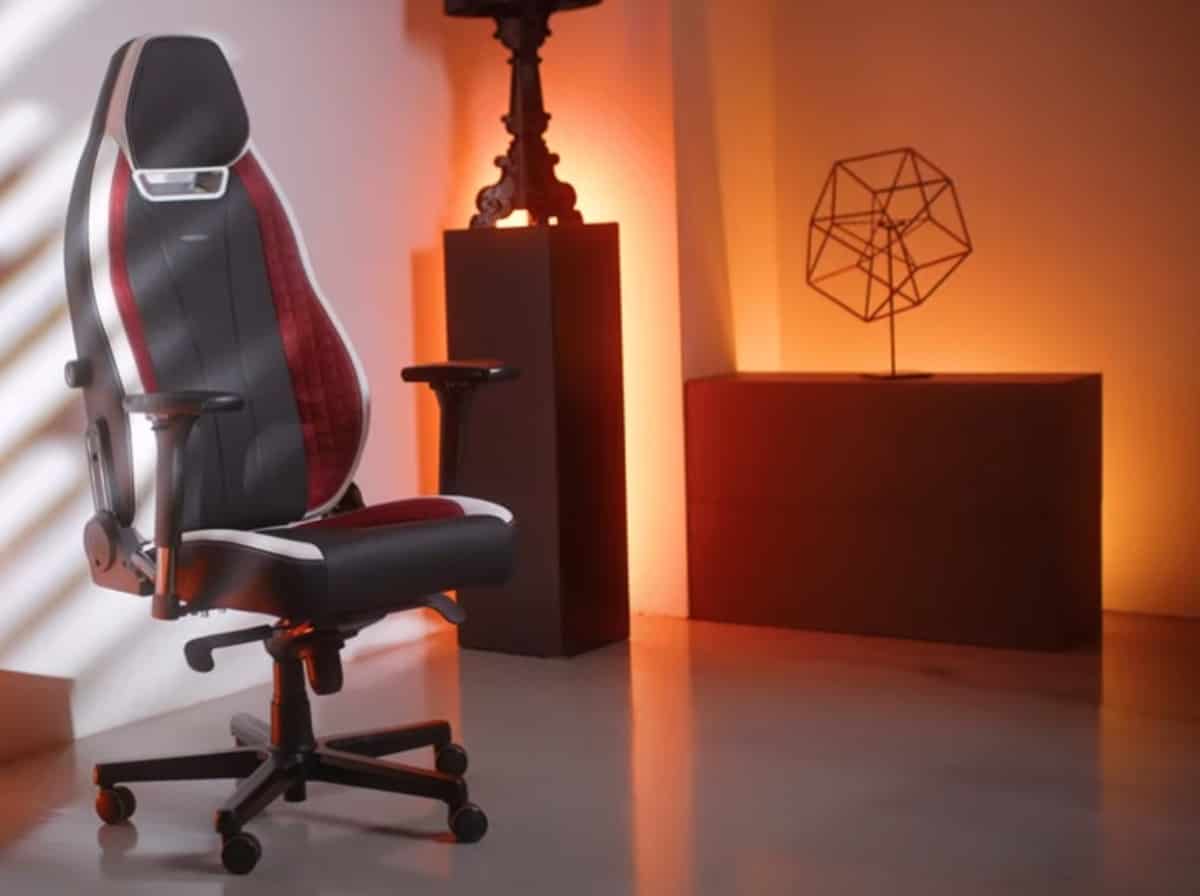 Here we see the noblechairs LEGEND in their new black/white/red colorway, which we think looks quite spiffy, maybe even a touch regal, but maybe the company name is fooling us there.
noblechairs LEGEND price
Luckily, noblechairs has straight-up given us a pricing list, which is uncharacteristically helpful for a gaming company. Pricing is as follows:
Black Edition, Java Edition & Black/White/Red – £459.95/539,90€/$689/$949 AUD
White Edition – £449.99/519,90€/$669/$899 AUD
TX Series – £419.99/489,90€/$639/$849 AUD
---