Scorpion gaming chair: The most insane gaming chair out there
Forget your gaming chairs, you need a Scorpion Gaming Cockpit
Updated: Mar 17, 2022 11:15 am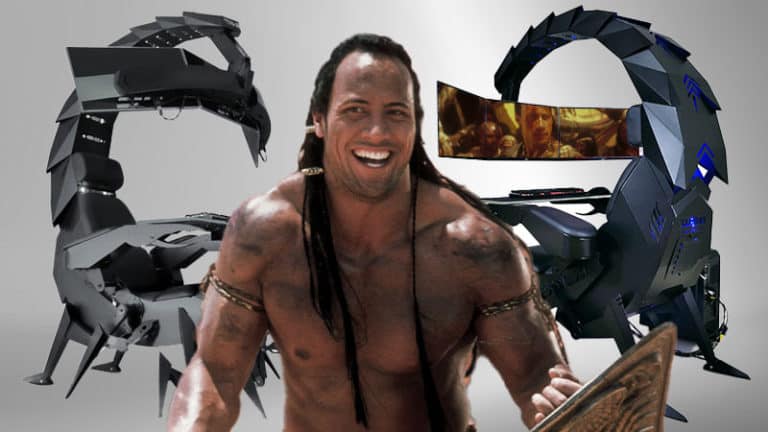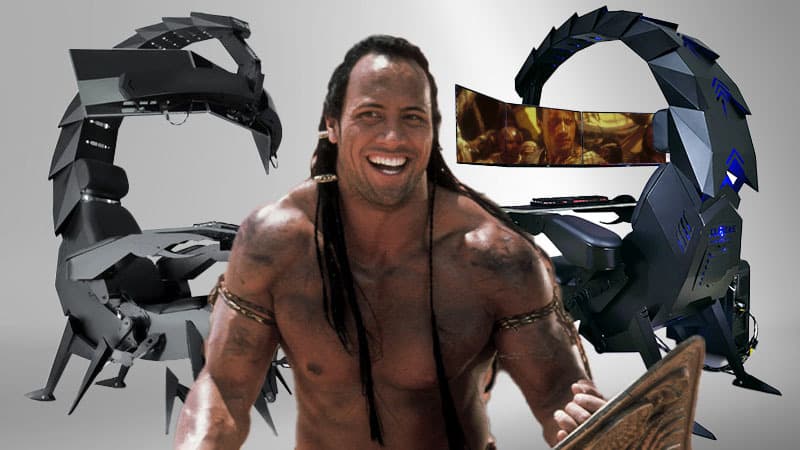 The Scorpion gaming chair might be the most wild piece of gaming kit we've seen. We're no stranger to premium seating options here at WePC, we've reviewed some of the best gaming chairs out there over the years. We have been impressed by the likes of Secretlab, noblechairs, and DXRacer. But the Scorpion gaming chair truly takes it to another level.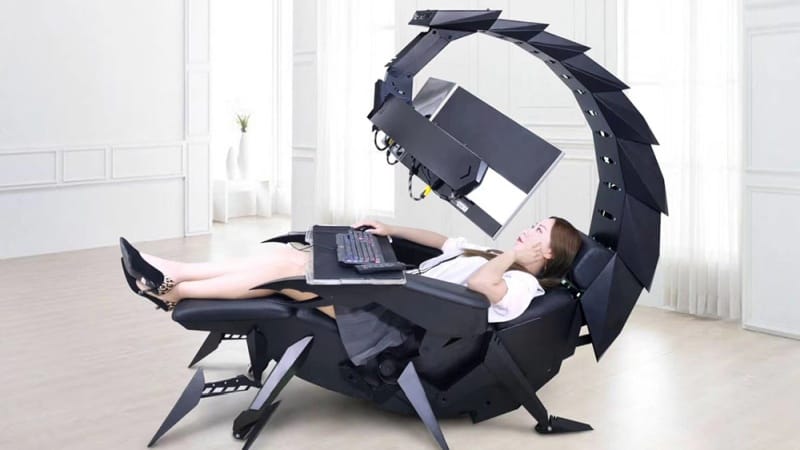 The Scorpion gaming chair may look like a movie prop straight out of The Matrix, but we assure you, it's very real. Manufactured by Cluvens, a Los Angeles-based company, The Scorpion gaming chair, billed by Cluvens as the 'Scorpion Computer Cockpit' is the most indulgent and over-designed chair out there. Some might call it garish or ugly, but we absolutely love it. The unapologetic design screams 'gamer' and it's specs and adjustability outplay every other gaming chair out there. Unsurprisingly, all this commands a fairly eye-watering price tag.
Scorpion gaming chair price
If like us, you secretely covet this monstrosity of excess, then you'll have to ready your wallet and prepare to pay through the nose for it. Available directly through the Cluvens website, the scorpion gaming chair will run you a cool $4399.00 for the three-monitor variant, and $4699.00 for the five-monitor variant. If you can stomach these prices you could have this behemouth in your living room in four to six weeks.
Scorpion gaming chair specs
A spec list for a gaming chair may seem a little excessive, but with this much technology, complexity, and capability, there's a lot to go through.
Dimensions: Length: 65″(165 cm) x Width: 47.25″(108 cm) x Height: 82″(208 cm)
Material: High-carbon powder coated steel (frame), PU leather (seat)
Monitor compatibility: supports 21" – 29" triple monitors or 19" – 49" single monitors.
VESA Mount: 75mm and 100mm supported
Max load: 276lbs/124kg
Net weight: 265lbs/120kg
Lighting: 16-color RGB LED strips
Adjustment system: 6x high-thrust linear electric cylinders
Seating options: 6x levels of recline, for both chair and monitor mounts.
Luckily, this absolute unit comes mostly assembled, you need only attach the legs and plug it in. Well, providing you can move the massive crate it ships in. We'll try our absolute hardest to get hold of one of these for review, It'll make quite a conversion piece here in the WePC office.
---