As part of its Q2 2020 financial results released yesterday, AMD has issued updated versions of its roadmap slides highlighting what's in store for team red in the years ahead.
Although, there aren't any major delays to report or significant rejigs to what we already know from the slides released back in March, the new slides reveal that AMD plans to pivot the overwhelming majority of its CPU and GPU products to the 5nm process node by 2022, or at least the slides appear to indicate 2022.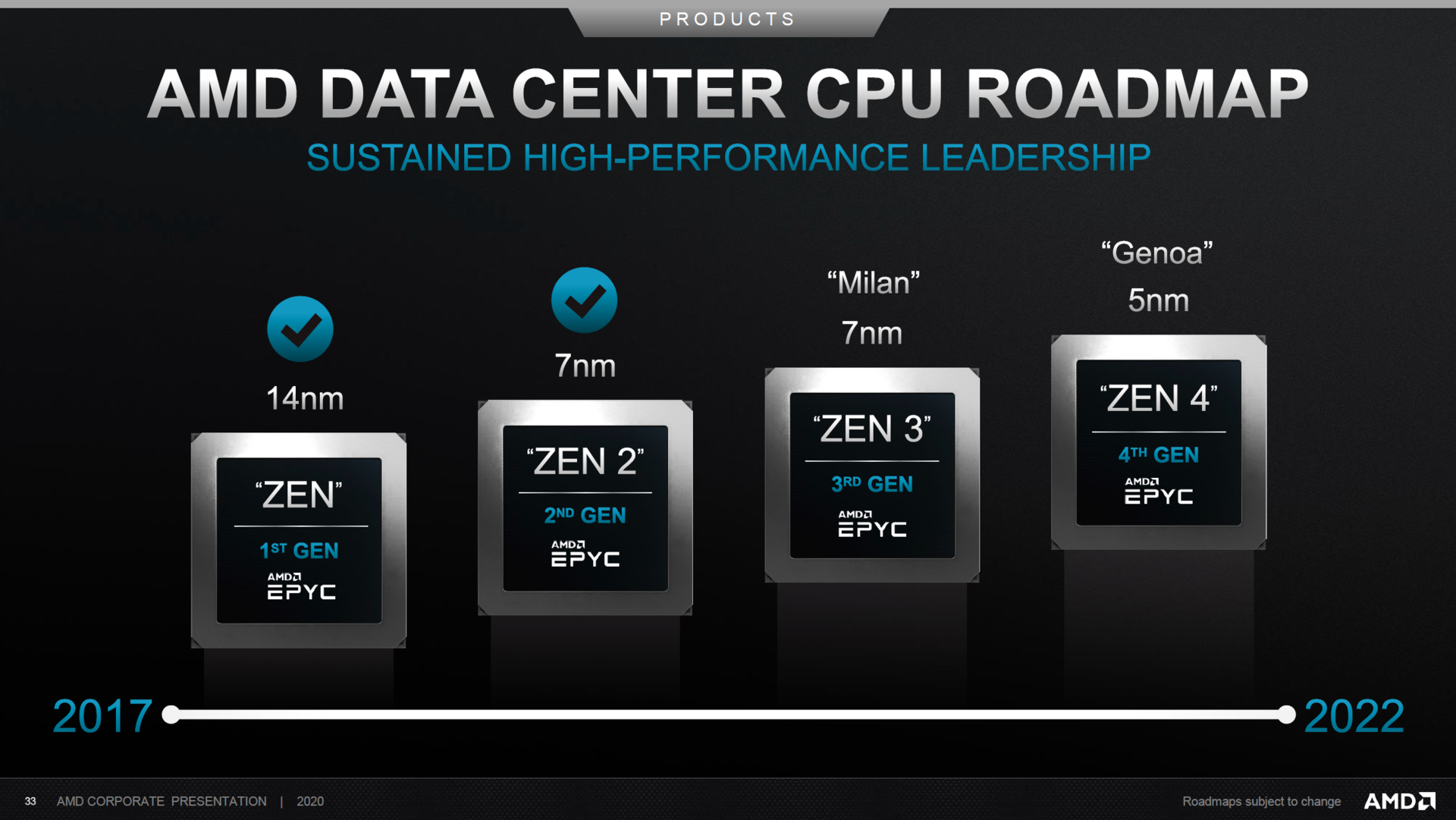 On the Data Center CPU front, AMD is aiming to launch its 4th Gen Zen 4 Genoa 5nm EPYC CPUs by 2022. These will be preceded by the Zen 3 Milan 7nm EPYC chips, as AMD revealed previously. The shift is likely to equate to a significant performance boost for the Genoa chips, bolstering AMD's share of the server market further.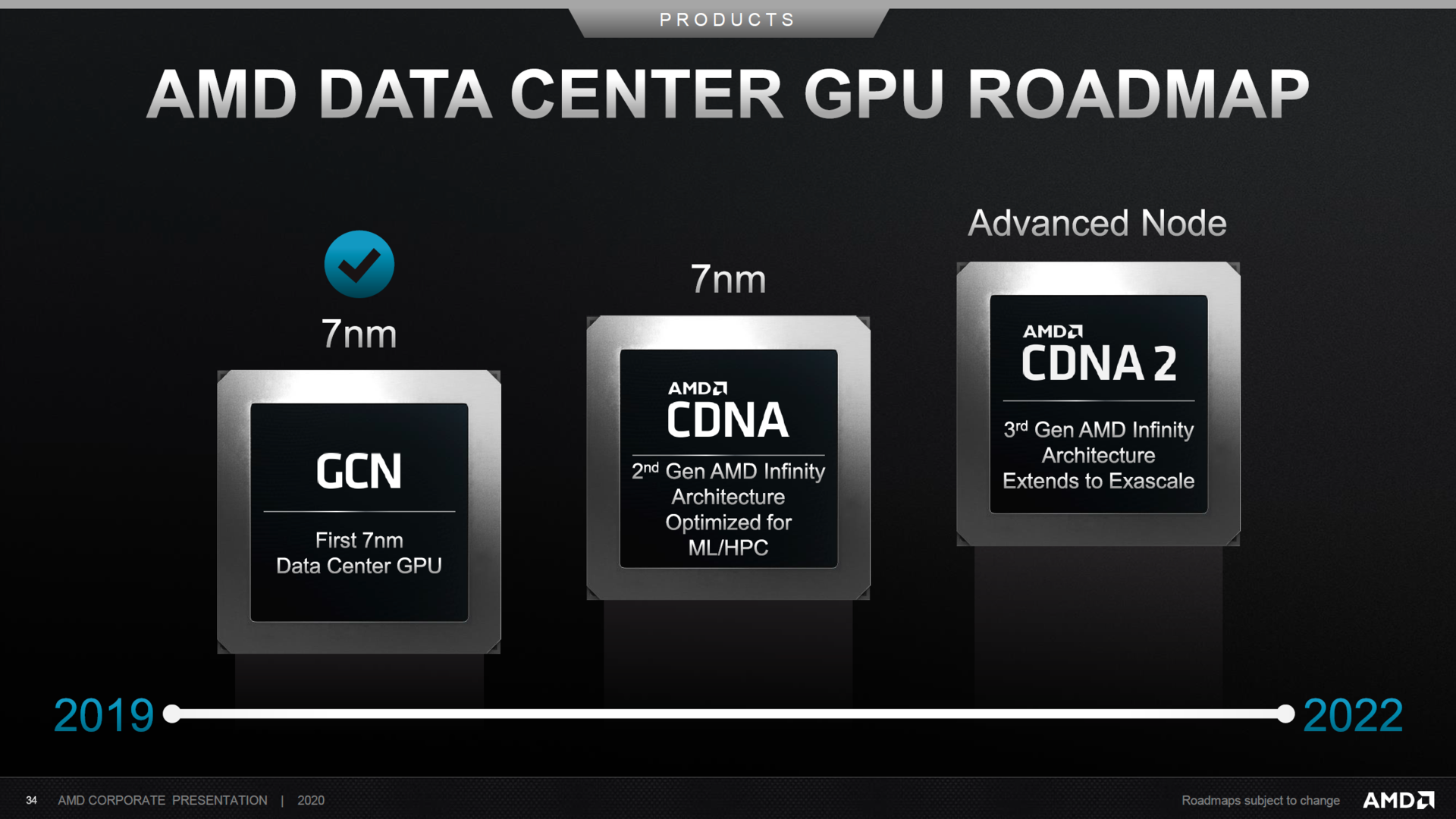 Shifting to compute-focused Data Center GPU architectures, the slides reveal AMD plans to launch CDNA 2 GPUs that extend the Infinity Architecture to exascale by 2022. The slides note an 'advanced node,' which presumably refers to 5nm. The 7nm CDNA GPUs are still on track for this year.
Moving to consumer-focused CPUs, Zen 3 Vermeer will launch later this year as intended as Ryzen 4000 desktops chips, but AMD stopped short of detailing its plans beyond that, notably for 5nm Ryzen CPUs. That's not to say we won't see these next year, but AMD is keeping quiet for the time being.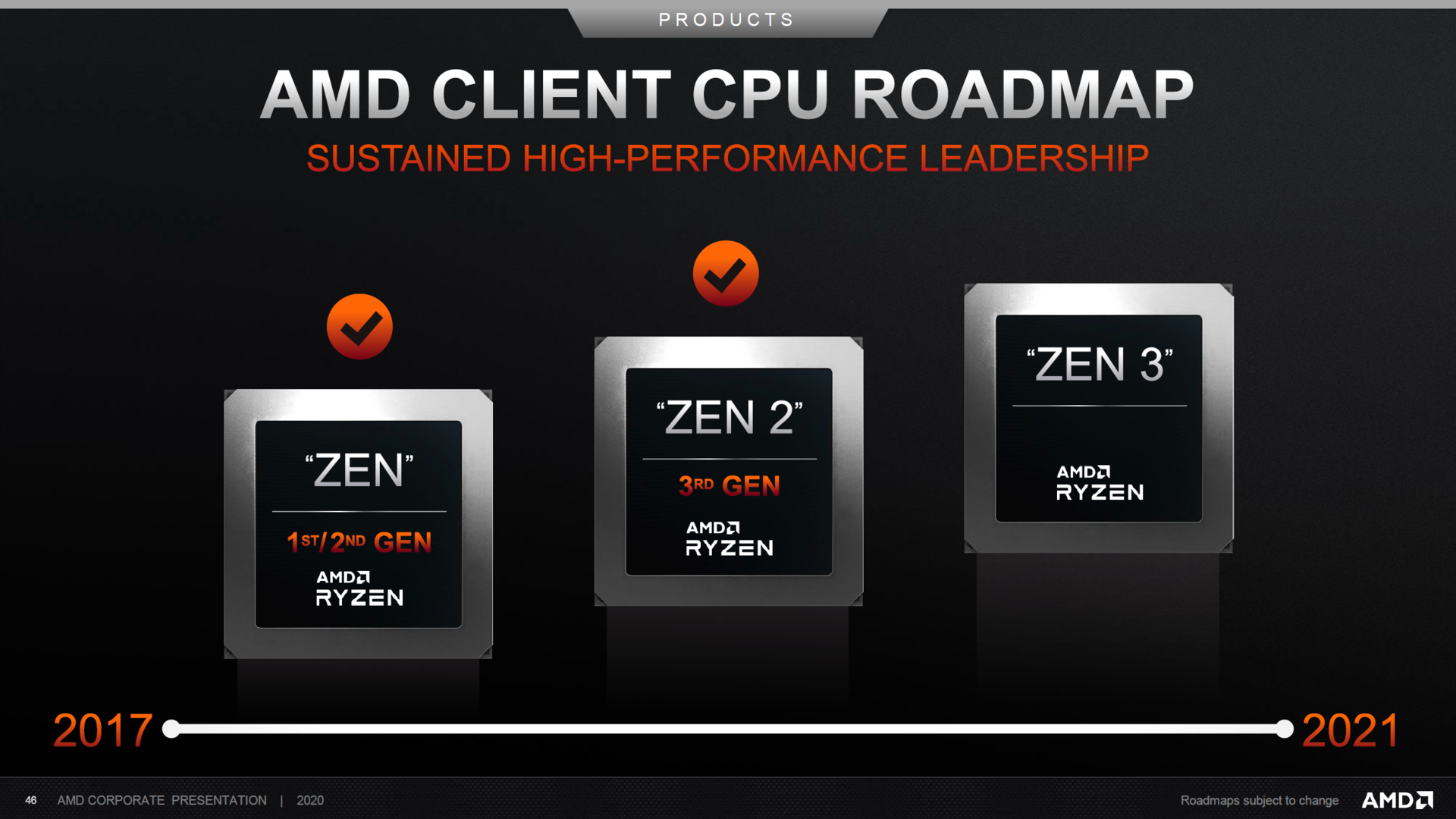 As for customer-focused gaming GPUs, 7nm RDNA 2 'Big Navi' cards are still on track for release later this year. AMD confirmed that RDNA 3 GPUs, built on an 'advanced node,' are on track to hit shelves before 2022. It's unclear why AMD opted to use 'advanced node' rather than specify 5nm.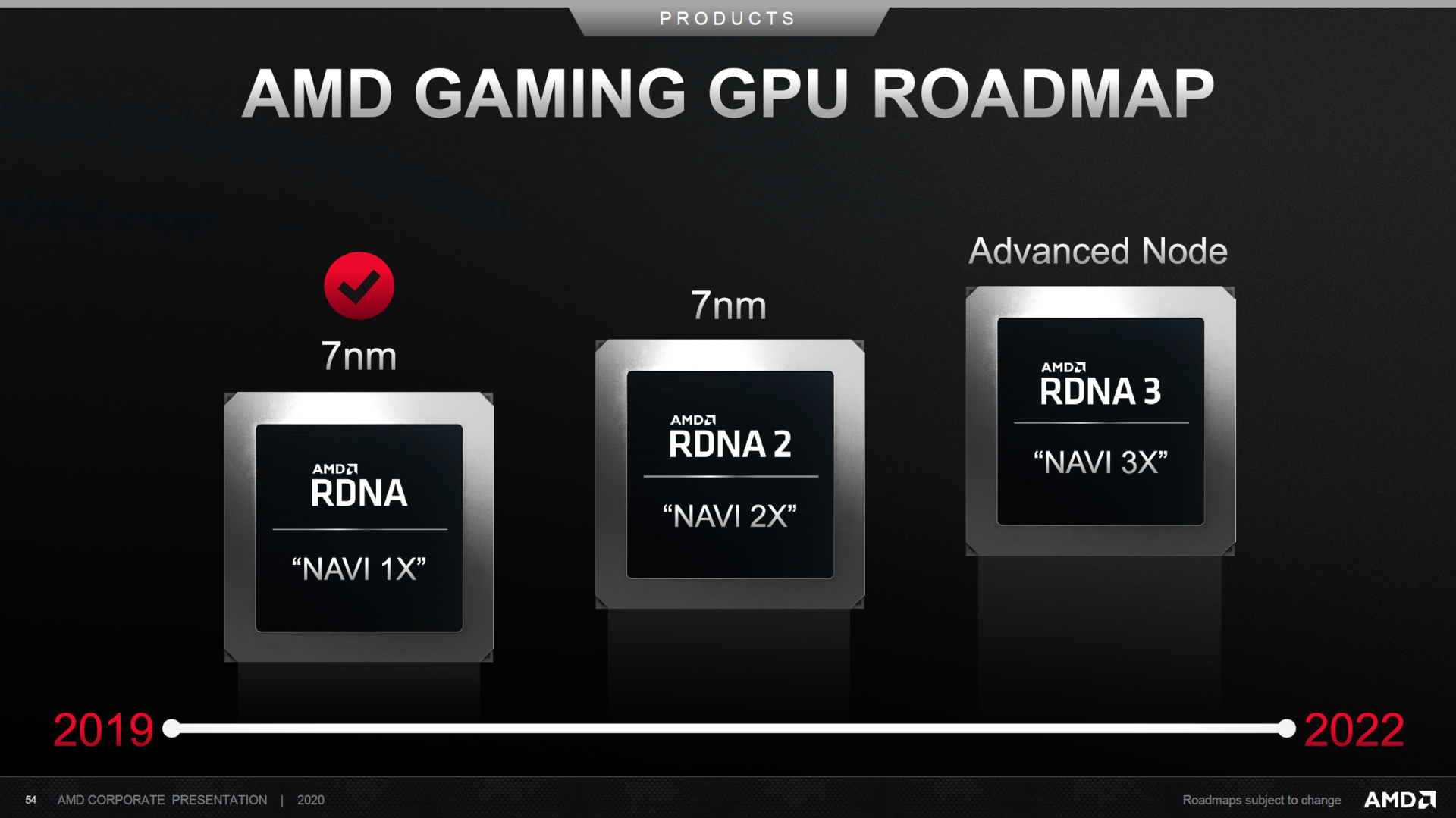 The slides' nature and format mean we don't have precise launch windows other than vague placements on a yearly timeline that leaves a lot open to interpretation. It's difficult to determine precisely when AMD plans to bring these new 5nm GPUs and CPUs to market with any certainty.
Nevertheless, the roadmap stands as a form of soft announcement for 5nm Zen 4 CPUs and 'advanced node' RDNA 3 GPUs.
If you're in the market for an AMD GPU you can buy today, check out our guide from the best options from their current lineup.