Best Prebuilt Gaming PC Under $800 – Top 5 Desktops 2018
This 2018, prebuilt gaming PCs are becoming more practical with the continuous GPU and RAM price increase. In fact, you can get better performance (and possibly more room for upgrades in the future) compared to building it yourself for the same price.
That said, we took the initiative and come up with a list that allows you to play most AAA games at 1080p with an average of 60FPS. The list we have below is what we consider the best you could get for the price of $800.
It might come as a surprise but our last contender, the iBUYPOWER N27W7044GRXV2, is actually our personal choice. We have explained the reasons below but it's mainly because of the CPU and the motherboard.
Check the list below for a detailed breakdown and comparison of specs.
Breakdown of Top 5 Best Prebuilt Gaming PC Under $800 of 2018
#1
2018 Newest Flagship Dell Inspiron 5675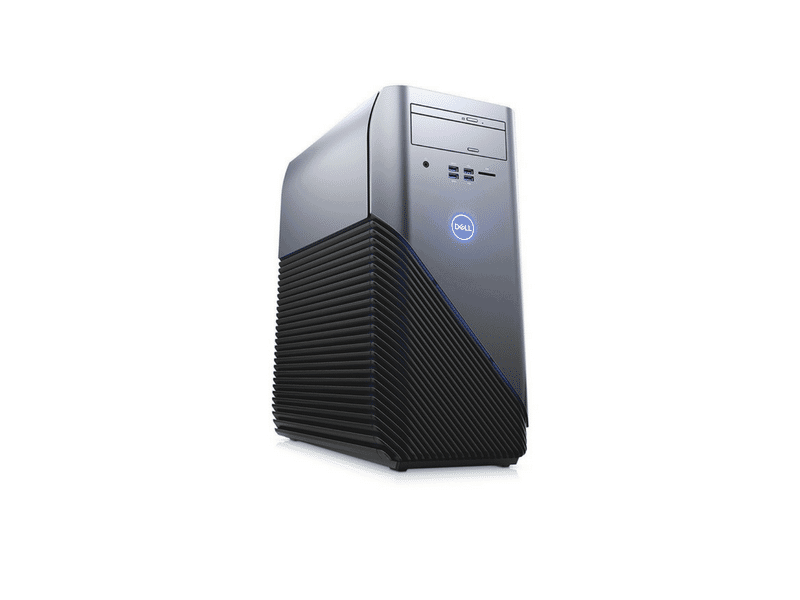 TECH SPECS
CPU

AMD Ryzen 5 1400 3.4GHz

GPU

AMD Radeon RX 570 4GB

Ram

8GB DDR4

Storage Space

1TB HDD + 128GB SSD
PROS
Has a 128GB SSD for faster boot and loading times
Utilizes the AMD Radeon RX 570 graphics card
Runs AMD's latest Ryzen 5 series processors
Has a DVD Drive
Comes with a card reader
VR Ready
CONS
The entire case and build is large
The first one we have on the list is the 2018 Newest Flagship Dell Inspiron 5675. It's the fact that there are so many pros we could find that renders it as the best-prebuilt gaming PC 2018.
Unlike other prebuilt gaming PCs you could find in this price range, this has a 128GB SSD that allows the system to boot and load faster. This is very similar to this $800 gaming PC build here - which also has a 128GB SSD.
Pairing it with an RX 570 graphics card is what makes it a great choice. It may not be as fast as the GTX 1060 graphics card but it's faster than the GTX 1050 Ti without a doubt. Games you could find today can be run at 1080p resolution with an FPS count of not lower than 60.
AMD's Ryzen 5 series is a 4 core/8 thread CPU. This is a powerful CPU to date and able to do insane processing speeds. You also have a DVD drive just in case you need it for boot problems and whatnot. To top that off, it has a card reader if you fancy photography and such.
The only problem I have with the build is its bulky case. If performance is what you want, you can get this - just be sure you have enough space to place it on!
Things to Keep in Mind Before Buying a Prebuilt Gaming PC
If you only have $800 to spare for the best prebuilt gaming PC in 2018, make sure you look at the things that matter to you. Here are a few you need to look at:
The processor is what handles every data-processing task you do on your computer. There are CPU-dependent games as well as GPU-dependent games. Know the types of games you play and see which criteria they fall under.
Go with Intel's Core i5-8400 if you want to invest solely for gaming purposes. This is the best processor for gaming in the market.
The graphics card is what's responsible for rendering 3D images and the game's general graphics detail.
If your main concern is about graphics quality, a prebuilt gaming PC that's equipped with an RX 580 is what you need. It's better than GTX 1050 Ti and GTX 1060 (3GB) in terms of processing graphics quality.
Choosing the right amount of RAM plays an integral role when it comes to quality gaming experience. If you want to do more than gaming alone, say you want to stream at the same time, then it will surely benefit if you get more than 8GB of RAM.
However, as long as the contenders on our list are concerned, they should all be capable of delivering the speeds required to keep your games from lagging or stuttering.
Depending on how many games you want to have installed will be the type of storage you should get. Since all of the prebuilt gaming PCs on list have 1TB of space to spare, storage shouldn't be a problem.
However, choosing to spend a little more to get an SSD will surely do wonders. The fact that SSDs are able to significantly increase boot and loading times is what makes them such a worthy investment to make.
For the price of $800, it's likely that you will opt for an upgrade in the near future. The list we have should give you a lot of options for upgrade.
It all boils down to which upgrades you are comfortable going with first and so on. Use this as a basis when choosing among the options to make the right selection.
The right selection among the list boils down to which setup you are comfortable with. Furthermore, this should also be in line with which upgrades you want to do first.
There's no one-size-fits-all best prebuilt gaming PC in 2018. No matter the case, there are no wrong answers as well
If you are having problems choosing among the top picks, let us know in the comments and we'll be happy to help you out.