Halo Infinite Split Screen – Is it available and how does it work?
Want to get stuck into Halo Infinite the old fashioned way? Find out if the option is even available
Updated: Nov 30, 2021 3:12 pm
The multiplayer portion of any Halo game has been a main staple in gamers' lives ever since the franchise launched in 2001 and with Halo Infinite, this is more prevalent than ever due to its free-to-play nature.
While most of the kids these days play exclusively online multiplayer whether that be in Halo Infinite or any other title with that functionality, there was, once upon a time, only one way in which you could do so – via split screen.
For you split screen veterans or those who want to get some Halo Infinite action going with your pals in your own home, we're going to be detailing if the game even has split screen options as well as any applicable modes relating to this.
Secretlab gaming chairs now featuring heavy discount for Black Friday

Up to $150 Off
Secretlab Gaming Chair Deals – US
*Prices are subject to change. WePC is reader-supported. When you buy through links on our site, we may earn an affiliate commission.
Learn more
Is there split screen in Halo Infinite?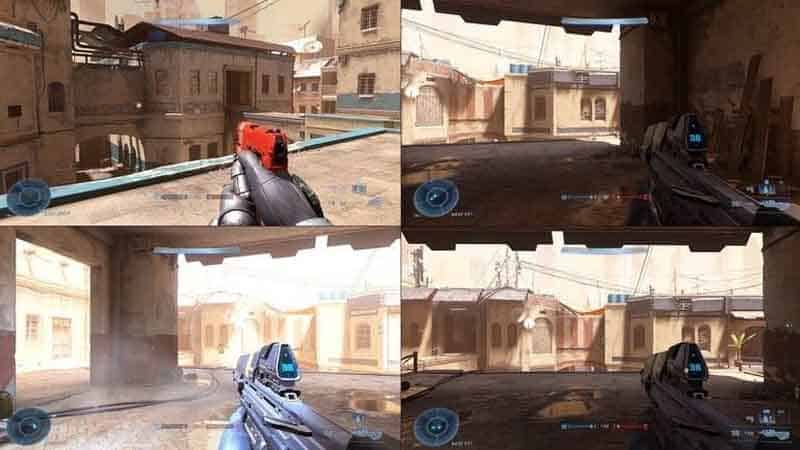 The short answer is yes, 343 has decided to throw you old dogs a bone by putting split screen in Halo Infinite. This means that instead of shouting at your friends online for not getting that vital kill you can do it in person instead! What a fantastic time to be alive.
However, there are some limitations. Currently, only Xbox users can utilize the split screen feature but 343 has stated that this will be added to PC at a later date in a 2022 update to the game.
But what modes can you do split screen in? Let's get into it
What modes have split screen in Halo Infinite?
As only the multiplayer mode of Halo Infinite is out in the wild, we can only be absolutely certain that this mode has split screen functionality. However, if any of the other Halo games are anything to go by, split screen will be available in the campaign also.
The reason we think this is because the co-op campaign experience has been a real main staple in the franchise so leaving out split screen as an option for this would be a huge misstep in our eyes and would leave a huge number of players wanting. Even with online co-op functionally, a lot of players like to get their fellow Spartans round and do a little couch multiplayer.
How to play split screen in Halo Infinite multiplayer
If you want to get some split screen action going in Halo Infinite multiplayer, follow the upcoming steps and you'll be there in no time.
Open up the multiplayer mode for Halo Infinite
Turn on and sync a second controller
Press the menu button on the second controller
Select your Xbox user
You should now be able to play split screen in your next multiplayer match
---