How to unlock the flaming helmet in Halo Infinite
Get yourself a fan-favorite Halo cosmetic with this quick guide
Updated: Nov 30, 2021 3:11 pm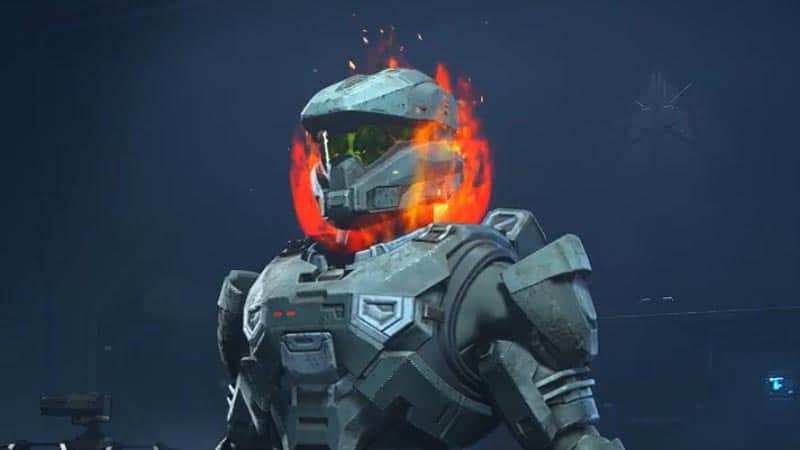 Surprise! As the Xbox 20th anniversary event was drawing to a close, 343 popped in to say a quick hello and drop the Halo Infinite multiplayer early for eagerly awaiting fans. While this wasn't particularly shocking for those who were following leaks circling around the web, for unsuspecting admirers, it was a welcomed bombshell.
With Halo Infinite multiplayer, 343 has taken a similar approach to that of the Master Chief collection, utilizing the 'battle pass' feature for cosmetic items, allowing players to unlock a bunch of gear that can be interchanged through Spartan customization.
One fan-favorite cosmetic is making a return. The once almost impossible to acquire flaming helmet will be making a return in Halo Infinite for all to enjoy. But, how will you secure it for your Spartan? Well, we're going to get into that right now so you can be the envy of your fellow comrades once again.
How to unlock the flaming helmet in Halo Infinite multiplayer
Now, if you want to get your hands on that once elusive flaming helmet in Halo Infinite, it's going to be a whole lot easier than being a Bungie employee. Instead of making it nigh on impossible, instead, 343 has opted for a different approach and you'll be seeing a lot of flaming heads when jumping into various multiplayer maps.
To unlock the flaming helmet in Halo Infinite, you're going to need to play the game right off the bat and put your hand in your pocket as it is available in the Season 1 Heroes of Reach Premium Battle Pass. Yes, that's right, you'll have to purchase the 'premium' version of the Season 1 battle pass in which costs $10. Once purchasing, you'll have to level up to the lofty heights of 97, and you'll unlock the flaming helmet ready for applying to whatever base armor you select for your Spartan.
And that's all there is to it, a combination of a bit of cash and a whole lot of online matches and you'll have the flaming helmet in your collection!
---