How to unlock Yoroi Samurai armor in Halo Infinite
Be the envy of both friends and enemies by unlocking this Halo Infinite samurai armor
Updated: Nov 30, 2021 3:11 pm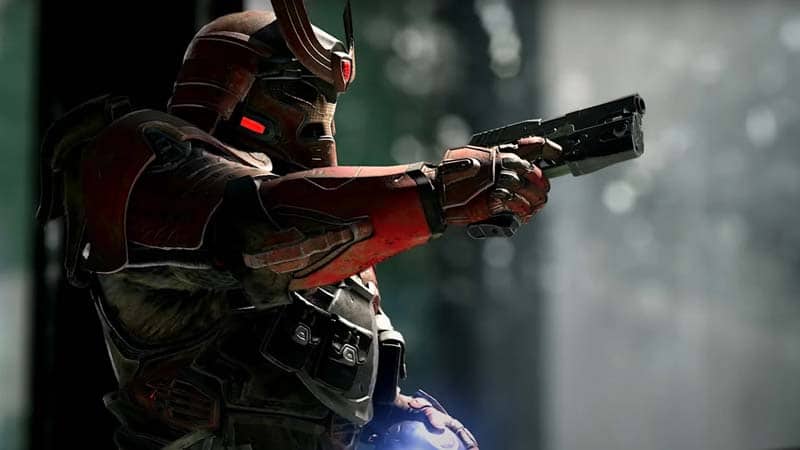 The multiplayer portion of Halo Infinite brings with it the continuation of a wide array of cosmetics seen in the Master Chief collection as well as a whole host of new customization options to personalize your in-game Spartan. While you're able to secure yourself the fan-favorite flaming helmet as well as some exclusive 20th anniversary rewards, there are some new twists on old classics that both new and returning players will enjoy.
One such cosmetic set is the Yoroi Samurai armor which is a new take on the classic Hayabusa set but even more mean-looking. Naturally, fans of both the game and the franchise as a whole will be wanting to don this set but how do you add it to your collection? Let's get into what you need to do.
How to unlock Yoroi Samurai armor in Halo Infinite
If you want to secure yourself that quite frankly glorious Yoroi Samurai armor in Halo Infinite, you'll have to keep tabs on all the Halo Infinite news as sadly, it's tied to a limited-time in-game event.
These in-game events are called 'Fractures' and will be live one week a month with special rewards tied to each. If you want the Yoroi Samurai armor reward specifically, you'll have to take part of the Fracture: Tenrai that's in Season One of Halo Infinite multiplayer.
Upon jumping into the Fracture: Tenrai event, you'll have to progress through an 'Event Pass' which has various rewards including the Yoroi Samurai armor set.
Luckily, as each Halo Infinite multiplayer season will last three months, this means you'll have three separate chances of acquiring the Yoroi Samurai armor set. The first of these will be starting on November 23rd which is pretty much one week after the surprise early launch of the multiplayer aspect of the game.
To make sure you don't miss out, we recommend jumping into the first 'Fracture' event so that you can be sure you won't forget and end up being green with envy come the time Season Two goes live.
In addition to the free Yoroi Samurai armor that can be obtained from leveling the Event Pass, there will also be Yoroi Samurai-themed items available for purchase in the store.
---