Diablo 4 open beta queued for login – wait times and errors
Updated: Mar 24, 2023 4:00 pm
The Diablo 4 open beta is here for everyone – but it's once again brought with it Diablo 4 queued for login trouble and long wait times for would-be players.
Many fans have waited years and years for the next mainline instalment in the behemoth dungeon crawler series, and it's a shame to be greeted by queue times. However, we've all seen this movie before, and the Diablo team was certainly prepared for this given the huge surge in traffic the beta was going to bring.
But here we are again, trying to explain away these Diablo 4 queued for login errors. What exactly is causing it? Is it too many players? Almost certainly. Is it anything more sinister? Probably not. Here's what we know so far as the open beta begins in earnest.
If you're experiencing trouble then you can look at known problems already logged with Blizzard: PC players go here, and console player here.
Diablo 4 beta queues – wait times
We knew they'd come but they really are already here. It looks like those who have tried their luck early – like me – have found themselves already being funnelled into queues. Despite trying to join ahead of the start time. Time will tell if this then translates into huge queues when trying to get back in after being booted or dropped connection. Either way, the best remedy for this is going to be waiting – you just gotta wait it out unfortunately.
Where as the early access open betas queued for login error messages was a little frustrating – Blizzard and Battle.net will have largely known the capacity that the servers could hold, and will have also known many codes have been generated per platform and granted out to players – this one was always going to be different. Being open to everyone means the number of players trying to get in is unknown and likely Very Massive. And it's our guess that if you're seeing this error or wait screen then it probably is down to the usual problem of player capacity.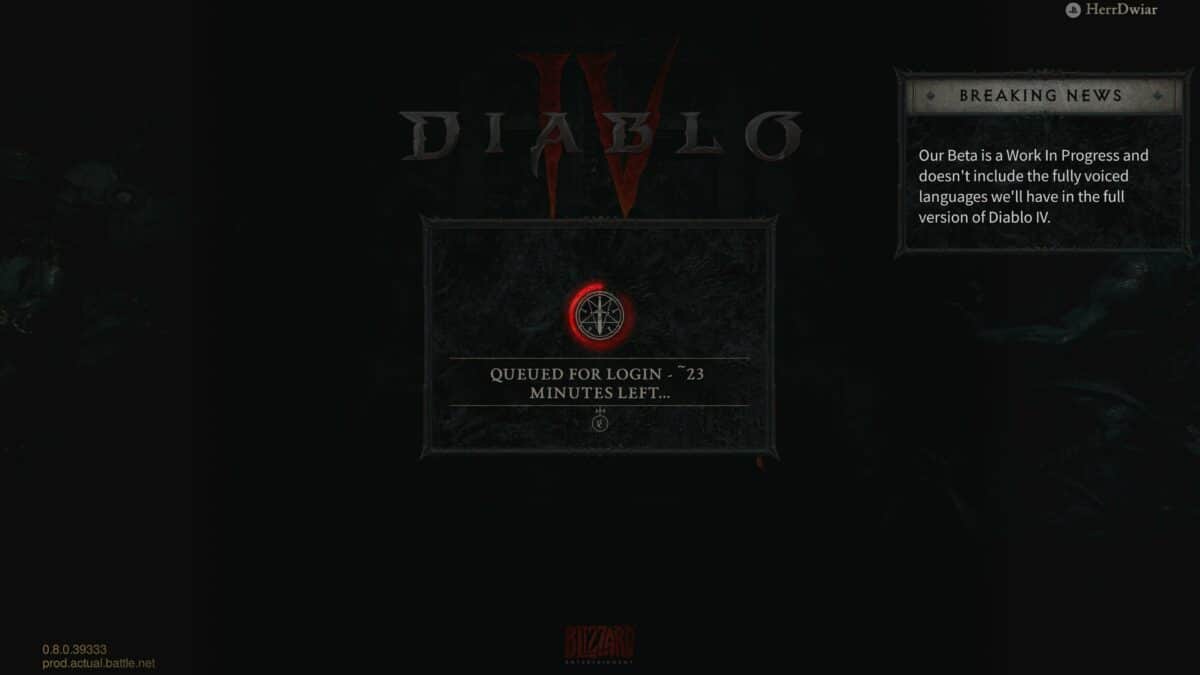 For what it's worth, at least, it does seem that the waiting times you see on screen are pretty genuine – i.e. it's not one which maintains a falsely high number, or doesn't go down as quickly as Actual Time itself. And the only thing you can do is wait.
Diablo 4 beta queued for login – error codes
It looks like the specific error code '300202' is the marker of a problem; particularly in terms of getting booted out of the game and back into a queue. This is what some of us at WePC, and our sister site VideoGamer have already experienced; first a network error popup (shown below), and then, a moment later, a specified code.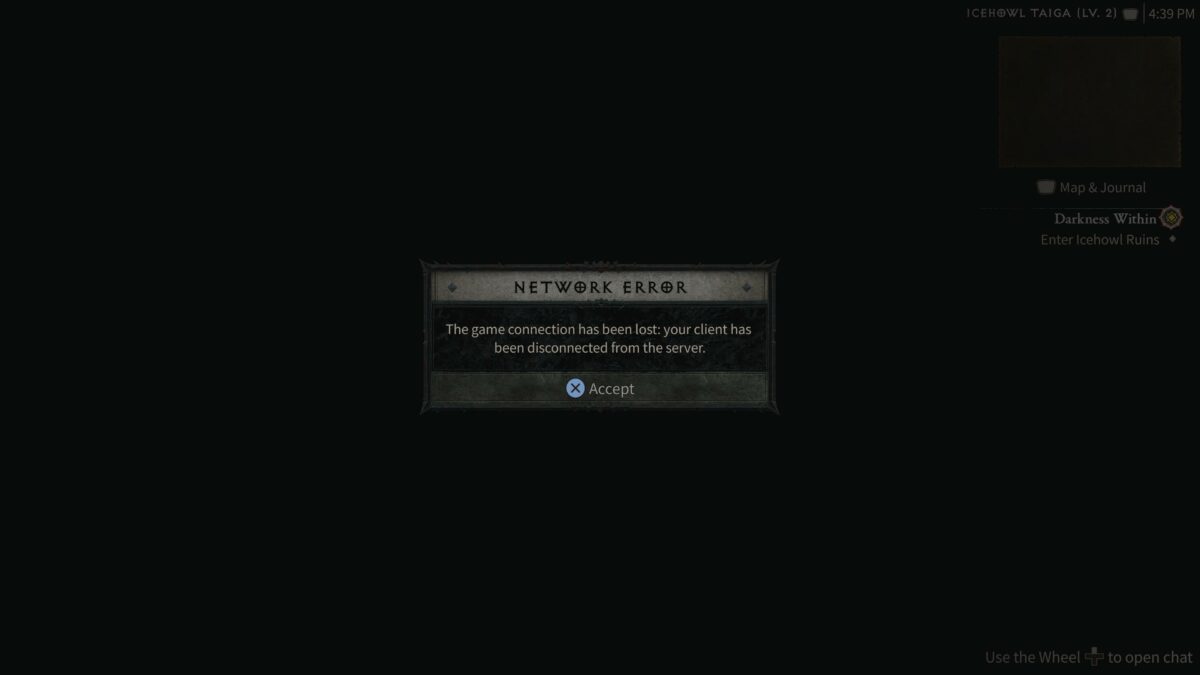 We'll know more on this specific code and how to bust it – or, more likely, how long you might have to just wait it out – as we continue to investigate this open beta windows. More on this as we get it; but until then waiting it out is your best and only course of action. I hope you brought drinks and sandwiches.
Remember if you want to try your luck at getting into the Diablo 4 Early Access beta, you'll need to snag a Diablo 4 pre-order. Then you can join the queues, but hopefully go after those Diablo 4 open beta rewards too.
---