*LATEST* Nothing Phone 1 pre order & price details
How to pre order Nothing Phone (1)
Updated: Aug 1, 2022 5:51 pm
The Nothing Phone (1) pre order is now over! There was some initial confusion about how to buy a Nothing Phone 1, due to the original invite-only system that the company had set up, though the company then rolled out a more conventional pre order model. Pre orders did however end at midnight on July 20, 2022, but you can still buy the phone at the official launch.
*LATEST* Nothing Phone 1 pre order pass holder issues
Nothing offered to consumers who purchased it a $20 / €20 Nothing Phone (1) pre order pass ahead of the launch, to guarantee purchasers a phone in the color of their choice, which would be sent out to them on the Nothing Phone (1) release date.
Unfortunately, it appears there was some sort of problem with this system, as anyone who placed an order upon the launch of the device was sold their units, with seemingly no preference given to pre order passholders. This meant that the units in the various handset colors sold out before the passholders could get them, leading to furious posts by some on Reddit, like the one below.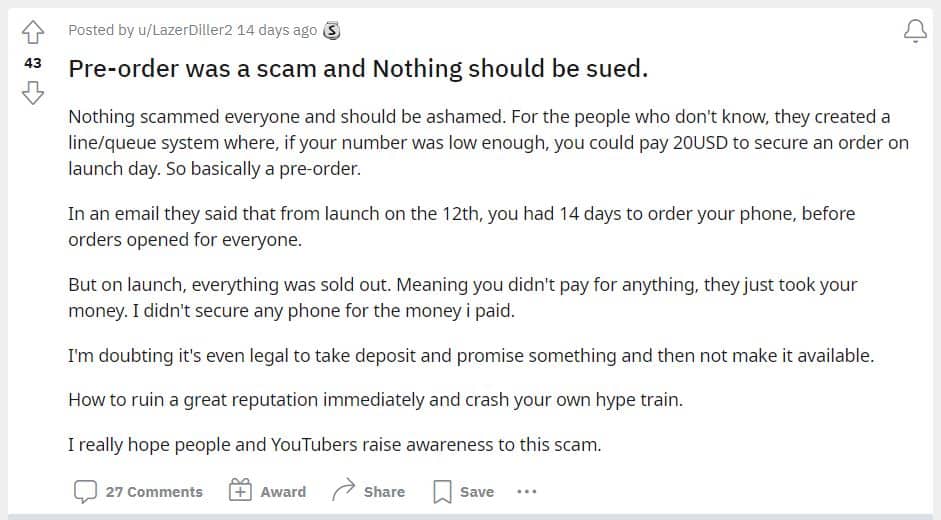 As of July 26th, 2022 the Vice President of Nothing India stated they were working hard 'to deliver most orders by this weekend' and that those looking for the white-colored handset should hopefully get theirs before August 3rd, 2022 (see the tweet below).
What is the Nothing Phone (1)?
The London-based tech company Nothing is bringing their unique semi-transparent smartphone to market. The Nothing Phone is the start-up brand's first smartphone and has had significant interest. Until now the brand were best known for their Nothing Ear (1) earbuds, which had the same transparent case design.
Nothing Phone 1 USA availability
Unfortunately, the Nothing Phone (1) is not available to buy in the USA, or any other North American market. The current launch is limited to Europe and Asia, though we imagine if the device proves successful, future launches will take place in the US, Canada, Mexico, and other countries that missed out this time.
Nothing Phone 1 pre order date
The Nothing Phone (1) pre order went live on 12th July, 2022.
As confirmed in a tweet by the Vice President and General Manager of Nothing, Manu Sharma, you were able to pre order the Nothing Phone 1 until midnight on the 20th July, 2022 – right before the official Nothing Phone 1 release date. Though this has obviously now passed.
Do I need a Nothing Phone 1 pre order invite?
Originally, Nothing had an invite-only pre-order system for the Nothing Phone (1). Those who received an invitation could sign up to a waiting list via a somewhat confusing referral system. Thankfully though, Nothing scrapped this system, so you could just pre order the Nothing Phone 1 like you normally would from a range of different retailers (see below).
Where can I pre order Nothing Phone (1)?
An invitation is no longer needed to pre order the Nothing Phone (1), which could be bought at the following retailers (note though that if you pre ordered from the Nothing website, it will ship out a day late, due to stock shortages):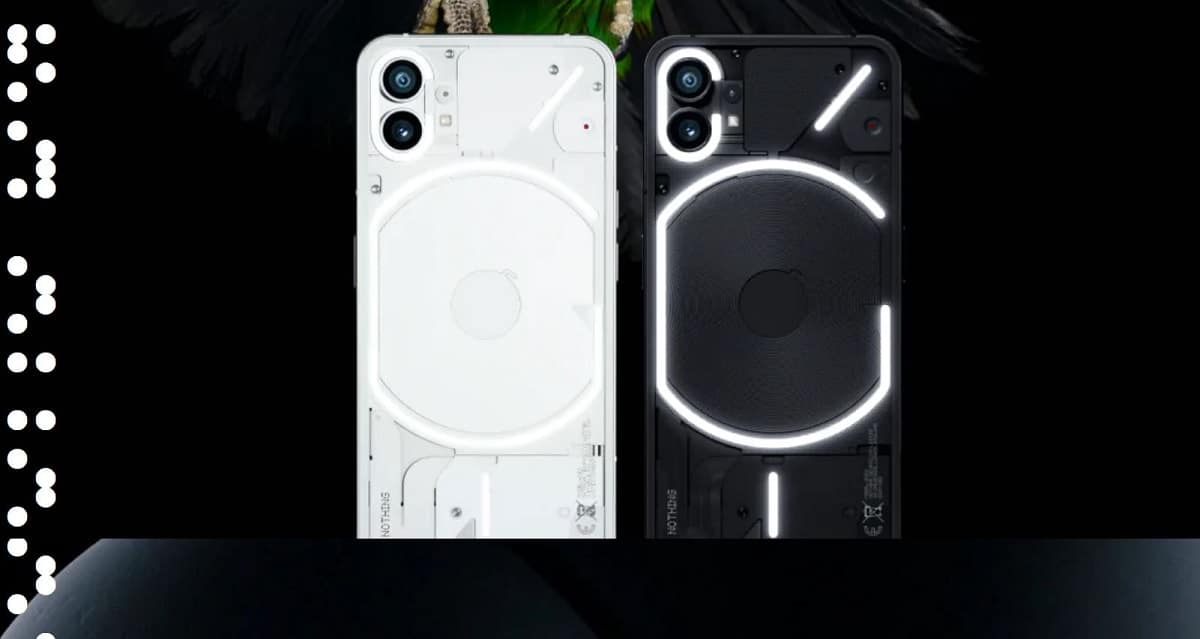 Nothing Phone pre order price
There are various different spec versions of the Nothing Phone (1), each with their own MSRP depending on the model you go with. The pre order price for each model is the same as the standard MSRP will be on release – there is no discount.
Nothing Phone release date
After months of teasing, we were finally treated to an official Nothing Phone release date. The Nothing Phone (1) launched on 12th July, 2022, but the official Nothing Phone release date (when you can actually buy the phone) is 21st July, 2022.
For those who secured a Nothing Phone pre order, this will also be the shipping date that the phones get sent out (besides those who order direct from Nothing as mentioned, who will now have their's shipped the next day).
Note that the most expensive 12GB RAM + 256GB storage version will only be available towards the end of summer 2022 (August 1st according to Amazon), but you could still pre order it.
---