According to a post on LinkedIn, Sydney-based developer Video Games Deluxe is working on a new 'AAA open-world title in VR for Rockstar.'
Consisting of Team Bondi alumni, famed for the acclaimed neo-noir open-world sleuthing action-adventure L.A. Noire, Video Games Deluxe is recruiting for several positions to bring to life this 'ground-breaking project.' At the helm of the project is Brendan McNamara, who directed L.A. Noire.
The 10-person Video Games Deluxe team is behind 2017's L.A. Noire: The VR Case Files for Oculus Rift, HTC Vive, and PSVR, which featured a selection of the original's best cases condensed down and retooled for VR.
The post, which was posted on the official Video Games Deluxe LinkedIn profile, reads:
"Having finished the critically well received L.A.Noire: The V.R. Case Files we are now gearing up for a new project, a AAA open world title in VR for Rockstar. 2020 marks our 7th year of working exclusively for Rockstar in Sydney and we are excited to taking on this ground breaking project.

We have a number of job openings in our Sydney studio including Senior Programmers, Engine Programmer, Designer and Animator. If you are interested in one of these positions or would like two speak to someone who works here about VGD please get in touch."
Given Video Games Deluxe is looking to recruit for crucial roles like senior programmers, engine programmers, designers, and animators, there's a sense the project is very much in the early stages.
The post makes a pretty overt reference to Rockstar Games, suggesting the GTA developer is bankrolling the project, implying an ambitious project. Interestingly, it fails to mention whether we are looking at a new IP or game or a port of an existing Rockstar title.
If we don our speculative caps, Video Games Deluxe's VR open-world project could be anything from Grand Theft Auto V or Red Dead Redemption 2 to an L.A. Noire sequel. We can't discount Rockstar Games pillaging its stacked back catalog, either. Bully VR? Midnight Club: Los Angeles VR?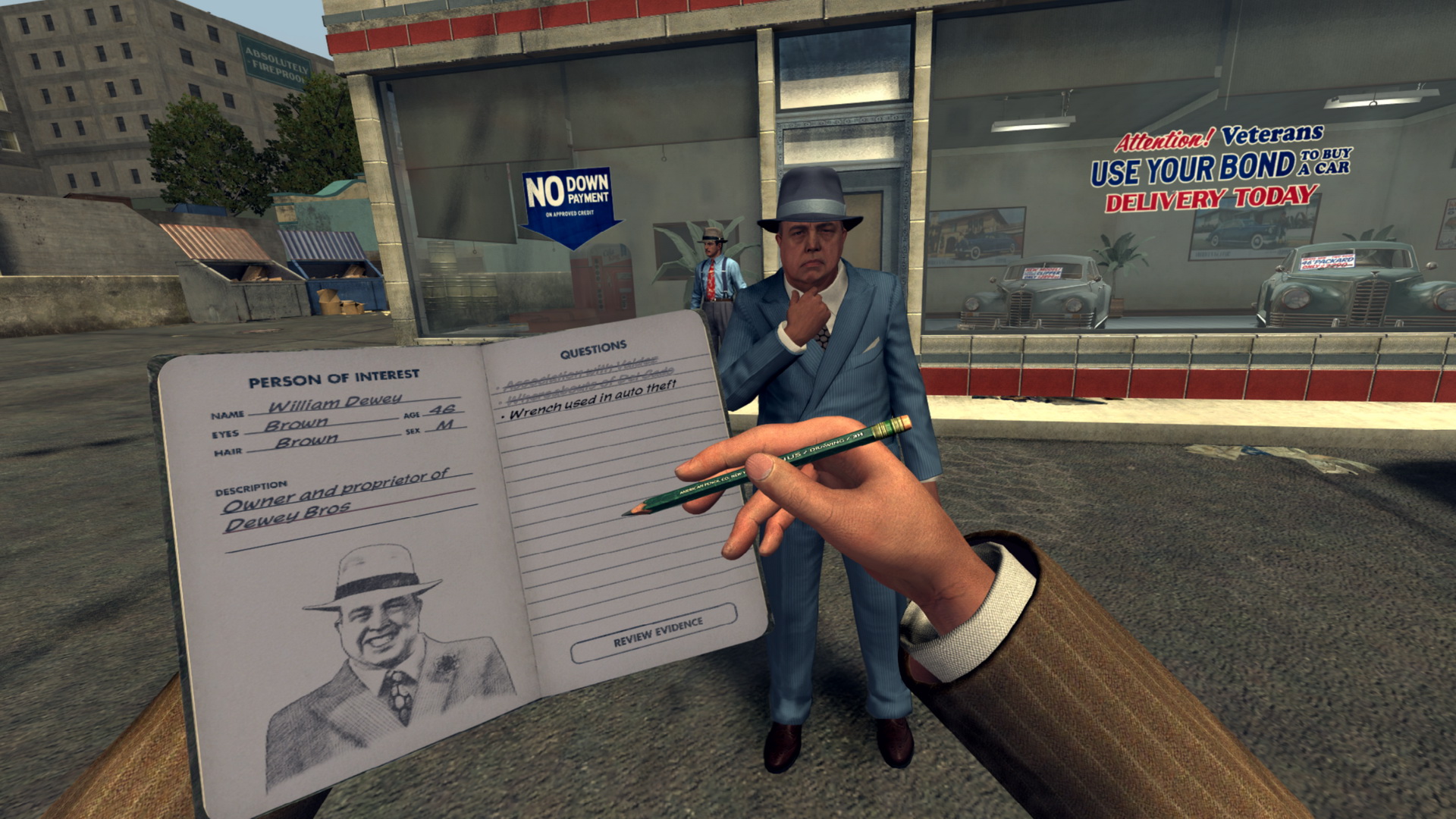 I wouldn't put it past Rockstar to quadruple-dip (or is it quintuple? I've lost count) on the Grand Theft Auto V cash cow and offer yet another permutation of the massively popular open-world crime sim. It's already coming to PS5 with a raft of next-gen improvements.
How exactly Video Games Deluxe would condense down GTA V's sprawling, complex open-world into a manageable experience is unclear, especially from such a small team. What's certain is that there would be no shortage of fans hungry for a GTA VR experience.
Based on Video Games Deluxe's in-house experience and the success of the original (including a PS4 and VR port), a sequel to L.A. Noire seems an equally good bet.
Whatever it is, it's sure to rank up there alongside Half-Life: Alyx as a title with the pedigree to help sell VR headsets and extract the tech from the confines of its position as a niche interest within gaming. As far as killer apps go, VR could do much worse than a Rockstar game.