Sony reveal new PS5 Covers for consoles and controllers
Come and see the new three cosmic themed PS5 cover plates and controllers.
Updated: Dec 13, 2021 1:58 pm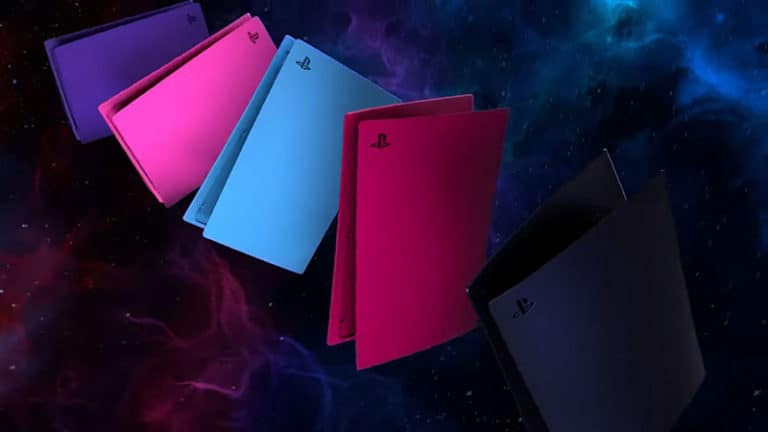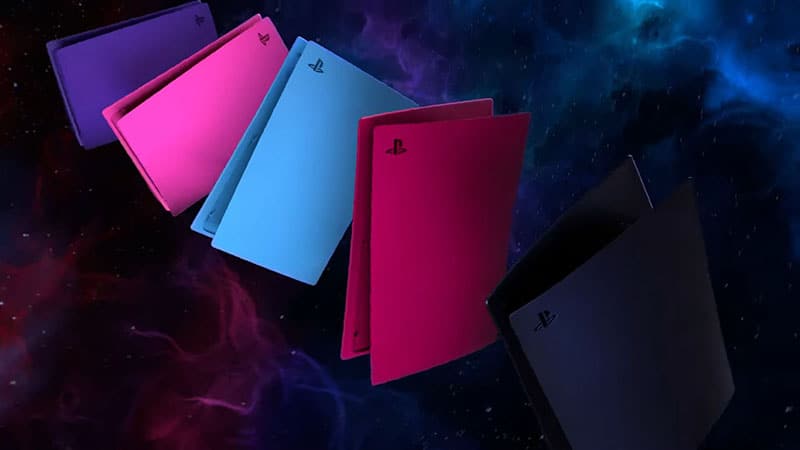 Sony has announced new PS5 Cover plates are coming for consoles and remote controllers. The new PS5 covers feature Nova Pink, Starlight Blue, and Galactic Purple consoles and controllers, adding to the already established Midnight Black and Cosmic Red color schemes.
PS5 Covers and Plates
With the new announcement from Sony, the company also revealed the accessories are coming to select regions. There are quite a few regions these are available in, including major console nations like the United States and the United Kingdom, but extend to the following nations: Canada, France, Germany, Switzerland, Austria, Spain, Portugal, Italy, Australia, New Zealand, Japan, China, Taiwan, Hong Kong, Singapore, Malaysia, Thailand, Indonesia, Vietnam, Korea, and the Philippines.
As it stands, there are not many official PS5 cover accessories out there. The three new PS5 covers are a good sign for those who want some flexibility and personalization for their devices. If you get your hands on one of these new color schemes, applying them to your PS5 is fairly easy. All you need to do is unclip the base PS5 covers and clip the new ones using the clips you find on the inside of the new faceplates.
Moreso, these new colour PS5 covers also come with matching controllers. The exact availability of these items is not entirely known. They will launch in January 2022, but the release date for each retailer and nation depends on shipping and logistics.
Some regions do get access to an early access launch. If you are in the UK, Germany, US, or France, you can go directly to the PlayStation direct website, you can get yours on January 14 for the Galactic Purple, but you can expect to order the other colors from Jan 21. However, third party retailers should expect to see them in February.
Read More: Buy a PS5 through Sony direct.
---