Rocket League Frosty Fest 2021 – Annual winter event returns better than ever
Get your motor running, but make sure you have your snow tyres on - it's a bit slippy out there
Updated: Dec 15, 2021 8:23 am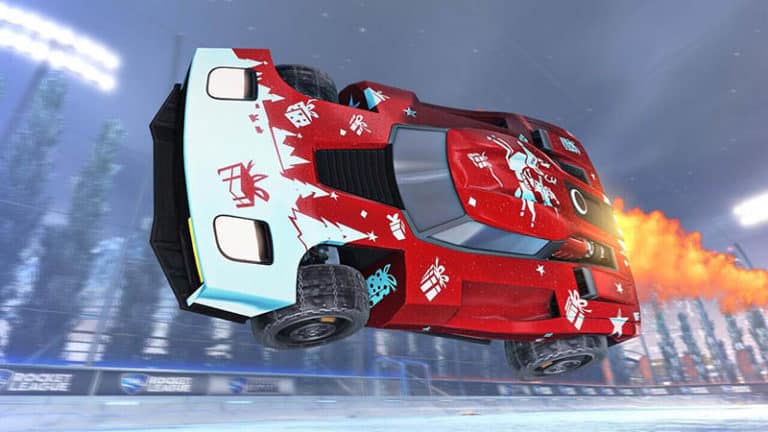 Rocket League has had a big year, especially when you include the recent release of mobile spin-off Rocket-League Sideswipe. Now the game is set to finish the year with a festive flurry as the annual Frosty Fest event returns once again bringing with it a host of free and purchasable items, a couple of Limited Time Modes and generally a whole lot of festive fun and frolics.
When is Rocket League Frosty Fest?
Frost Fest starts on December 16 – 9 am PST / 5 PM UTC and will feature a fabulous array of cool (geddit?) items, gifts, and LTMs.
Players will be able to complete challenges to unlock items such as any of the three new decals as well as the Flannel Paint Finish and Abominable Throwman Player Title.
How to unlock Rocket League Frosty Fest Golden Gifts
As it is gifting season the Golden Gift Challenge can be completed up to five times and will unlock gifts from the Elevation, Vindicator, and Zephyr item series every time.
You can also claim the Ski-Free Player Banner for free at any point during the event.
Rocket League Frosty Fest LTMs
Returning during Frosty Fest are the featured LTMs, Spike Rush! and Winter Breakaway, the latter of which replaces the ball with a hockey puck from Snow Day and dumps you in a seasonally snowy Throwback Stadium.
Spike Rush has the Spoke power-up from Rumble Mode engaged after kick-off and the ball carrier can't boost and is demolished on impact so it's time to get passing that ball to keep out of trouble.
Winter Breakaway will run between December 16th and Christmas Eve and Spike Rush from 24th December through to January 3rd.
Rocket League Frosty Fest Item Shop
And in case those spare coins you have lying around need spending there will, of course, be a new Frosty Fest pack bundle including Tygris (Crimson Painted), Frostbite Boost (Forest Green Painted), Wonderment Wheels (Crimson Painted), and Sub-Zero Goal Explosion (Forest Green Painted) and it will set you back 1100 Credits.
---