Sabrent 512GB Internal SSD On Sale For Less Than Price!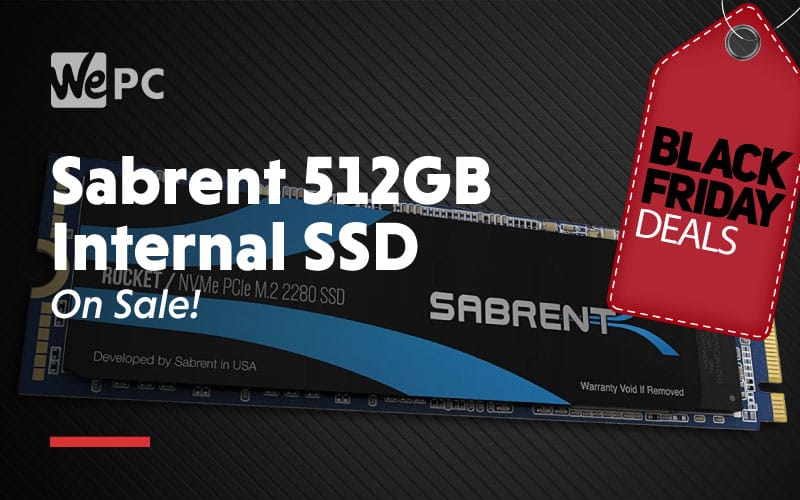 We've found yet another amazing Black Friday deal that we know you'll enjoy. However, this one expires in around 12 hours, so you'll have to act quick!
If you've been looking to expand your solid-state storage lately, Sabrent has an internal 512 GB SSD on sale with prices reduced from £99.99 to £44.99. If you act soon, you'll be able to snag a quality drive for 55% off. 
Black Friday Deals 2019
This is just one of many amazing deals that are live now for Black Friday. Be sure to check out our other deals pages so you don't miss out!
High-Performance Solid-State Drive Deal
Sabrent's internal SSD can deliver the speed and advantages you need. Based on 3D TLC NAND flash memory, this driver can reach performance read speeds of up to 3400 MB/s and write speeds of up to 2000 MB/s.
With power consumption also being a lot lower than traditional hard drives, this SSD is a great solution for new systems.
Sabrent also has higher capacity drives on sale with similar reductions if you are looking for a larger drive for your system.
Final Word
With this deal only lasting today, you'll need to move fast to make the most of these savings. If you're looking to treat yourself, or maybe even gift this to someone whose system is in dire need of an upgrade, this SSD is a great bargain. 
It's a hard deal to resist, with savings of £55.00, this deal will be subject to stock and could disappear soon. 
We'll be showcasing a number of other Black Friday deals this week. To keep up to date with the latest deals, be sure to follow us on Facebook and Twitter as well as taking a look at our YouTube channel where we show off some of our favorite Black Friday bargains.