Warframe Prime Resurgence offers last chance to earn Prime Warframes and weapons
Perhaps your final chance to get on board with the Prime Vanguard
Digital Extremes is offering another chance to Warfram players to assemble the Prime Vanguard and get access to the vast selection of Prime Warframes, weaponry, and accessories before Prime Resurgence ends on January 25th.
For a limited time, the best of Prime Resurgence will once again be available to players, so if you are looking to wreak a bit of havoc in The New War you have a little time to get on board with the following offer.
Prime Resurgence: Last Chance Part I
January 11 2 pm ET – January 18 2 pm ET
Mag Prime, Nova Prime, Limbo Prime, Trinity Prime, Mesa Prime, Hydroid Prime, Volt Prime, Loki Prime + Rhino Prime, and Nyx Prime
Prime Resurgence: Last Chance Part II
January 18 2 pm ET – January 25 2 pm ET
Vauban Prime, Ash Prime, Oberon Prime, Nekros Prime, Saryn Prime, Valkyr Prime, Ember Prime, Frost Prime + Rhino Prime and Nyx Prime
What is Prime Resurgence?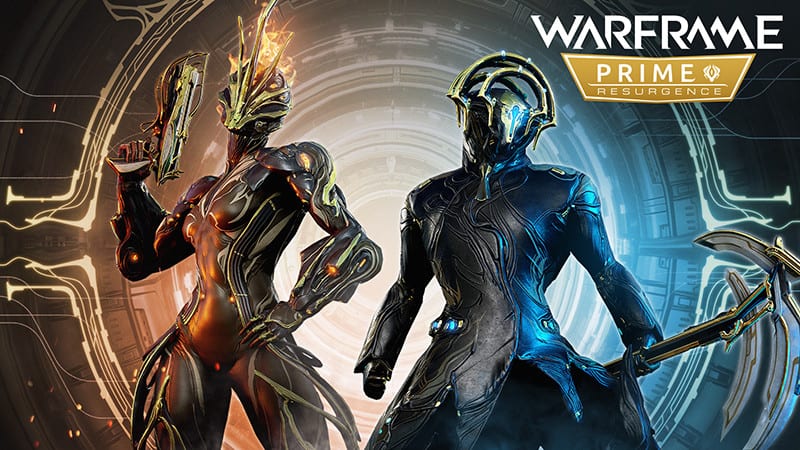 Initially unveiled in November 2021, Prime Resurgence is a first-of-its-kind unvaulting program for Warframe offering unprecedented access to 18 Prime Warframes and gear previously retired from Warframe's reward tables and is an extension of Warframe's Prime Vault program. The program was introduced to prepare players for the action and threats ahead of them in The New War – Warframe's latest cinematic story-driven expansion added to the game on December 15.
During unvaulting periods, Prime Warframes, Weapons, and Accessories can be instantly unlocked or earned, allowing players to tap into the power and prestige of Prime gear. A Prime Warframe, Weapon, or Accessory represents technology as it was during the height of the Orokin Era and boasts superior performance and other advantages over its non-primed counterpart. Prime Warframes, in particular, offer increased base stats and additional polarity slots for maximum customization, among other features like enhanced visual style.
For more information, check out the Prime Resurgence page at warframe.com
---