Where to buy Intel Z790 motherboards *LIVE*
Struggling to find where to buy a Z790 motherboard? We have you covered.
Updated: Oct 20, 2022 3:35 pm
Intel Z790 motherboards are now on the sites of certain retailers leading up to the launch of Intel's 13th-generation Raptor Lake CPUs. And if you're going to fork out for the best CPUs, you might want to consider getting its accompanying motherboard to take full advantage of the 13th-generation CPUs. Here's where to buy Intel Z790 motherboards.
*UPDATE* 20/10/22 – Z790 motherboards have been unleashed, check below where to buy the Z790 motherboards compatible with the 13th gen Intel CPUs, on both the DDR5 and DDR4 platforms. Check the retailers below for the earliest Z790 motherboard listings.
*UPDATE* – Intel 13th gen CPUs are live, and ready to purchase you can find them all here: 13th-gen where to buy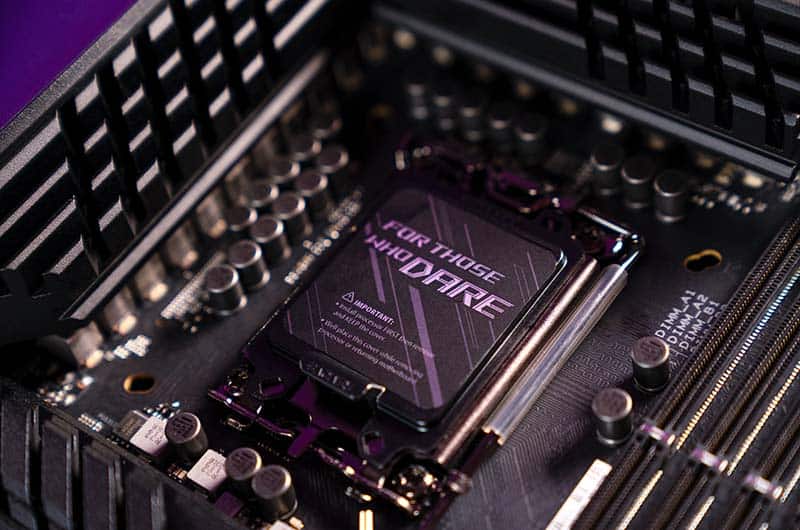 Z790 motherboards are going to be the best on offer from intel this generation, bringing advancements like PCIe Gen 5 support and faster DDR5 memory support to the table. Along with some connectivity advancements too, such as USB4.
---
Best retailers to buy a Z790 motherboard from:
Basically, any good PC part retailer worth their salt will stock Intel Z790 motherboards. This includes retailers like Amazon, NewEgg, and SCAN for you English buyers out there. Here's a helpful list of retailers we believe will stock the Z790 motherboards upon release.
Heading over to any one of these retailers will surely bag you your very own Intel Z790 motherboard.
---
Where to buy intel Z790 motherboards US
Here we will link everywhere you can buy an Intel Z790 motherboard for your convenience, we'll also categorize by region, just to make your life a little easier.
Here's where to buy an Intel Z790 motherboard.
Amazon
Best Buy
Newegg
Where to buy intel Z790 motherboards UK
Amazon
Overclockers
Ebuyer
Novatech
Scan
Currys
Where to buy intel Z790 motherboards Canada
Canada links
There is about every main retailer that will be stocking the Z790 motherboards after launch, but why get one?
---
Z790 chipset benefits
As we mentioned earlier, switching to the chipset Z790 brings a couple of main features. Although Intel went on record as saying that this generation was not supposed to be any kind of major update, it just exists to bridge the gap between the 12th and 14th generation CPUs.
So the benefits of upgrading to the Z790 motherboard include access to PCIe Gen 5 support for both M.2 SSD slots and one or two 16X GPU slots, bringing double bandwidth along with double the theoretical speed.
DDR5 memory speed is increased to 5800MHz as standard now, allowing further support on the DDR5 memory platforms and eligibility to achieve higher speeds. This is one for you overclockers out there.
---