Best Nvidia GeForce GTX 1070 Graphics Cards 2022
We find you the best GTX 1070 graphics card model available.
Updated: Mar 1, 2022 11:40 am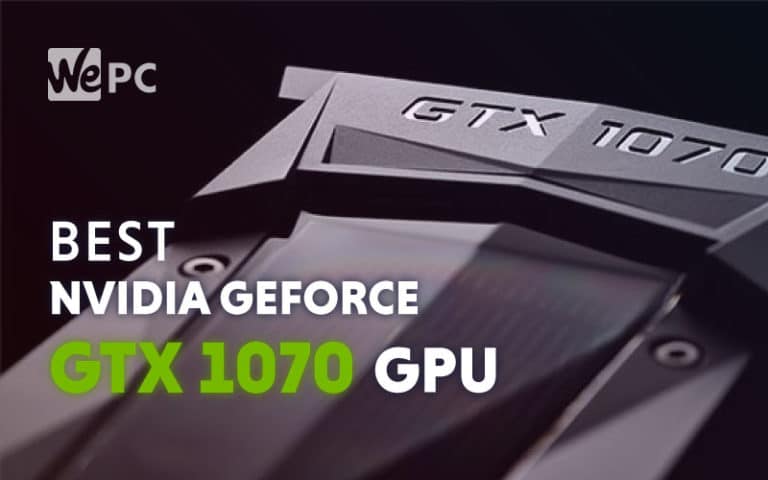 Planning a PC build or deciding to upgrade just one component can be a massive headache with all the choices out there. When it comes to choosing a graphics card, it's particularly important to get the right one. While it's not the only thing responsible for game performance, it is a crucial part of it.
There are lots of things to weigh up when shopping around for a graphics card. There's performance, cooling, style, price, and size to look at. If you have managed to narrow your choice down to the Nvidia GeForce GTX 1070, then this is only half the battle. You will need to narrow things down even further to a specific manufacturer – all of whom build slightly different cards with different specs and styles.
In this post, we aim to make this decision easier. We have put a list together of the top four GTX 1070 graphics cards out there, including some pros and cons of each. We hope that this will make the decision much easier for you, so you don't have to do all the research for yourself.
Let's move on to the graphics cards we'll be talking about here.
Our Top Picks
01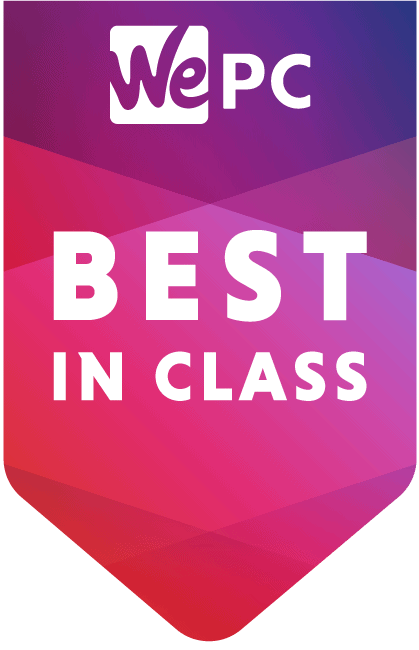 The Best Nvidia GeForce GTX 1070 Graphics Cards
ASUS Dual Series GeForce GTX 1070 OC Edition 8GB
02
The Next Best Nvidia GeForce GTX 1070 Graphics Cards
EVGA GeForce GTX 1070 SC Gaming
03
The Best Mini GTX 1070 Graphics Cards
ZOTAC GeForce GTX 1070 Mini
How We Choose
As the graphics card is one of, if not the most, expensive pieces of hardware you'll need to invest in for your PC, you need to know you're making the right decision.
If you need help choosing a graphics card, you wouldn't be alone. It's a huge decision, and we're here to help you make it with in-depth reviews like this.
We choose the best components we would happily put in our own PCs, and we do this through a combination of testing and thorough research.
Once we have found the components we want to recommend, we put together an article like this where we help you understand the pros and cons of each component.
How We Test
Testing is a huge part of how we make our choices of components to recommend. We would never recommend something we're not 100% sure on, so we try to test as much as we can. Products that go through our tests are put through strict selection processes so we can be sure we're recommending the best.
For those products we can't test, we make sure to do as much research on it as possible. This typically involves us looking at specifications, technical data, benchmarks, and reviews. We believe this helps to make our reviews more accurate and fair.
When we look at our 'best of' product reviews for graphics cards, we look at things such as performance, cooling, design, software, and size. We hope this allows our readers to walk away, knowing exactly what to expect when they buy a card – all before they even open the box.
Things To Consider
Performance
The chances are you want to upgrade your graphics card to boost performance. This will naturally be the first thing you look for in a graphics card. With a better graphics card, you can see loading times reduce, smoother gameplay, and you'll also be able to raise graphics settings you may have needed to keep low with your old card.
Modern games are becoming more high-spec and demanding, which means they will need a good graphics card to lean on. Your old graphics card may have suited you in the past, but times have changed, and when you come to shop for a new card, performance is a key element to look for.
That being said, if you don't run games that require a monster graphics card, there's no need to shell out $600 for a new one. That would be a bit overkill, so if you're worried about budget, don't be disheartened. You can pick up a decent graphics card with good performance for much less these days.
Cooling System
Another important thing to consider when shopping for a new graphics card is cooling. If you want high performance, you need a good cooling system to match too. This can be a bit of a balancing act, but if your card is going to be working hard, this is going to cause temperatures to rise. If there's no cooling system in place, those high temperatures will affect the efficiency of your card and could even cause hardware damage.
All the graphics cards we'll be discussing here come with their own cooling system. This will be fine for typical use. However, if you're planning to engage in a bit of overclocking, then temperatures will rise, and your onboard fan might not be quite enough to get the job done. In this case, you may need to look at alternative fans.
Size
While commonly overlooked, the physical size of the graphics card is also very important. You need to fit it into your case among all your other components, of course. Not all graphics cards come in the same size. In fact, the more modern powerful ones are usually bigger in order to accommodate the need for more fans to keep everything cool.
It's always worth taking a few minutes and getting a tape measure out to check the cards you're looking at will fit in your PC case. The last thing you want to do is buy one and find out it doesn't fit in your case – you'd have to start your search all over again.
What Budget Should I Set For An Nvidia GeForce GTX 1070 Graphics Card?
After considering the power and performance and the more practical elements of cooling and size, there's, of course, one more thing to consider – the price.
The GTX 1070 graphics card is not exactly a budget card, and you'll find them in the region of $400 to $500 – each manufacturer prices the GTX 1070 differently, but that's a rough number to go on.
If you're ready to splurge on a graphics card, then you need to know it's the best one you can find and that it can comfortably play the games you want it to. While there isn't too much in the way of differences between these cards, there are still some savings to be made here and there.
The The Best Nvidia GeForce GTX 1070 Graphics Cards
01
ASUS Dual Series GeForce GTX 1070 OC Edition 8GB
02
EVGA GeForce GTX 1070 SC Gaming
03
ZOTAC GeForce GTX 1070 Mini
In-depth Review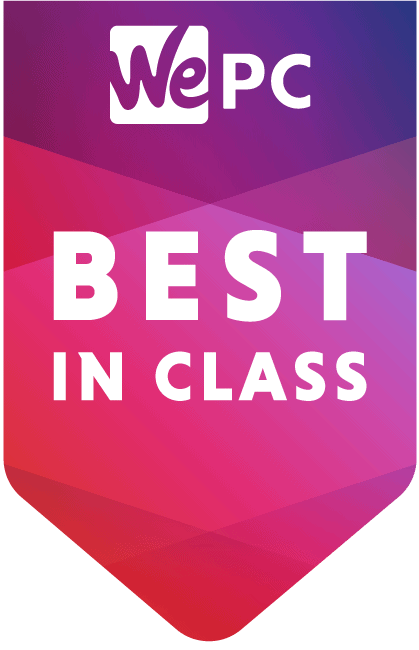 01
The Best Nvidia GeForce GTX 1070 Graphics Cards
ASUS Dual Series GeForce GTX 1070 OC Edition 8GB
PROS
Sleek, minimalist white design
Great performance
The ASUS GTX 1070 OC model stands out for its sleek and minimalist monochrome design. With a white frame, this makes the black fans stand out against the background, which gives a clean and sleek aesthetic. This would look great in any PC case, particularly if you have other all-white components.
The fans included onboard this graphics card have a patented wing-blade design, which allows for 105% more air pressure to pass through. These fans can also operate 3X quieter than reference cards, which makes them great for those looking for a silent gaming experience.
The ASUS model has a healthy clock speed of 1771 MHz, so you will be able to play plenty of games with this card. This model comes with VR-friendly HDMI ports if you want to make a break into VR games. This card can handle 4K gaming without an issue, so it's great for those looking to push into high-resolution gameplay without things slowing to a crawl.
As with many ASUS graphics cards, this model makes use of their GPU Tweak II with Xsplit Gamecaster to boost performance when streaming games. Also on offer is ASUS' Auto-Extreme technology, which uses Super Alloy Power II, which means the card is built with great durability and reliability.
02
The Next Best Nvidia GeForce GTX 1070 Graphics Cards
EVGA GeForce GTX 1070 SC Gaming
PROS
High-quality sturdy build
Great value
While it may not be the fanciest designed graphics card you'll ever see, the EVGA 1070 SC Gaming model packs a decent amount of power. With a clock speed of up to 1784 MHz, this will allow you to run many different types of games on the highest settings without too much issue.
This card also makes use of EVGA's ACX 3.0 cooling technology, which features two fans, heatpipes, and copper contact areas for better cooling. The fans are a bit basic, but they have an optimized fan curve designed for quieter gaming sessions without loss of performance.
If you're looking for an Nvidia GeForce GTX 1070 that doesn't break the bank, this is one of the best offerings for sheer value. While it doesn't have some of the more intricate features that the other graphics cards offer, it still looks and performs great.
While the lower base clock speed helps to keep the price a bit lower, you'll be able to push this a little bit higher through some careful overclocking. This is a great way to pick up an affordable yet powerful graphics card.
03
The Best Mini GTX 1070 Graphics Cards
ZOTAC GeForce GTX 1070 Mini
PROS
Compact design
Neutral looks
CONS
Still pricey for its size
Limited performance
For those looking at smaller build graphics cards, the ZOTAC GTX 1070 Mini will be perfect for you. At only eight inches long, this mini graphics card combines great performance with practicality. This graphics card has a simple gray design that won't win awards for aesthetics. However, the size makes it great for minimalist PC builds.
Even though this card is slightly smaller than the rest, you won't sacrifice much in the way of cooling due to the fact it still runs two fans. This is great news if you are worried about temperature levels in a smaller case.
While it may be the lowest-performing graphics card on the list, a clock speed of 1708 MHz is still decent for a mini graphics card. ZOTAC has even included VR friendly ports, and the card makes use of VRWorks technology from Nvidia, so you shouldn't have too many problems when it comes to running your favorite titles.
One thing to note is that despite the smaller size, you won't see a huge discount on the price. This is still a pricey graphics card, so if size isn't an issue, you might want to go for a graphics card that offers better performance for the price, even if it means the graphics card is a little bit bigger.
Final Word
That's all we have for you for the graphics card comparisons. We have tried to make this list comprehensive to give you a balanced guide.
As you can see there are a fair amount of options out there, which will suit different people with different needs.
If you need any more information or would like to chat with someone about the GTX 1070 graphics card, why not head over to the Community Hub where you'll find like-minded PC enthusiasts.
---