iPad won't connect to WiFi – troubleshooting guide
iPad won't connect to Wi-Fi? We show you how to fix it
Updated: Apr 21, 2023 4:14 pm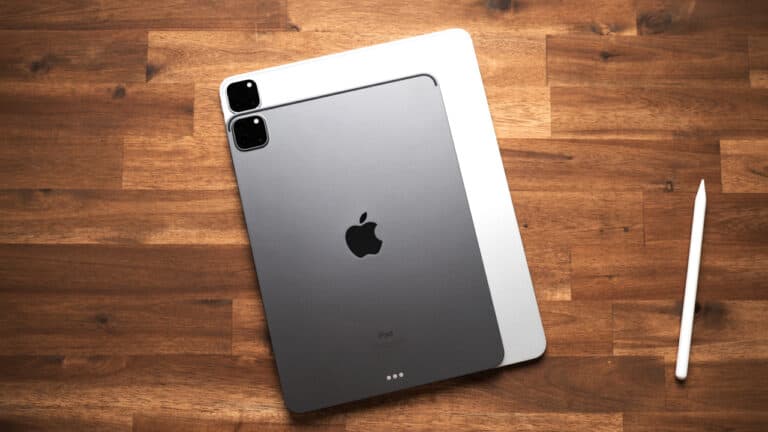 You must have an internet connection in order to use your iPad to its full potential, so when your iPad won't connect to WiFi, it's understandably frustrating. In certain cases, restarting your iPad will solve the WiFi connectivity issue. However, if you still can't get your iPad connected to the WiFi, here is a tutorial on troubleshooting connectivity issues.
What to do if my iPad won't connect to the WiFi
Most common internet connection issues can be resolved in a few simple steps. But, before we go on to more complex troubleshooting tasks, make sure you've already tried these suggestions.
Getting closer to your WiFi router is the first solution. The Wi-Fi transmission power may not be strong enough to connect your iPad to the Wi-Fi if you are too far away.
Ensure that the Wi-Fi network is on. Make sure the issue is with the iPad itself before wasting too much time troubleshooting it. Connect to the Internet using your laptop, desktop, or smartphone to make sure that the router is working properly.
If you have an iPad case, it would be wise to take it off when performing these troubleshooting steps. This won't necessarily solve the issue, but any barrier could weaken the signal a little.
It's a good idea to double-check that you are typing in the correct password if you are trying to join a network and are repeatedly rejected after entering the password.
If none of these resolve the issue, go to the next set of troubleshooting processes.
Check your modem and router for a failed connection
While routers and modems are frequently integrated into one device, their functions are different. If your modem and router are separate, make sure they are both turned on and securely linked.
Try unplugging and re-plugging these devices to reset them. When restarting a router or modem, it is best to turn it off for 10 seconds to be sure it has shut down completely before turning it back on.
Forget your Wi-Fi network and connect again
Try attempting to forget your iPad's Wi-Fi network first. Your iPad remembers information about the network and how to pair to it automatically when you initially connect to a new Wi-Fi network. Forgetting the network will restart your iPad if something changes in the way it connects to the network (for example, you changed the password).
Update your software
If you're still experiencing trouble connecting your iPad to Wi-Fi, a software update could be able to fix the issue and stop further issues from occurring.
Go to Settings on your iPad, this should be located on your home screen by default.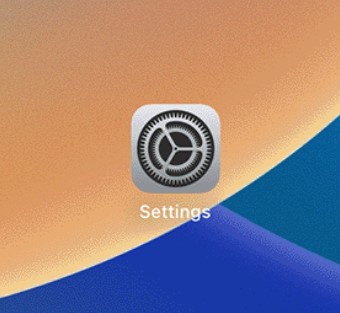 Click on General from the extended menu.
Go to Software Update under the General settings.

Click on 'Install Now' or 'Download and Install' to start the software update if prompted to.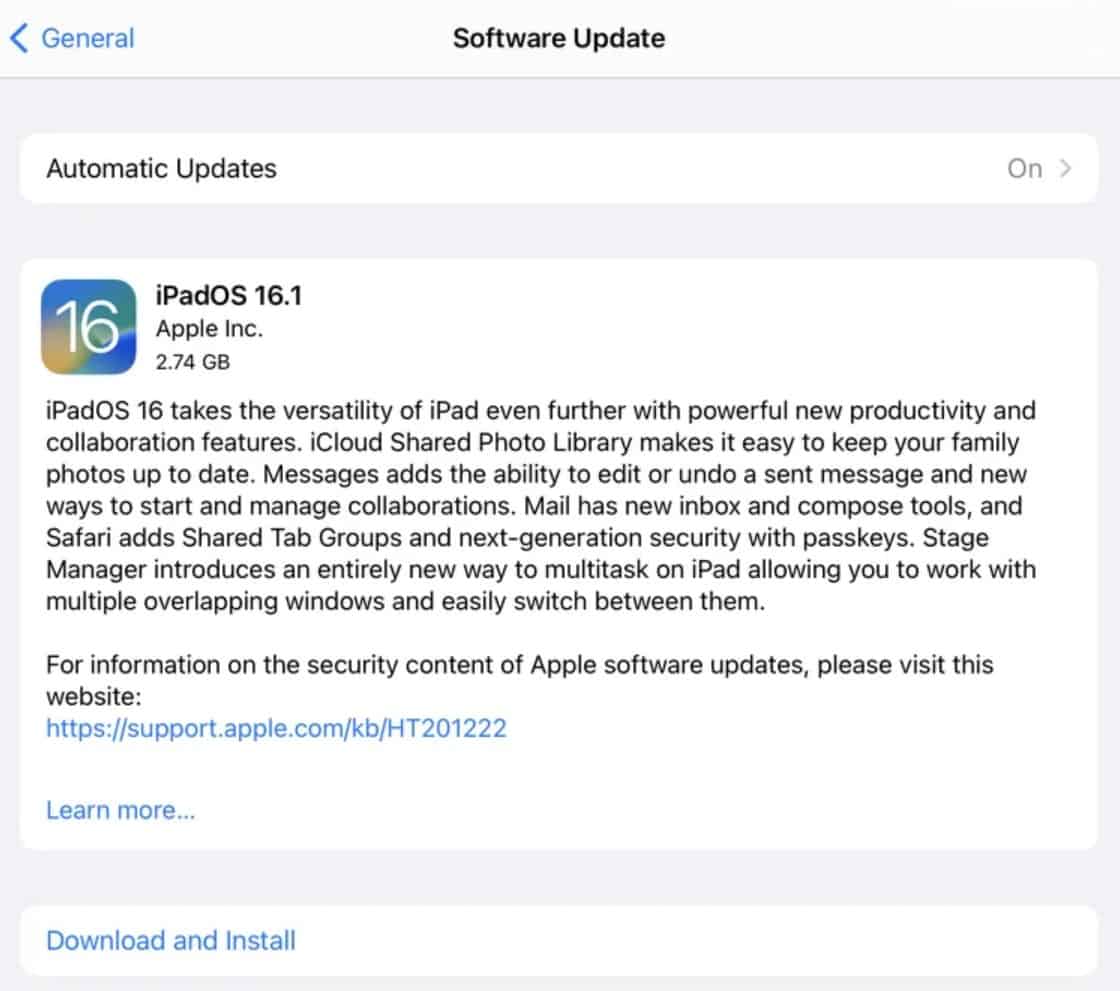 Troubleshoot WiFi Settings
After making sure that every network setting is proper, it's time to investigate the Wi-Fi connection itself. Resetting the iPad's Wi-Fi connection is the first step.
Go to the settings menu on your iPad and select Wi-Fi from the list.
Select the option to turn Wi-Fi off at the top of the screen to restart the iPad's Wi-Fi connection.
Then, simply switch it back on. The iPad will be compelled to restart its Wi-Fi network search.
If the issue persists, you can renew the lease by tapping the blue button in the far right corner of the network's name in the list. The button will take you to a site with the network settings.
Tap Renew Lease. A confirmation question will ask you if you wish to renew the lease. Click on Renew to get your WiFi working again.
Reboot The iPad
Restart your iPad to get rid of most problems that are getting in the way of connecting to your iPad.
To restart the iPad, press and hold the Sleep button at the top of the device for a few seconds until a bar prompting you to 'Slide to power off' shows on the screen.
The iPad will show a circle of dashes after you slide the bar, then it will totally shut down, leaving you with a blank screen. Holding down the Sleep button once more will restart the iPad.
Within a few seconds, the iPad will completely reboot. Once you see the Apple symbol on your screen, you can test the Wi-Fi connection.
Reset Network Settings
Try resetting the network settings if nothing else works.
Go to Settings, then select General from the list to reset the network settings on your iPad.
Choose Reset Network Settings from the menu.
Your iPad's internet settings will be at the factory default when you confirm that you want to reset the network settings. Then go to the Wi-Fi settings and select your network from the list to connect to your WiFi right away.
iPad won't connect to WiFi FAQs
How can I make my iPad's weak Wi-Fi signal better?
You should be near the WiFi router when you are connecting your iPad to the network. If that doesn't work, you should restart your iPad.
Can my iPad access the internet without Wi-Fi?
Yes. You can use your iPhone to establish a hotspot, after which your iPad can access the internet through your iPhone.
iPad won't connect to WiFi : Final word
Hopefully WiFi on your iPad is back up and running thanks to this guide. If your iPad won't connect to WiFi even after all of these steps, it's possible there may be a hardware issue causing problems. If you have another problem to solve, our ever-growing list of tablet how-tos and guides should help you out.
---