Is Jedi Survivor Deluxe Edition worth it? Here's what we think
Updated: Apr 24, 2023 6:20 pm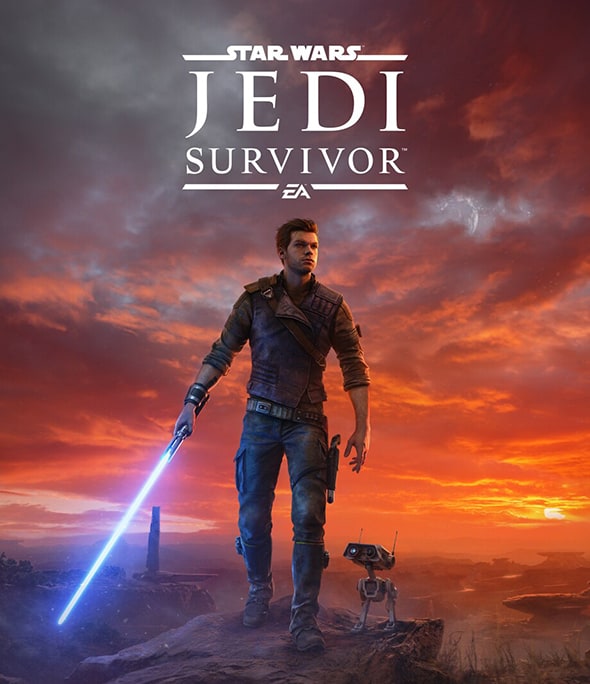 Star Wars: Jedi Survivor is nearly here – and with the preloads now imminent, and with multiple editions to choose from, what edition is right for you? That's where we come in. Here, we go through whether the top-end Deluxe Edition of the game is worth it? Or, if you're better off sticking with the Standard Edition.
A word of warning. There is no PS5 upgrade to Jedi Survivor – as the game is not coming out on last gen consoles. Sometimes, a major draw for Deluxe or more expensive editions of the game is the ability to have 'next-gen upgrade' – but alas, there is no such thing here with Jedi Survivor.
Is the Jedi Deluxe edition good?
Choosing the right edition of the game all comes down to personal preference. It's worth noting that for those with EA Play Pro, this may not be of any use, as the game will be coming to that service. The main draw of the Deluxe edition is the following (We have a more detailed comparison in our Star Wars Jedi Survivor pre order guide):
The "New Hero" Cosmetic Pack
The "Rebel Hero" Cosmetic
The "BD-Astro" BD-1 Cosmetic
The "Rebel Hero" Lightsaber Set
The "Galactic Hero" Cosmetic Pack
The "Scoundrel" Cosmetic
The "Rugged" BD-1 Cosmetic
The "DL-44" Blaster Set
You'll also get the following, which are all based on Obi Wan and can be used in the game.
The "Hermit" Cosmetic
The "Hermit" Lightsaber Set
The "Combustion" Blaster Set
All of the items will appear in the inventory when you kick off Survivor. But are they worth it? The Deluxe edition is some $20 more expensive than the standard edition of the game, which puts a lot of value on the cosmetics. There's no early access, which is usually a draw for a Deluxe version, and – from what we can see – there's no additional content outside of the cosmetics.
With that in mind, we would actually opt for the Standard Edition in this case, as without early access there's not enough of a differentiator between the Deluxe and Standard versions. Obviously, though, there is clear appeal here for those who want the cosmetic items – and the Blaster set – but with tons of collectables and unlockables in store in Jedi Survivor, you certainly won't be without options.
---