New World Gypsum Kiln: What is and how to craft Gypsum Orbs?
Here is a guide to the New World Gypsum Kilns and what you need to do to craft your new expertise crafts.
Updated: Dec 17, 2021 3:00 pm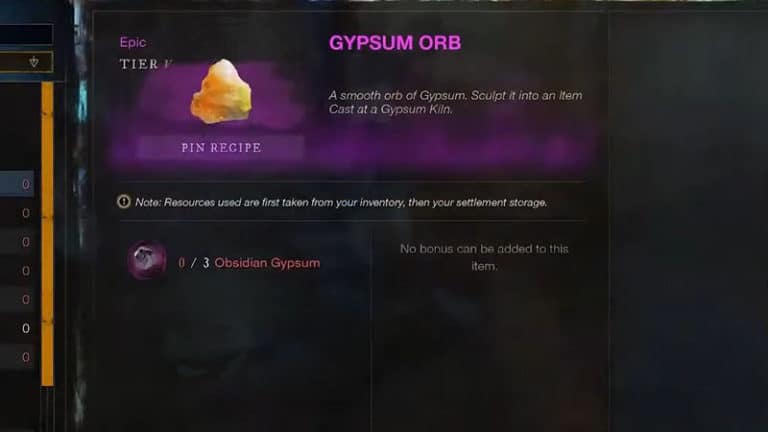 New World updates keep arriving, with the game getting new features. One of the new features added to the game is the expertise system, which aims to greatly improve the experience of the expertise system. Every single day, you will be on your way to collecting a variety of Gypsum, appropriate to the content you enjoy the most.
When you collect a variety of Gypsum, you will then need to refine it. When you refine it, you get a hard material, which you can use to increase the expertise of a gear slot. To refine the Gypsum you need to find one of the new New World Gypsum Kilns. Here is everything you need to know about the Gypsum Kilns.
New World Gypsum Kiln: What is it?
New World Gypsum Kilns are crafting stations that you can find in end game settlements. Ther are located in towns like Reekwater, Shattered Mountain, Eden's Grove, Ebonscale Reach and Greate Cleave. More specifically, you can find them in friendly settlements and outposts within those regions.
When you get to one, you can dump the type of Gypsum you have been collecting and forge yourself a refined piece of Gypsum. When that is complete, you can then use it to improve your watermark, aka Expertise, according to the new system. When you make your way over to a New World Gypsum Kiln, you will interact with it. It will open up a new crafting menu, offering players the chance to craft a variety of Gypsum Orbs, suing a variety of Gypsum types, before refining it into a Gypsum cast, which you use to improve an expertise slot.
How to get gypsum in New World
As it stands, the New World Gypsum Kilns will only let you craft one Gypsum Orb per day, meaning you have a max of seven crafts a day. If you want to maximise your usage of the Gypsum Kilns, you will need to do the following pieces of content every day to qualify to craft each New World Gypsum Orb.
| | | |
| --- | --- | --- |
| Gypsum | How many do you need? | How to get them? |
| Obsidian | 3 | Kill level 60+ enemies |
| Sapphire | 2 | Killing an Expedition's last boss |
| Ruby | 2 | Complete an Outpost Rush |
| Emerald | 1 | Aptitude levelling reward |
| Citrine | 1 | Beat an Arena |
| Amethyst | 7 | Corrupted Breaches |
| Topaz | 10 | Drop from level 55+ world creatures – better drop chance using Topaz Gypsum attunement potions. |
| Diamond | 3 | Event festival rewards. Such as the Winter Convergence presents |
---