Best laptop for writers 2023: top picks for authors, journalists & more
If you want to know what makes the best laptop for a writer, read on!
Updated: Aug 27, 2023 3:58 pm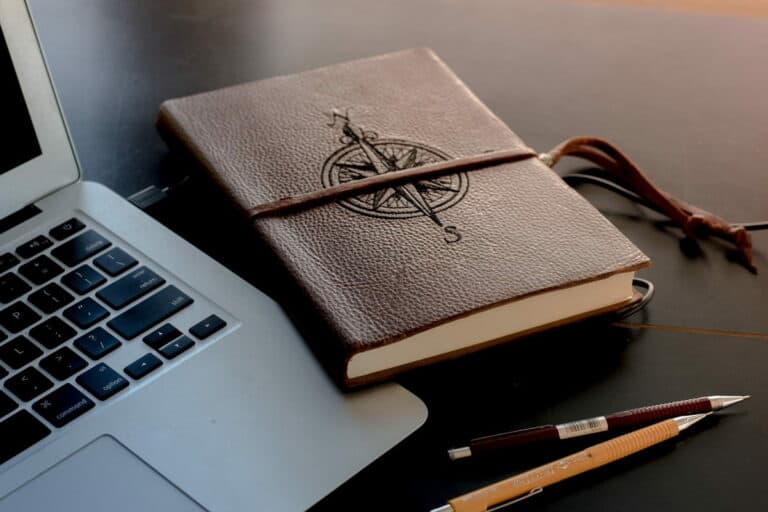 01

Best laptop for writers with Mac OS

MacBook Air 2022 (13.6″, M2)

02

Best laptop for writers with Windows

Lenovo ThinkPad X1 Carbon Gen 9 (14″)

03

Best MacBook alternative for writers

Dell XPS 13 (Intel i5-1135G7)
If you're looking for the best laptop for writers (or more accurately: typists), whether you be an author, journalist, general copywriter, or any other person who specializes in crafting language on the page, then we've got an array of options for you to look at. Covering a variety of sub-types, price points, and sizes, you're sure to find a laptop here that will suit your needs.
What makes a good laptop for writers?
The key things that you should look out for in a laptop for writing are a good quality keyboard, a screen you can comfortably look at all day, sufficient battery life, and portability to fit your needs. Other things that should also be considered are sufficient ports and sockets for your needs, whatever they may be, and of course, the thing that affects everybody regardless of what type of laptop they're looking for: price. For further discussion on this, have a read of our Things to consider when choosing the best laptop for a writer section further down the page.
In the unlikely event you don't find what you're looking for here, please do also have a read of our best laptop for students guide, as well as the best laptop deals and best gaming laptop deals pages that we continuously update with the latest offers.
---
Best laptop for writers: first look

MacBook Air 2022 (13.6″, M2)

Lenovo ThinkPad X1 Carbon Gen 9 (14″)
Intel Core i5-1135G7 / i7-1165G7 / i7-1185G7
up to 16GB LPDDR4x (4266MHz)
1920 x 1200 / 3840 x 2400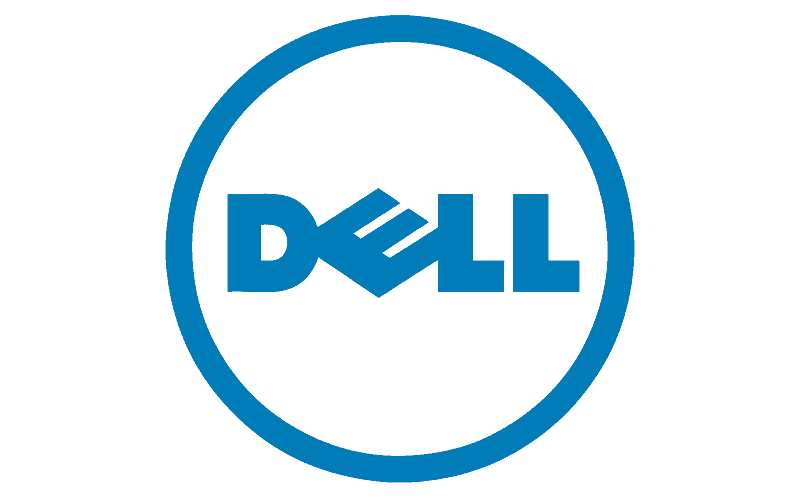 Dell XPS 13 (Intel i5-1135G7)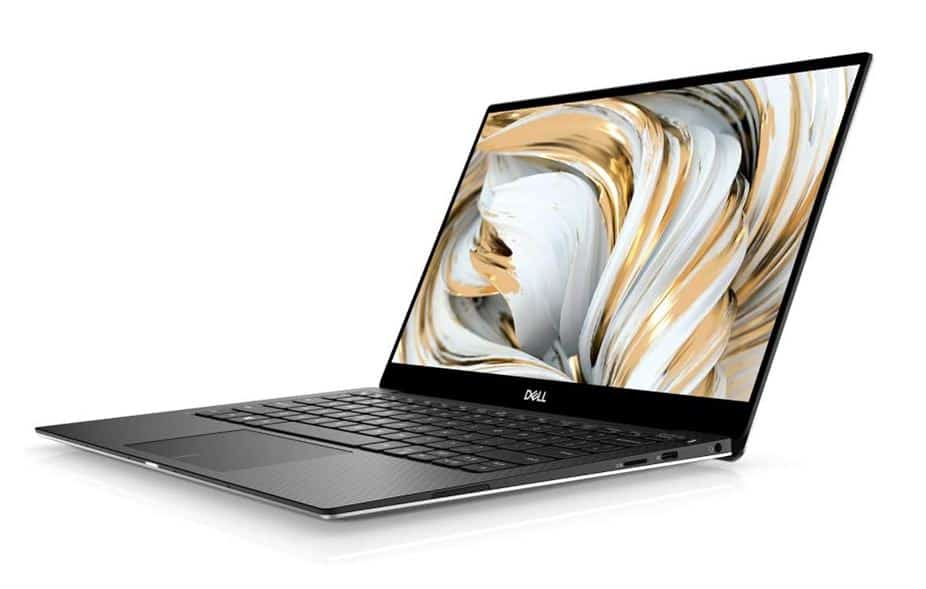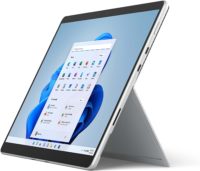 Intel Core i5-1135G7 / i7-1185G7
13-inch, 2280 x 1920 pixels, 120Hz
128GB / 256GB / 512GB / 1TB SSD
2x USB-C with Thunderbolt 4, Surface connect port, Headphone jack

Lenovo ThinkPad C13 Yoga Chromebook (Gen 1, 13.3″)
Radeon integrated graphics
Google Pixelbook Go (13.3″)
8th Gen Intel Core m3 i5/i7
---
Best laptop for writers: in-depth review
Best laptop for writers with Mac OS

MacBook Air 2022 (13.6″, M2)
fairly powerful M2 chipset

bright and colorful screen

excellent battery life

superb build quality

solid speakers

solid webcam

looks great

light and portable
most options limited to 8GB of RAM

higher-specced RAM & SSD options can get pricey

webcam notch on top of screen can be irritating
The most popular laptop for authors overall, and also widely used by journalists on the go, the Apple MacBook Air is a top-notch thin and lightweight laptop with exceptional build quality and battery life. It's not as powerful as the more commonly known MacBook Pro, but for writers' needs it doesn't have to be – and the more slimline design, lighter weight, and cheaper price make it the better option of the two.
In contrast with most Apple products, you can actually pick up a MacBook Air for a relatively reasonable price, although upgrades to the memory and storage above the standard 8GB RAM / 256GB SSD do cost an unfortunate amount. Still, unless you're prone to opening a huge amount of tabs in your web browser or need to download video files or other large files, you can probably get by on these base memory and storage specs as a writer.
There are two different sized options for the latest 2022-2023 MacBook Air with M2 chipset: 15″ and 13″ (you can compare both in our 15-inch MacBook Air vs 13-inch MacBook Air guide). If portability is a priority and you don't mind using a smaller screen, then the latter is probably more up your street, otherwise the 15-inch gives more screen real estate, but is still very portable; besides this, both laptops are very similar. The M2 chip in both is powerful – well beyond what you'll need for writing – but if you're doing a bit of video editing on the side or running other more demanding software it's ideal. It's also very energy efficient, meaning the M2 models have a fantastic battery life of around 11-13 hours of general usage and web browsing. Older generation MacBook Airs are also available for less money, and though the battery life is slightly less impressive, you'll still get a good 9-11 hours out of them.
The chiclet keyboard is of excellent quality, as long as you don't mind the stiffer key feeling common to MacBooks, and the trackpad is also sturdy, clicky and responsive. The webcam is of good quality and it has a decent microphone, and the speakers are far better than you'll find in most Windows laptops.
Finally, the Liquid Retina display has a great peak brightness of around 500nits, meaning you can comfortably use it outside.
Best Windows laptop for writers

Lenovo ThinkPad X1 Carbon Gen 9 (14″)
Intel Core i5-1135G7 / i7-1165G7 / i7-1185G7
up to 16GB LPDDR4x (4266MHz)
1920 x 1200 / 3840 x 2400
arguably the best laptop keyboard for typing

matte screen minimises reflective glare

excellent battery life

very tough build quality

additional security features
somewhat pricey

utilitarian aesthetic
The Lenovo ThinkPad X1 Carbon isn't the nicest-looking machine out there, but if you prize practicality, then the excellent keyboard, tough design, superb battery life and matte screen to reduce glare all make it an idea pick for any writer on the move.
The Lenovo ThinkPad series has earned its reputation as the premier choice for business laptops. The latest addition, the Lenovo ThinkPad X1 Carbon Gen 11, boasts the most potent CPU options, specifically featuring Intel 13th gen laptop CPUs, and utilizes the latest DDR5 RAM technology. The ThinkPad X1 Carbon Gen 10, comes equipped with Intel 12th gen laptop CPUs and also DDR5 RAM. However, our top recommendation is the ThinkPad X1 Carbon Gen 9, thanks to its cost-effectiveness and notably long battery life – you simply don't need the power of the later models for writing.
The Gen 9 comes with a hugely impressive 13-15 hours of battery life. All generations feature a unique keyboard design that strikes a balance between a low-travel chiclet keyboard (similar to a MacBook) and a more tactile mechanical keyboard that's easier on the fingers for a lengthy typing session. The kkeyboard features ergonomically shaped keys of optimal size and spacing, reducing typing errors and arguably offering the best laptop keyboard for typing on the market. The trackpad is also of high quality, and the entire laptop adheres to military standards, boasting a MIL-STD 810G certified chassis. This rugged construction can withstand drops, rough handling, and extreme temperature variations, making it ideal for writers with a mobile lifestyle.
Security features are robust, encompassing the standard Kensington lock, fingerprint sensor, and Windows Hello compatibility, along with TPM 2.0 data encryption to protect your files. ThinkShield software adds an extra layer of security, which is especially valuable for business users handling sensitive documents. The laptop offers a solid array of I/O ports, including an HDMI port and an optional Nano SIM slot, and some configurations even include an RJ-45 ethernet port.
For those who find the X1 Carbon series a bit too pricey, the ThinkPad E14 G3 is another 14-inch option to consider. While it may have slightly inferior speakers and a webcam compared to the X1 Carbon line, it retains many of the benefits, including the matte screen, rugged design, security features, and excellent keyboard.
Best MacBook alternative for writers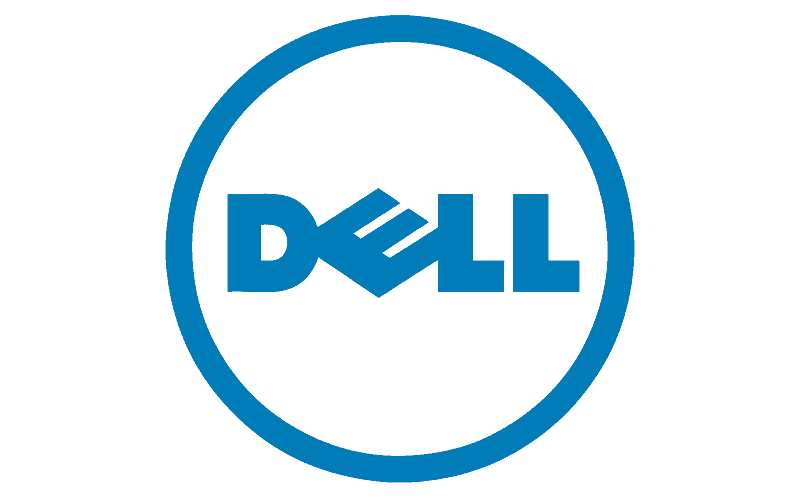 Dell XPS 13 (Intel i5-1135G7)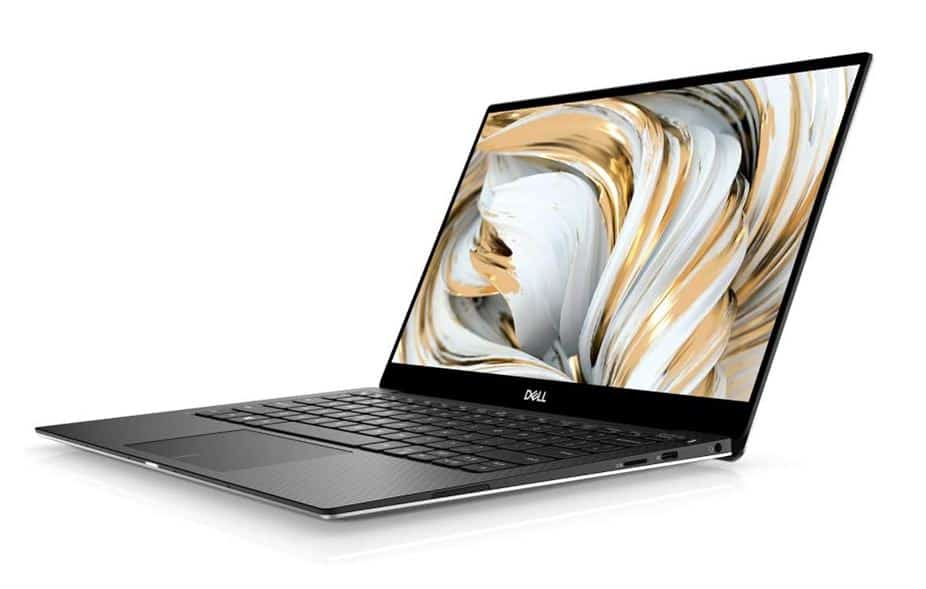 Nice, bright 16:10 screen

Good quality keyboard & trackpad

Decent to great battery life, depending on the model

Looks great

Terrific build quality

Micro SD card reader
overall port coverage could be better

Newer models can be pricey
If you're after a Windows laptop with the elegant design and nice aesthetics of an Apple laptop, then the Dell XPS series is a great MacBook alternative, with the XPS 13 being a worthy replacement for the MacBook Air.
The Dell XPS 13 has a sturdy yet slimline and portable design and looks great. Although not up there with the MacBook Air in terms of screen brightness, it's still good enough to be used outdoors and again has a 16:10 screen to maximize vertical headroom when typing in a document or web browsing etc. These laptops have been around for several years, which means you can find older refurbished models at budget-friendly prices while still enjoying the benefits of a high-quality machine. The keyboard and trackpad quality on XPS laptops are also both good, ensuring a satisfying user experience.
The Dell XPS 13 has been around for a few generations now and you can pick up an older, less powerful model for cheaper which will do just fine for writing purposes. In terms of battery life, it varies depending on the model, but even the worst have a respectable battery life, with the best of the series being impressive – reaching up to around 11 hours.
Although the port selection on these laptops might be somewhat limited, you do get a MicroSD card reader, which is useful. If you do buy a newer model, be aware that you'll probably end up paying quite a bit of money, but you do at least get a high quality device for your hard currency.
The best convertible laptop for writers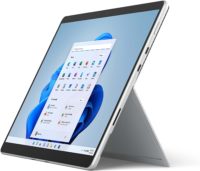 Intel Core i5-1135G7 / i7-1185G7
13-inch, 2280 x 1920 pixels, 120Hz
128GB / 256GB / 512GB / 1TB SSD
2x USB-C with Thunderbolt 4, Surface connect port, Headphone jack
2-in-1 functionality

Sharp 120Hz screen with great sRGB color replication

Solid speakers

Good build quality

Now available for a reasonable price
No USB-A ports

Optional keyboard & stylus/pen can get pricey
The Microsoft Surface Pro series is consistently one of the most popular 2-in-1/convertible laptops/tablets year on year. Offering the versatility of both a laptop and a tablet in a single device, it's the ideal pick for writers who would like both but can't pick between the two. Although the Surface Pro 9 is the latest model, the Surface Pro 8 is pretty much the same design, only with a less powerful CPU and DDR4 RAM, however these aren't really necessary for the average writing task, and it's available for substantially cheaper.
Unlike traditional 2-in-1 laptop designs that feature a hinge allowing the bottom section to fold back into tablet mode, the Surface Pro more closely resembles a tablet with a detachable keyboard that can be magnetically attached to the bottom. It also features a built-in kickstand for easy propping. Operating on the Windows system, it functions like a laptop but offers touchscreen capabilities, stylus/pen support, and the portability of a tablet.
The Surface Pro features two USB-C ports and a headphone jack, along with a 13-inch, 2280 x 1920, 120Hz display. The screen sports a high resolution and pixel density (267ppi), making it suitable for detailed work. The peak brightness of around 330 nits is adequate – being fine for indoor use, though probably not good enough for using outside. The color replication however covers over 100% sRGB, and it offers a color accuracy of approximately 1.24 (average deltaE*00) – not really important for writing but if you're doing any graphic design/color-accurate work on the side this could prove useful.
The biggest drawback of the device is the absence of a USB-A port, though this can at least be addressed by using a separate USB hub plugged into one of the USB-C ports. It's important to note that not all retailers include the keyboard or stylus with the device, so potential buyers should be aware of this, and the cost of these additional accessories can add up. Despite these negatives though, overall this is a top-class product.
Best ChromeOS laptop for writers

Lenovo ThinkPad C13 Yoga Chromebook (Gen 1, 13.3″)
Radeon integrated graphics
Good keyboard & trackpad

Very good build quality for a Chromebook

Convertible 2-in-1 design

Comes with stylus & dock
Can be difficult to find for sale with more than 4GB RAM

Disappointing battery life (only around 7 hours)
Chromebooks are a great way to pick up an affordable device for writing on. These are essentially laptops that run on an operating system called Chrome OS, which is heavily focused on the Google Chrome browser for its functions, including the running of almost all applications. This means that Chromebooks are pretty reliant upon the internet to function properly, so if your internet connection is haphazard then you may not want to consider them, although in recent years Chromebook offline functionality has improved, and certainly extends to being able to write/type on them and save your work whilst offline. You will most likely be using Google Docs etc. for your work, however versions of Microsoft Office are also available.
The plus side of being very cloud-reliant is that Chromebooks don't require as powerful processors, nor the same size batteries to run them, so are often thinner and lighter, and almost always cheaper than laptops with the same level of build quality/other features. You can read our Chromebook vs laptop guide for more information on this.
The Lenovo ThinkPad C13 Yoga Chromebook resembles the Lenovo ThinkPad series is some ways, albeit to a more budget level. It still offers a fairly durable build (though it's not military grade like the ThinkPad X), it's compact and portable and includes features like a fingerprint scanner for added security and a webcam shutter for privacy. The keyboard on this Chromebook is comfortable to type on, and the trackpad is responsive, providing a satisfying user experience. Additionally, it features an old-school red trackpoint in the middle of the keyboard for those who prefer this navigation option.
The "Yoga" in its name indicates its 360-degree hinge, which allows it to function as a convertible 2-in-1 device. This flexibility enables you to use it as a tablet, making use of the touchscreen and the included stylus, which conveniently has a storage slot. This feature is beneficial for note-taking and creative tasks. While the battery life of around 7 hours isn't the best, it should still be sufficient for most of a day of writing when put on battery saver mode.
Despite being an older model, the Ryzen CPU in this Chromebook performs quite well for a device in its category. Memory and storage options vary, ranging from 4GB to 16GB of RAM and 32GB to 128GB of SSD storage – you'll want to avoid the 4GB RAM option, which just isn't enough these days, even for a writer.
Best ChromeOS laptop for writers with a quiet keyboard
Google Pixelbook Go (13.3″)
8th Gen Intel Core m3 i5/i7
Quiet keyboard of good quality

Good 1080p webcam

Good build quality

Good battery life for a Chromebook
Only USB-C ports

Older models have shorter time to update expiration
The Google Pixelbook Go is another great Chromebook pick for any writers out there, particularly those looking for a nice quiet typing experience. The keyboard is not only nice to type on, but is one of the most silent you'll find, which could be useful if you often work on public transport, in libraries, or late at night in shared accommodation.
Besides this, the PixelBook Go has various other impressive features that mark it of a higher quality than your average Chromebook. The webcam is a full HD 1080p camera, capable of shooting 60FPS video, and is generally of a higher quality than you'll find in a lot of Chromebooks. The overall build quality is good, including the crucial hinger area, and the battery life extends to an impressive 9-11 hours of general, non-demanding usage on battery-saving mode.
In terms of downsides, you only get a couple of USB-C ports, so you'll probably want to pick up an adapter if you're planning on using a mouse or attaching any other peripherals/external storage. Additionally, most Google Pixelbook Go models came out in 2019 or 2020 so are a good few years older now. Whereas this wouldn't be much of an issue for a Windows laptop, for a Chromebook this means the Auto Update Expiration (AUE) date is closer than is ideal – past this point the Chromebook will no longer be supported by future ChromeOS updates, effectively reducing its functionality by a substantial amount (read more about this on our best Chromebook page). Do be sure therefore to doublecheck when a particular Pixelbook Go's AUE is with the seller/on the retailer's site before you make your purchase.
---
Things to consider when choosing the best laptop for a writer
Before going ahead with a laptop purchase, make sure you consider the following factors. These should be at the forefront of your mind when shopping for a new laptop for a new laptop for writing/typing work.
What's the best keyboard for a writing laptop?
Although some keyboards are objectively better than others, personal preference features heavily when picking a keyboard, whether it be for a desktop or the one your laptop comes with, so you should try and work out which type you prefer before pulling the trigger on a purchase. Although people can generally adapt to any keyboard after a short period of use, if your job is specifically that of a writer then you're going to want a comfortable keyboard to both increase your typing speed, reduce the number of typos/errors you make, and to reduce fatigue on your hands over time.
Most laptops have some sort of membrane keyboard, which can vary considerably in quality. MacBooks use chiclet-style keyboards which are good quality but require a fair bit of actuation force to depress, which isn't to everyone's tastes when doing a lengthy day's typing, though again some people will prefer it. Mechanical keyboards are rare outside of gaming laptops, however, some (like the Lenovo ThinkPad series) come with a key action that is somewhere in between membrane and mechanical – offering a similar typing experience to the latter.
Finally, finding a sufficiently well-backlit keyboard is also important if you're going to be typing in low-light conditions.
What screen should you opt for when buying a laptop for writing?
Size is the first obvious consideration when it comes to a laptop's display: bigger displays mean more space for work on the screen, opening multiple windows etc., however, this usually means a larger laptop as a whole, which will be heavier and with greater dimensions, making it less portable. Most people prefer a 14-inch or 15-inch laptop as the right balance between these two factors, although you can go smaller (13-inch) or larger (16, 17, or 18-inch laptops), depending on your preference. In terms of aspect ratio, 16:10 screens or thereabouts is the ideal as you get a bit more vertical room to view documents/web pages, whilst also not really impacting the overall size of the machine. 16:9 screens will still suffice though.
Besides screen size, display brightness is also important. A peak brightness of around 250nits or more is what you want for a comfortable indoor viewing experience, but comfortable outside use will likely require a peak brightness of around 400nits or more, depending on the level of sunlight.
Finally, there's the panel type. IPS displays are by far the most common, and these are usually glossy screens, which provide a nice clear viewing experience when watching video media, but have high amounts of light reflection, which can lead to discomforting screen glare when you're trying to work near a light source. There are rare options available however with matte screens that minimize reflections (the Lenovo ThinkPad series for instance), which is ideal for a lengthy typing session. OLED laptop screens are also becoming increasingly available, which provide rich deep blacks and high contrast ratio, but these are again almost always glossy and are targeted more at video media viewers. Providing the screen brightness is sufficient however, even glossy screens can be used outdoors.
What battery duration should you aim for?
The rate at which laptops consume battery life varies substantially depending on what energy settings you have enabled. The battery life figures we quote in our mini reviews for each of our suggested picks are usually what you'll get with battery saving mode switched on, Bluetooth off but Wi-Fi left on, brightness turned down to around 50% of the settings or 120nits, and the laptops being used over the testing period for general web browsing with a couple of hours watching YouTube – i.e. not running any more demanding programs than that. All this considered then, you want to be aiming for a battery duration of around 8 hours or more to cover a working day. For gaming laptops and the like this is quite a big ask, but for generally lower-powered writing laptops this is a respectable figure that will provide you with flexibility.
How much RAM and storage do you need?
These days you want to be aiming for 8GB or RAM as a minimum. 16GB is the ideal and is basically plenty for any writing laptop – you'd only really need more than this if you're also running some high-end creative software as well, or if you like to open a stupidly large amount of tabs in your browser, or multitask with several programs running simultaneously.
Looking at storage, Word documents and the like don't take up much file space, though if you're going to be downloading lots of images, audio media, or video media whilst you're writing, you may want to supplement your SSD size further. For a Windows or Mac laptop, 256GB of SSD storage is a reasonable starting point for most authors, and if you don't want to spend the money on upgrading the SSD/HDD to a larger size, then you can always pick up an external SSD.
---
Best laptop for writers FAQs
Whilst we haven't done an in-depth statistical analysis of what laptops authors are using, doing a bit of Googling on the subject reveals one laptop that stands out well above the others as the most popular: The MacBook Air. Famous authors not limited to Stephen King, Chris Cleave, Junot Díaz, J.K. Rowling, and Lauren Weisberger have all gone on record as using this device, and it's also very popular among journalists and other online copywriters.
Of course, this doesn't mean it's the right laptop for your writing needs, and we've compiled a list of different sorts of devices with different keyboards, screens, and overall design that might suit you better.
Do writers need a laptop?
Every writer has their own process and preferences, so it's impossible to say that every writer needs a laptop, however any professional writer will find life to be substantially more conveniant if they have a portable typing device that they can use to electronically edit their work, upload to their editors, send and recieve emails on, and browse the web for their research. In short: if you're a writer, it's probably a very good idea to get a laptop.
Best laptop for writers: Final Word
You now know what the best laptop for writers is, at least the one that fits your particular needs needs. If you didn't find what you were after, however, do have a read of our myriad other laptop guides in the dropdown menu above, including our best gaming laptop, best OLED laptop, best 4K laptop guide, best laptop for computer science, and more!
---