AMD recently announced the release of another Ryzen 3000 chip which comes in the shape of the 3950x and it's already making a lot of noise.
As many will know, AMD is set to release their new range of super powerful processors this July 7th. However, what they didn't mention back at Computex, was the final (we think) piece of the Ryzen 3000 puzzle, the 3950x.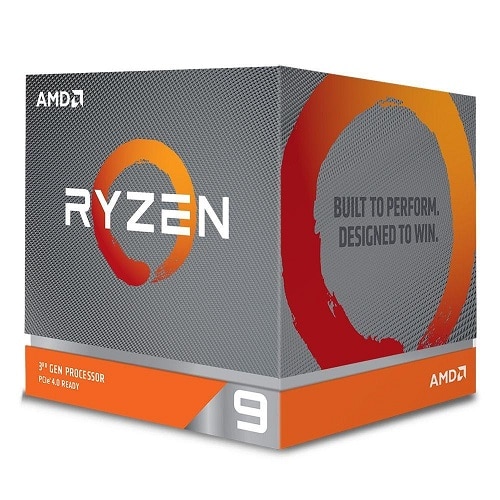 The 3950x is the 16core, 32thread mainstream AM4 socket processor and is rumored to be their most powerful consumer CPU to date. However, that's not the reason it's been in headlines of late. That reason is solely down to overclockers pushing the 3950x to over 5GHz on every core. That's right, every core. You can check where to buy the AMD 3950X right here.
The three records broken are as follows:
Cinebench R15: Ryzen 9 3950X @ 5434 points (Previous WR: Core i9-9960X @ 5320 points)
Cinebench R20: Ryzen 9 3950X @ 12167 points (Previous WR: Core i9-7960X @ 10895 points)
Geekbench 4: Ryzen 9 3950X @ 65499 points (Previous WR: Core i9-7960X @ 60991points)
In order to hit these massive clock speeds, LN2 was used in the process. LN2, for those wondering, is liquid nitrogen. The new records were performed on an MSI X570 GODLIKE alongside G.Skill Trident Z Royal DIMMs (DDR4) at 4533 MHz.
The team behind the overclocking had to use custom BIOS settings to get the required voltage and some Ryzen master tweaking software. This being said, the results speak for themselves.
Ryzen 9 3950x Facts
The new Ryzen processor will have a base clock of 3.5GHz and 4.7GHz boost.
It will be built on the new 7nm process.
Currently holds three benchmarking world records under LN2.
It will be compatible with some 300/400 series motherboards.
It comes with 72MB of total cache and a 105W TDP.
Taking Intel's Crown
The new record that is now held by AMD is another slash in the Intel armor, but the big question is; how will Intel respond?
Well, Intel has been talking about the potential release of a 'Comet Lake' CPU which will have 10cores, 20 threads and a boost clock speed of 5.2GHz, excellent news for PC enthusiasts waiting for a war to spark a reduction in product prices.
When these will be released though, is yet to be disclosed.
Ryzen's Time To Shine
Alongside the new record, Ryzen has seemingly overtaken Intel as the PC enthusiast's CPU of choice thanks to their new range of 3rd Gen processors. Ryzen has always been on par with (or beaten by) Intel in multi-threaded benchmarking, however, thanks to the latest chips and their new processing power we are finally seeing AMD come up to speed in the gaming performance sector.
For the first time since I can remember, I've been genuinely excited to get my hands on the new range of Ryzen chips. It will be interesting to see how these new chips perform up against their rivals. Especially when you consider the 3600, a new CPU from Ryzen marketed under $200, is meant to have better single thread performance than the i9 9900k!
Closing Thoughts
It's a strange time to be alive in the computing world, Ryzen is at the top of the benchmarking records list, and their new line up of CPUs is set to put Intel on the back foot for the first time in years.
However, how long this will last is yet to be discovered. One thing is for sure; I don't think Intel is going to sit back and do nothing about the situation, the wait for their reply is on!