Last Updated:
NBA2K21 has finally arrived and sets to be another storied edition in the 2K legacy. with updated graphics and player scans, new improvements to MyTeam, updated MyCareer storylines, and with the inclusion of the WNBA everything seems to be on the right track.
Now they've patched the awful shooting mechanics, everything seems to be leading towards a beautiful day in the neighbourhood for NBA2K21. We are going to be focusing on the PF position for today's build for MyCareer mode.
With our Power Forward build we are going to want to be able to dominate in the channels and paint and still have quite a lot of proficiency on defense, making them a double threat in the team. Our focus in the pie chart is the Defense/Rebounding attribute to make them great in the paint on both ends.
We want to make sure you have an even layout here from your physical stats, because we don't want our PF to be restricted when it comes to moving up and down the court. He needs good variety across speed, strength, and vertical, which is why you want to go with the pie chart that gives you the even spread across all three.
With the build we are going for here, we want to create a Power Forward who has copious finishing skills and can hold his own inside the paint, anything that improves your chances at the basket needs to be highly focused on, such as finishing, dunking, fades and moves. and then finally a focus on interior defense and shooting.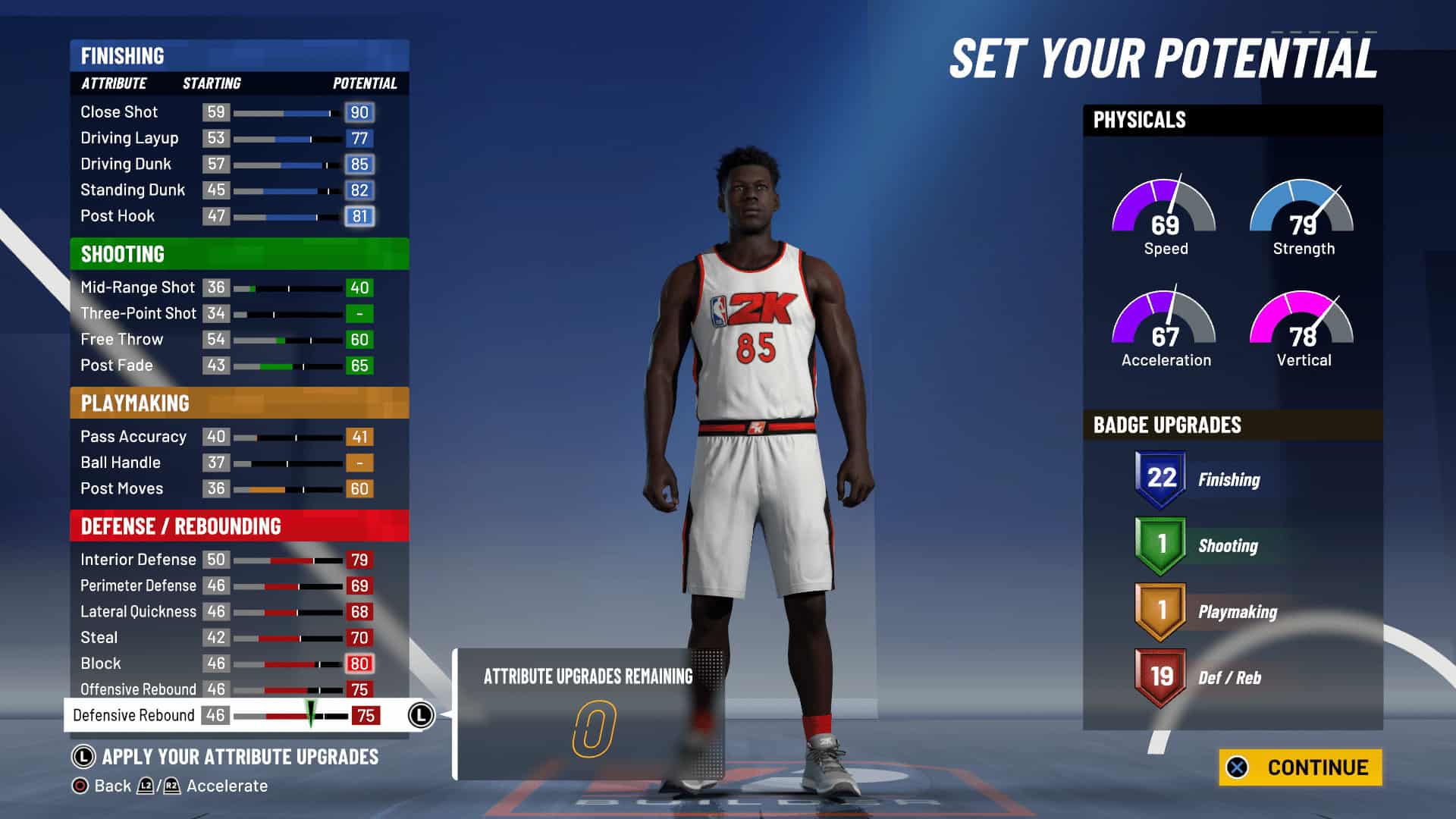 Another option is to increase your free throw skills as with the physicality of charging at the bucket you will more than likely end up at the free throw line often in the match, however for this build we stuck with evening out that straight finishing and defensive stats.
Key Statistic Potential:
Close Shot – 90
Driving Dunk – 85
Standing Dunk – 82
Post Hook – 81
Block – 80
Offensive Rebound – 75
Defensive Rebound – 75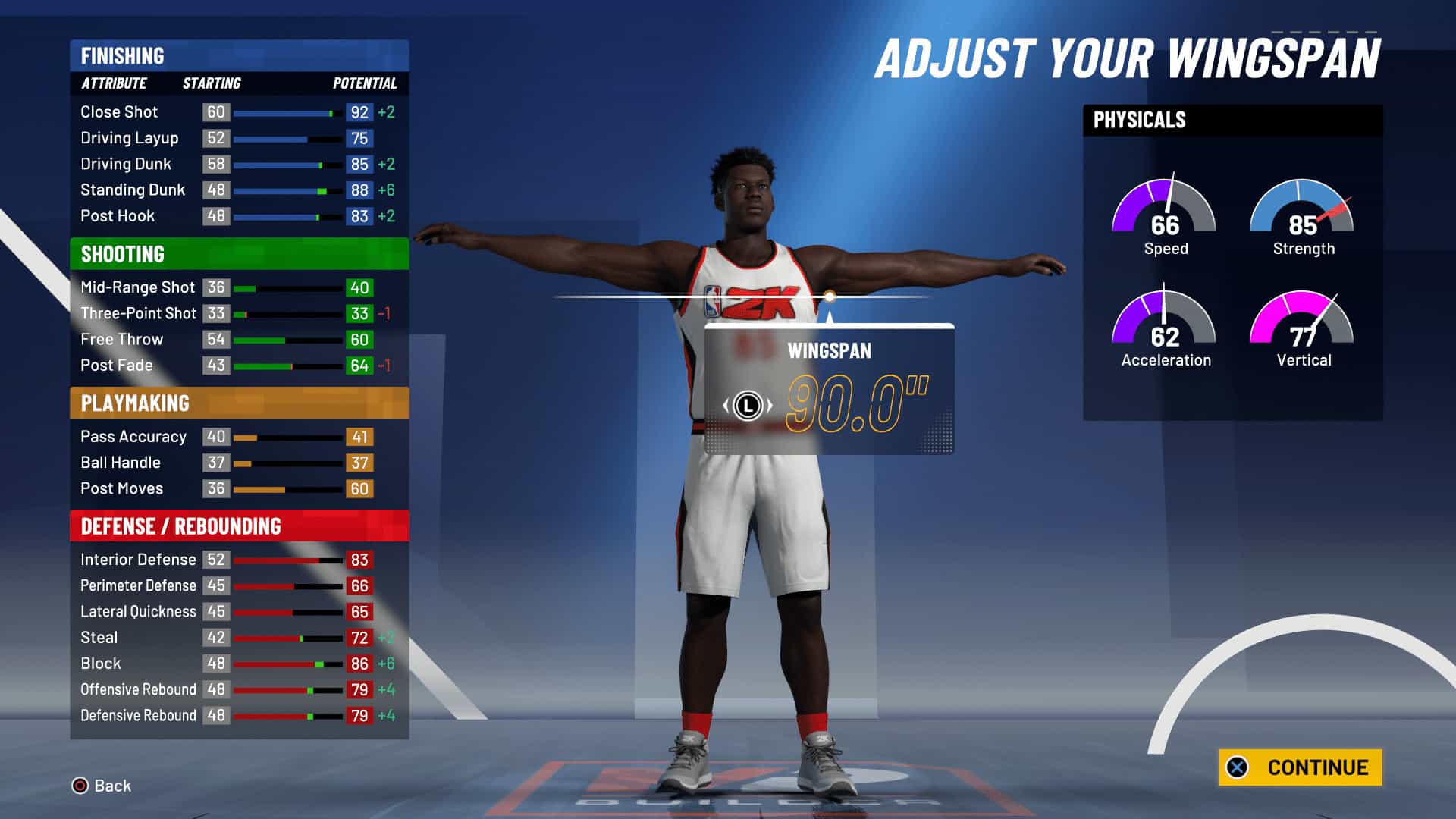 Height: 6″9
Weight: 260
Wingspan: 90.0″
Takeover: Glass Cleaner
If you want to utilise these builds and get the best deal on NBA 2K21 use the link below to buy today!
Don't want to be a Power Forward? Check out our other Build Guides below:
NBA2K21 Best Point Guard Build
NBA2K21 Best Shooting Guard Build
NBA2K21 Best Small Forward Build