What GPU bottlenecks Ryzen 5 2600?
How to avoid bottlenecking with the Ryzen 5 2600
Updated: Jan 27, 2023 2:18 pm
We're going to take a look at optimizing the performance of the Ryzen 5 2600. After all, you don't want to deal with extreme bottlenecking. Truly high-end cards are definitely off limits, but that doesn't mean you can't garner some fantastic performance from the 2600 CPU when you pair it up with an ideal GPU.
So, without further ado, let's take a look at what to check out, as well as what to avoid.
GPU bottleneck on Ryzen 5 2600
The combination of RTX 3070, as well as AMD Ryzen 5 2600, is less than an 8% bottleneck in most games at 1440p, making it an ideal match to prevent FPS loss. This is the kind of area you want to be aiming for to minimize bottlenecking – while still benefitting from a powerful GPU. 4K gaming is a blast with this RTX 3070. With some tweaks to your AA settings, it's difficult to imagine a game not capable of 60 frames per second on average.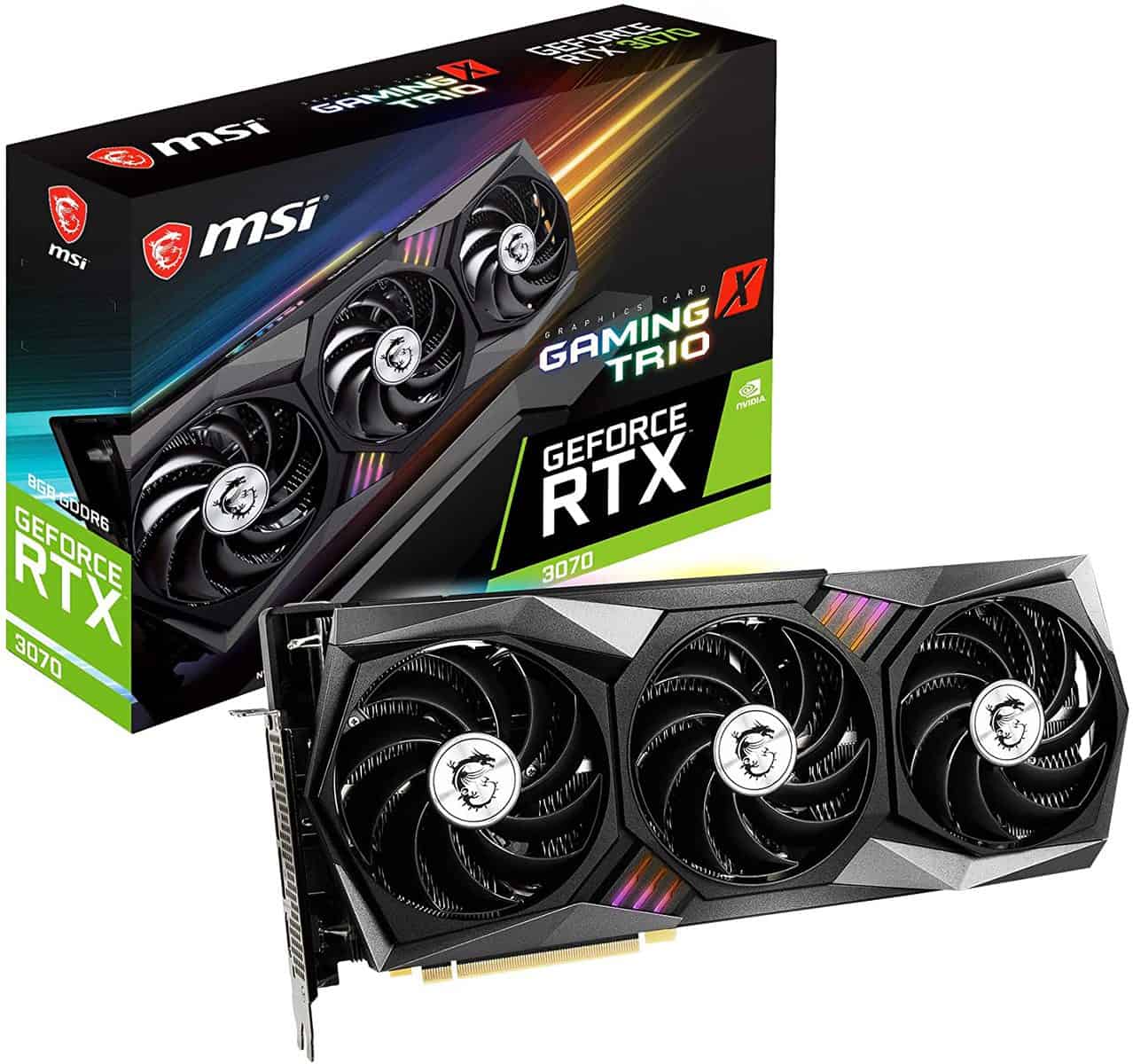 MSI Gaming GeForce RTX 3070 Gaming X Trio
Clock Speed
1830MHz Boost Clock (OC)
Thermal Design
TORX Fan 3.0 cooling
Size
323mm x 140mm x 56mm
It is important to note that The RTX 3070 is an extremely powerful card that requires an efficient power supply. For memory, the RTX 3070's 8192MB RAM is sufficient for modern games and will not create bottlenecks. This combination of RTX 3070 as well as AMD Ryzen 5 2600 comes with just less than 15% bottlenecks in many games and may cause slight FPS loss.
The RTX 3080 could be the top-of-the-line model of the latest Ampere line of graphics cards. However, the price of these cards keeps them out of the budget of the majority of mid-priced PC gamers.
ASUS TUF Gaming Nvidia GeForce RTX 3080 OC
Clock Speed
1815MHz Boost Clock (OC)
Thermal Design
Axial-tech Triple Fan
NVIDIA RTX 3070 cards have always been identified by their mid-priced prices and performance that knocks on the door of premium graphics cards, especially when they are overclocked.
The RTX 3070 has a blast over the RTX 2070, RTX 2070 Super, and, most impressively also the RTX 2080 too. The gaming performance was extremely impressive. The RTX 3070 consistently provides excellent frame rate improvements when compared to the 2070 NVIDIA GeForce the RTX 2070 Super and warrants an upgrade.
The RTX 3070 is – 9.4% slower in 1080p Full HD, so you may feel increased bottlenecking at this resolution. It is playing Halo Infinite, Assassin's Creed Valhalla, and Cyberpunk 2077. Red Dead Redemption 2, Assassin's Creed Odyssey at 78 FPS, and 98 fps, and kept frame rates in the range of 85 FPS. We'd suggest the RTX 3060 Ti if you don't want to have to deal with this issue.
MSI GEFORCE RTX 3060 TI VENTUS 3X OC graphics card
Clock Speed
1695MHz Boost Clock (OC)
Thermal Design
TORX Fan 3.0 cooling
What GPU bottlenecks Ryzen 5 2600? FAQs
Should I avoid high-end GPUs with the Ryzen 5 2600?
We'd say that the RTX 3070 is definitely at the higher end of the range if you want great performance from the 2600. If you're playing at 1440p, you're letting the RTX 3070 put it's power to use without putting too much strain on this CPU. At 1080p on the other hand, you may run into some bottlenecking – especially in CPU-intensive games.
---