ASRock AMD EPYC Motherboard Is Ideal for Expansion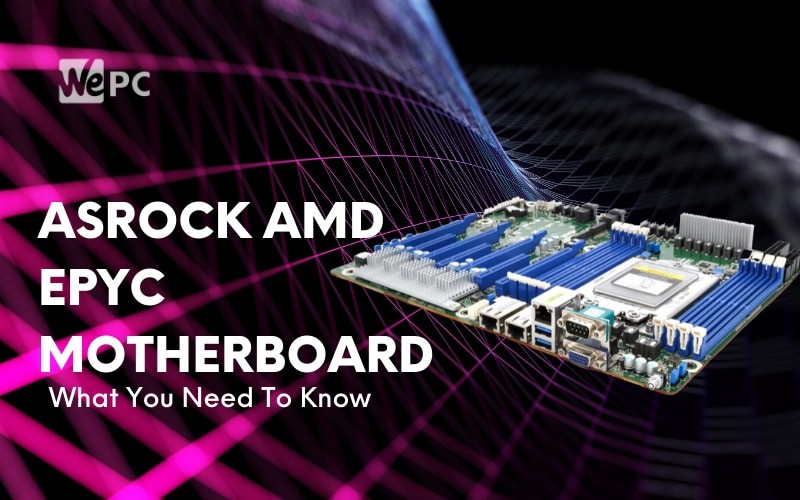 It looks like a brand new motherboard from ASRock, built to house AMD EPYC processors has been discovered. This was originally discovered by the German news outlet HardwareLuxx who first noticed a new LGA4094 motherboard from ASRock's elite server division – ASRock Rack.
The motherboard, named the ROMED8-2T, is designed to hold the EPYC 7001-series and the EPYC 7002-series of processors. This is a server product and features a standard LGA4094 socket. 
Connectivity Options For Memory And Storage
The great thing about this motherboard is that it offers so much connectivity. 
The motherboard offers 128 high-speed PCIe 4.0 lanes which means that the board has seven PCIe 4.0 x16 lanes which can house some of the best PCIe 4.0 SSDs. Alongside this are two M.2 PCIe 4.0 x4 ports. The primary one can hold drives up to 80mm in length and the second one can hold SSDs up to 110mm in length. 
There are two mini-SAS connectors that can be used to support up to eight SATA III drives as well as one SATA DOM port. 
The motherboard has eight DDR4 memory slots that can support different formats of memory, depending on what your needs are. 
Thanks to Intel's X550-AT2 controllers, the motherboard also has two 10 Gigabit Ethernet ports for extra connectivity. 
Other Connectivity Ports
Other ports on the rear panel include two USB 3.2 Gen 1 Type-A ports, one USB 3.1 Gen 2 Type C port and one COM port. The motherboard manages to integrate one USB 3.1 Gen 1 header and one USB 3.1 Gen 2 header which should allow for four additional 3.0 ports. 
While this motherboard is designed for server work and perhaps better suited for business use, for those who wish to run their own personal servers, this looks to be an interesting development from ASRock that could be worth checking out.