Top 3 HTC Vive XR Elite features we're looking forward to
Let's hope these work out...
Updated: Jan 17, 2023 4:02 pm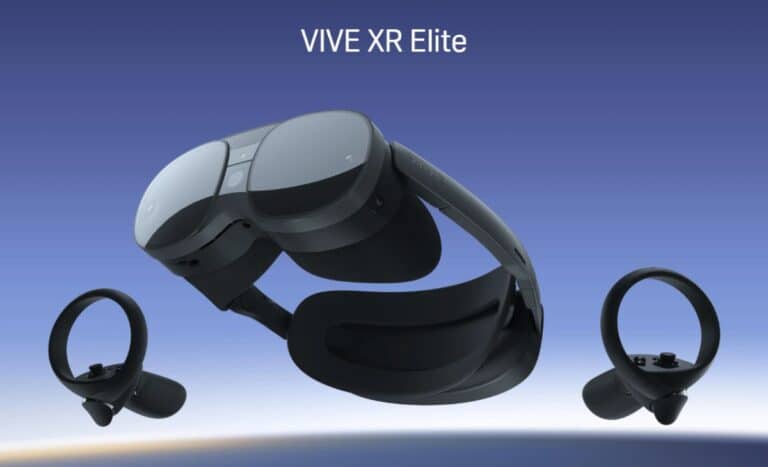 With the Vive XR Elite's release date coming very soon, we've been voraciously trying to find everything we possibly can about HTC's new standalone VR gaming headset.
During our research trip across the information superhighway, we've managed to learn that the Vive XR Elite will have some very cool features that we can't wait to try out.
HTC Vive XR Elite VR headset
Up to 2 hours, comes with a hot-swappable 26.6Wh Battery
The HTC Vive XR Elite is also positioned perfectly between the Meta Quest 2 and the Meta Quest Pro in terms of price, which makes us suspect that HTC isn't planning on truly competing with either of them.
Instead, we think that HTC is planning to pit the Vive XR Elite against the Meta Quest 3, and given the February release date, beat them to the punch by at least a few months. So, let's take a look at teh features that might help HTC get a leg up on the competition.
Stepless IPD adjustment
One of the common issues with VR gaming headsets is the optics. Everyone is different, and there is a surprising amount of variance between people's eyes, head shape, and level of visual acuity.
Seeing as the lenses must be precisely positioned in order to deliver a convincing and enjoyable VR gaming experience. special care must be taken here, and it looks like HTC has obliged.
They've outfitted the Vive XR Elite with stepless IPD adjustment. IPD or (interpupillary distance) refers to the distance in millimeters between the centers of the pupils of the eyes.
As the pupils are the parts of the eye that allow light in, you'll understand why making sure that the lenses in the VR headset can be adjusted to match a decent range of interpupillary distances.
Unlike the Meta Quest 2, the Vive XR ELite's IPD can be adjusted with the use of a slider, facilitating finite granularity. This is a superior solution over only being able to click between certain settings, which as you can imagine, means that some people couldn't quite find the right IPD on the Quest 2.
Per-lense diopter adjustment
There are also variances between an individual's eyes. These small differences aren't usually apparent for normal applications, but two video screens directly in front of your eyes need to be positioned very, very carefully, and often independently to account for discrepancies.
The Vive XR Elite is going to provide independently adjustable diopters, allowing the user to perfectly tune the apparent focal points of each lens.
The imagery makes it looks like it will be a stepped mechanism of finite increments, but they might surprise us.
Hot-swappable battery
One of the biggest issues surrounding standalone VR headsets is battery life. you have to balance a comfortable, wearable weight against a decent battery life.
One of the features we really hope works out well is the hot-swap batteries. From the marketing material we've seen, the entire back of the headset can unclip, allowing the user to swap out a fresh battery.
Given that the rumored battery life is around 2 hours if the battery can charge from 0 to 100% in less than two hours, you could have functionality-limitless battery life. However, this remains to be seen
---