Top 50 Gaming Setups That Will Make You Jealous (Early 2018)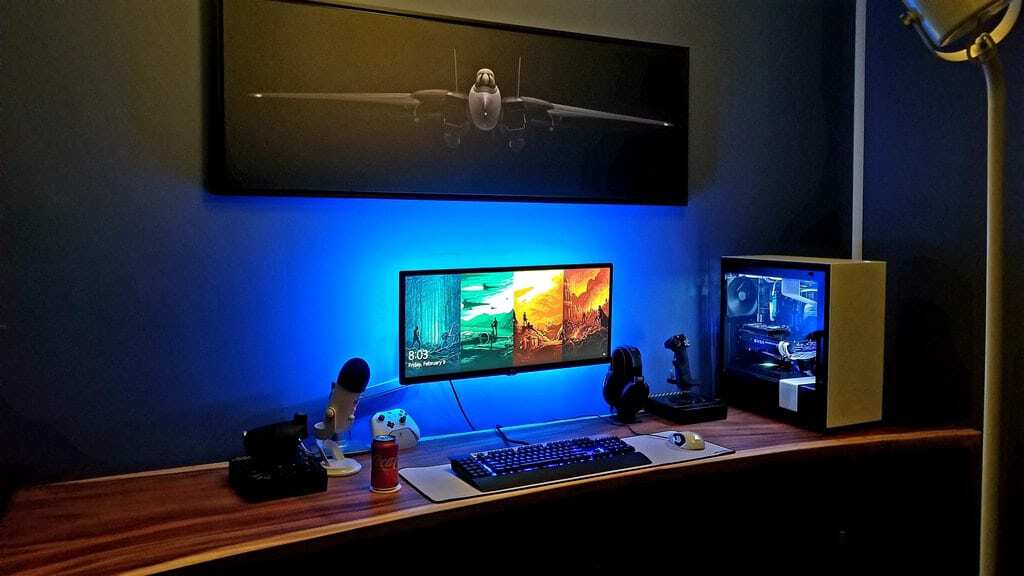 How did we choose the setups?
Here at The Great Setup, we love a great setup. It's in our name.
Because of that, we'd like to start highlighting the best gaming setups being posted around the web. Today, we'll be going over the top 50 gaming setups for early 2018- to qualify, your setup must have been posted in a relevant community (especially r/battlestations) over the course of the past few months. There's a few other factors we took into consideration, too, which we'll discuss below.
Why isn't my setup on this list?
Hate to say it, but you either failed to meet requirements or didn't make the cut. Feel free to try again some months down the line, whenever we get to doing something like this again.
If you would like to submit your Setup and be considered for this list, please send us a message to [email protected] with the subject "Gaming Setup".
#1. Vir1lity's Project ELEMENT
Project ELEMENT is easily the most clean, professional looking PC build we've ever seen. Everything about its construction looks sleek and refined. Added elements like the walnut front paneling also give it a more "natural" feel than what you would get from your usual gaming PC. It's a truly adult, professional take on the great gaming setup.
#2. Dr Moddnstine's Windows 95 Build
Dr Moddnstine knocked it out of the park with this Windows 95 Build. What looks like a retro PC is actually a modern, blazing fast gaming PC with a modified Windows 10 installation, an Oculus Rift and full VR capabilities. The way this build combines old and new is truly unique, and that earned it is place on our top five.
Day N Nite looks incredible. Not only is it easily hidden or closed when not in use, but when those doors open...whoa. The lightning and desktop background really contribute to the cozy, homey feel that this gaming setup is aiming for, and that makes it stellar.
BSUWolf's station is clean and modern, with very little frills. A few things set it apart, though: its specialized ergonomic keyboard, a nice little potted plant, plenty of natural light...and a dog included! This just looks like an ideal, clean setup. It's no Project Element, but it's up there.
#5. Karathefox's Retrowave Station
Everyone loves retro, and Karathefox's Retrowave Station makes great use of LEDs, wall-mounting and a minimalist desk setup to complete the aesthetic. If you're a big fan of the Outrun or Retrowave aesthetics, a build like this is a goal to aim for.