How to use Threads following feed
Find all your followed content in one place on Threads!
Updated: Jul 26, 2023 9:43 am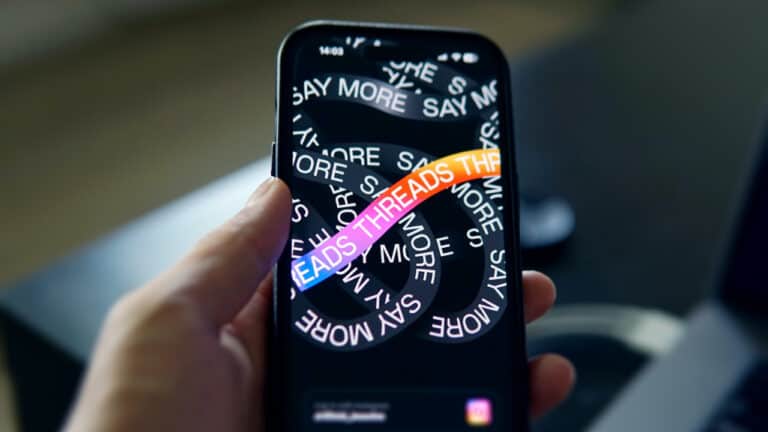 Threads obviously hasn't been with us nearly as long as other social media platforms, but it's off to a great start and new features are rolling out. So, today we're going to figure out how to use the Threads following feed, which many users should now have access to. It's a simple process really, but we're all new to the platform and it may be missed if not looking for it.
Since Meta's Threads platform is entwined with Instagram, many people have already tried out the platform but are still getting to grips with everything it comes with. While it develops, we've been keen to check out new updates and features coming to the platform. This new following feature, or rather the following tab / following feed, shows all your followed content in one place.
How to find the Threads following tab
Users of Twitter (now X), will probably be used to their feed being immediately viewable upon opening up the app. Well, Threads is a little different following this update, as a new tab is available to switch over to, where you can view content from followed users in chronological order. The process is nice and easy:
Open the Threads app (either iOS or Android)
You will be defaulted to the 'For You' feed, instead of following
Tap either the home icon in the bottom left, or tap the Threads logo at the top
You're now in the following tab!
Do I have Threads following tab?
One thing to note is that you may not yet have the required update, which would be why you can't find the following tab. The update is currently available on iOS and Android devices, though the feature is slowly rolling out to users, which means not everyone has access to the update just yet.
If you followed the steps above you didn't make it to the following tab, the chances are you don't yet have the update just yet. It shouldn't take too long before you can enjoy this update yourself though, so make sure you keep the app updated if you haven't already.
Are there any more updates to Threads?
Threads is definitely still in its infancy, but the platform is developing fast. Perhaps one of the first things you'll notice is that it isn't truly available on web, though you can still see user's threads and replies here. Full integration should be on its way though, according to Meta CEO Mark Zuckerberg.
In addition to that, many users will be wondering about making the following tab their default home page. It's worth noting that Twitter quickly switched over to showing you the feed you last had open (which for many is following), while Threads right now will always default you to the home page. This forces you to tap on the following tab each time you open the app, which could be an annoyance.
How to use Threads following feature FAQs
Can you follow people on Threads?
Yes, you can follow profiles on Threads. Just like any other social media platform, you can follow content so you can easily access it later in the Threads app.
What is the following tab on Threads?
The following tab on Threads shows you all content from your followed accounts in chronological order, much like other social media. The following feed is now being rolled out to users.
---