Dead Island 2 Pre Order Editions & Pre Order Bonuses
He bit me!
Updated: Aug 31, 2022 4:10 pm
Do you want to know about the Dead Island 2 Pre order?
Dead Island 2 is nearly with us after eight years of video game purgatory.
READ NOW: Dying Light 2 New Game Plus confirmed for April patch 3
We already know that there are several different versions of the game available for pre order.
Let's look at all the details we have on the Dead Island 2 Pre Order.
Latest Dead Island 2 News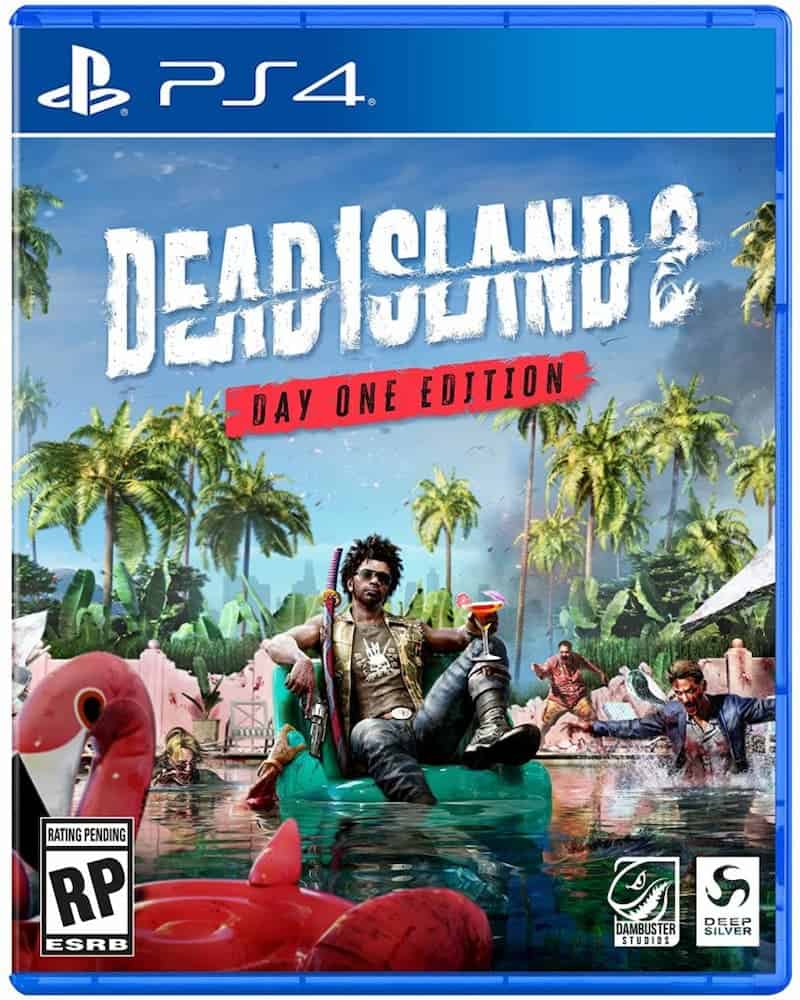 Dead Island 2 Pre Order
Thanks to Gamescom 2022 ONL, we know the game will be with us early next year. We've already got some new artwork for the game, which you can see above, but anyone lucky enough to be on the show floor like us also got to try the game out.
You can already pre-order the game and its fancy Day One Edition on Series X and PS4/5, so it seems like we'll be getting at least some last-gen console releases for the game too.
Dead Island 2 Editions
Right now we know that there will be at least three editions of the Dead Island 2, and there's a solid chance that we can add another to that list once we get closer to launch.
The three editions we know about so far are:
Dead Island 2 Standard Edition
Dead Island 2 Day One Edition
Dead Island 2 Hell-A Edition
Dead Island 2 Standard Edition
Includes the base game on your console of choice but doesn't include any other extras or bonuses.
Dead Island 2 Day One Edition
This game version comes with your platform's base game and includes the 'Memories of Banoi' pack. The pack includes a bunch of in-game items linked to the original game in the series, including weapons and outfits for your character.
We don't know if the Memories of Banoi pack will become available after the game releases.
Dead Island 2 Hell-A Edition
By far the biggest edition of the bunch, the Hell-A Edition of Dead Island 2 includes everything in the Day One edition but also throws in a lot of merch.
On top of the base game, you'll also get an awesome steelbook for your game, the expansion pass for future DLC releases, two pin badges, a patch, six tarot cards, a travel map, and even two golden weapon packs to use in-game.
Dead Island 2 Pre Order Bonuses
At the moment, there is a little confusion around pre-order bonuses. The ad for the "Memories of Banoi" pack says you receive the pack for pre-ordering; however, in the write-up for the Day One edition, it seems like the said pack is part of the bundle either way.
Hopefully, over the coming months, we'll get more clarity on the situation with pre-order bonuses. After all, most modern titles release with at least a few pre-order bonuses to fling around the place.
Dead Island 2 Release Date
Dead Island 2 is coming to store shelves on 3 February, 2023. So we can expect to have the game in our hands by the beginning of next year with any luck.
Make sure to follow WePC for all the latest gaming news. We will keep you updated on any new information on Dead Island 2.
Dead Island 2 Gameplay Details
The new gore system is probably the most interesting aspect of Dead Island 2's gameplay. The game has an irreverent tone that makes the gore palatable, so to tie into that, the devs came up with a really interesting system.
When you swing at a zombie, they will lose body parts realistically. So, if you chop at their right arm just below the elbow, that's where the arm will come off. You can keep going, removing slices of the zombie's arm as you move upwards.
Not only does this new system give a lot of weight and depth to the combat, but it's quite cathartic just to watch it happen to boot. After all, what's the point of swinging a double-ended machete at a zombie's head if you don't know the head will come off afterward?
This is all aided by the new counter-attack system too. Each weapon has a unique animation you can use on a zombie after dodging it. These animations are huge in number and variety, making running around the game world just slicing up zombies a legitimate option for a way to spend your playtime.
Related
---