Buy AMD's RX 7900 XTX for MSRP at Best Buy NOW!
Time to grab the RX 7900 XTX at a low release date price
Updated: Dec 13, 2022 2:49 pm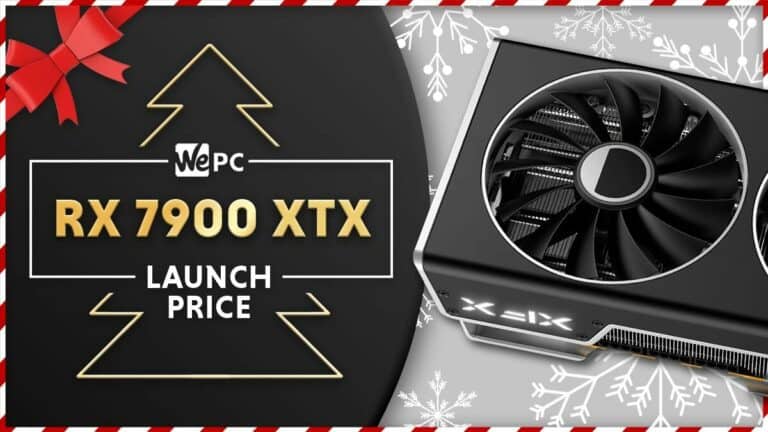 It's time to grab this freshly released RX 7900 XTX GPU. The long-awaited release of AMD's latest range of GPUs has finally arrived, with the RDNA 3 launch now live.
The highly-anticipated GPU is actually available for MSRP over at Best Buy right now, with decent launch prices also over at Amazon as well. We've already got a guide in place to show you exactly where to buy the XTX right now if you want to see more.
We've been waiting for this brand-new graphics card to drop for a while now, and we've finally reached the release date. You won't be disappointed with the kind of power you're getting from the RX 7900 XTX. This is one step above the 7900 XT, which is already an impressive GPU as it is.
Take your PC's gaming performance to the next level. Any established fans of AMD GPUs should already be clued in on the specs – but more on that later regardless.
Is the RX 7900 XTX good value for money?
There's no doubt that you're securing yourself a ton of value for money with the RX 7900 XTX. As the flagship RDNA 3 GPU, you won't be missing out on all it's available power. Your money gets you a massive 24GB of GDDR6 memory, with a boosted clock speed of up to 2615 MHz. The design we're seeing right here on release from XFX is a triple fan design for optimal cooling as well.
You'll also find this RX 7900 XTX over on Amazon too, for the same price. No matter which retailer you prefer, there's no doubt that you're in for some amazing value for money.
Should you buy an RX 7900 XTX?
We think the RX 7900 XTX is well worth buying right now. If you're eager to upgrade before we head in Christmas and the new year, this is a great opportunity to do so. Anyone who passed by the RTX 4000 series and wasn't fully convinced to make a purchase is probably now looking towards the release of these RDNA 3 GPUs from AMD.
So, head over to any of the links in this article and you'll be exactly where you need to be. The 7900 XTX is definitely impressive, and an ideal choice for many gaming PC enthusiasts this December.
Is release day a good time to buy the RX 7900 XTX?
It's certainly a big question to ask, and one which you can't dwell on for too long. New GPU releases are always highly contested on release day, and that's not any different with the RX 7900 XTX. If you're looking to get your hands on this brand-new AMD GPU, then secure your purchase as soon as possible.
On the flip side, you're welcome to hang around. The stock levels are likely to be frantic for a short period right now, so get used to waiting if you delay your purchase for too long.
---