Massive Cyber Monday Savings On HP's Omen Gaming Desktop PC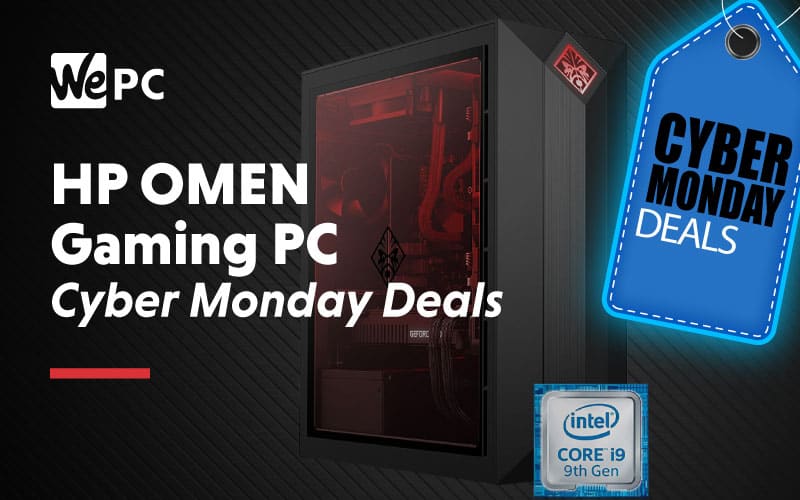 There are always stand out deals over Black Friday and Cyber Monday, which are simply too good to miss. On this occasion, the stand out prebuilt is the extremely powerful Omen by HP.
HP are no strangers when it comes to providing the tech world, with some of the best-prebuilt gaming PCs on the market - and the Omen is certainly no different.
It comes to the table sporting a superbly designed case, one of the best CPU's money can buy, and the ever-popular 2080 Super. So, without further ado, let's take a closer look at our featured prebuilt deal of the day from HP.
Specifications & Features
Deal of the Day
HP Omen Obelisk Gaming PC
PROS
Extremely good gaming performance
Aesthetically very pleasing
Well over 100FPS on the best AAA game titles
On Offer Right Now -$500 OFF
If you're looking to snap up a bargain on a high-performance gaming PC this Cyber Monday, look no further, the guys at HP offer this massively impressive gaming PC at a hugely discounted price.
It comes to the table sporting the Intel i9-9900k processor which is widely considered to be the best for all-out gaming thanks to its superb single-core performance. It comes with a base close of 3.6GHZ across all 8 cores and can be boosted to 4.9GHz respectively. It comes with a hyper-threaded design which means multi-tasking is a breeze for this thing.
Alongside the hugely impressive CPU is an even beefier GPU, the 2080 Super. This card came to shelves earlier this year and was an instant hit amongst buyers right out the gate. If you're into high-demanding games like Battlefield, Tomb Raider, Farcry 5, and COD, you're going to need a powerful GPU to hit those smooth frame rates. That's exactly what this card does, it smashes through AAA game titles with little fuss. 100FPS across almost every game out there is very achievable.
Other high-performance hardware includes 32GB of 2666MHz RAM and a 1TB hard drive to boot. This means boot times, game loading screens, and any other software app will load lightning-quick. You will receive a keyboard and mouse combo, operating system, and warranty to go along with this excellent build as well.
Overall, this is one of the best prebuilt gaming PCs the WePC team and I have seen in a very long time, and one that demonstrates excellent value for money.
If you're in the market for a prebuilt around the 2k price point, look no further. The HP Omen has you covered!
There you have it, the best-prebuilt offer we could find right now for Cyber Monday. It's never easy finding great deals on Cyber Monday because there are literally hundreds of products reduced. That's where WePC lends a helping hand though. Our team of dedicated PC enthusiasts is hard at work searching for the best deals so you don't have to.
This is just one of the deals we've found recently if you liked this and want to check out everything else on offer, why not head over to some of our other Cyber Monday pages that are being updated as we speak!